Film folk are celebrating their daughters on social media, and the pictures are adorable!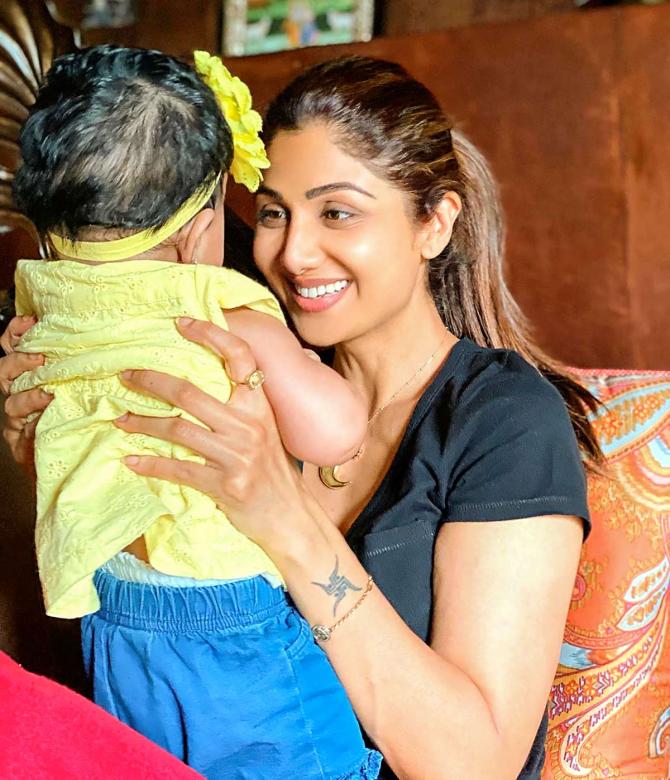 Shilpa Shetty calls her daughter Samisha a 'miracle' and writes, 'Who says Miracles don't happen... Holding one in my hands now Life is such a miracle, isn't it? That's the happiness I'm celebrating today on #DaughtersDay as I hold Samisha our daughter I definitely don't need a day to celebrate her.. Cant thank God and the Universe enough for answering & manifesting our prayers, especially Viaan's, so beautifully; will be eternally grateful.
'Don't forget to give your daughters a tight hug today.'
Akshay Kumar's daughter Nitara is his definition of perfect: 'You are my definition of perfect! And I love you so much more than just to the moon and back #HappyDaughtersDay my baby girl.'
Kunal KemmuInaaya with: 'When the world fits in your arms and you can embrace the life in it..the only relationship that's cemented for life the moment it starts is that of a parent and their child. To every parent and to every daughter.'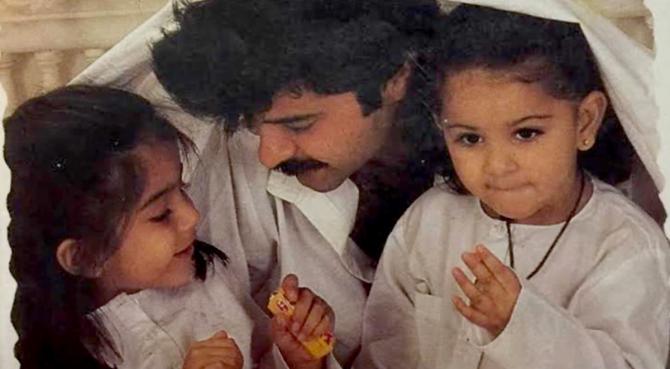 Anil Kapoor with his pillars of strength, Sonam and Rhea: 'Thank you for making my life beautiful & complete! Seeing you both grow up to be so talented, courageous and brilliant fills me with so much happiness & pride! Love you always!! Happy Daughter's Day! '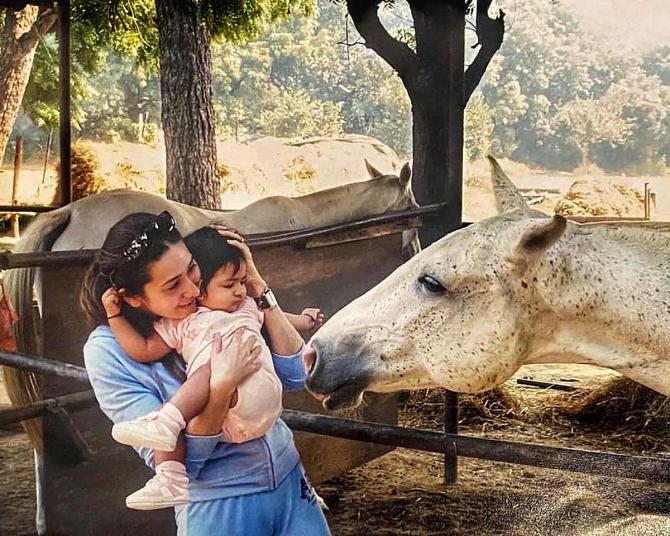 Karisma Kapoor shares a throwback picture with Samiera: 'You will always be my baby doll.'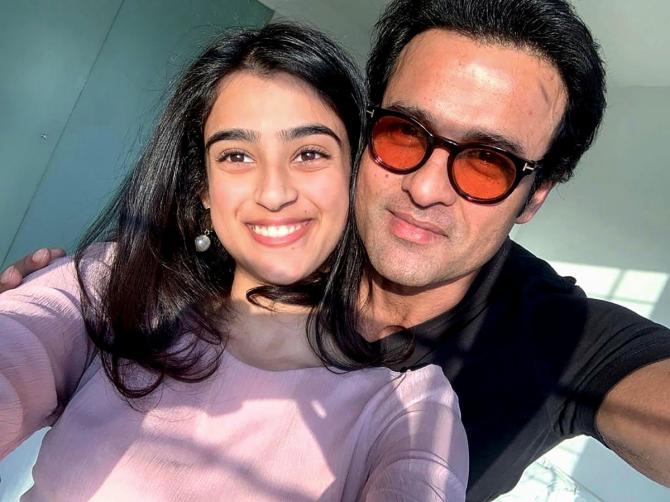 Rohit Roy with daughter Kiara: 'Happy daughters day my lil one... No greater joy than to see you happy... nothing compares.. God bless you my baby.'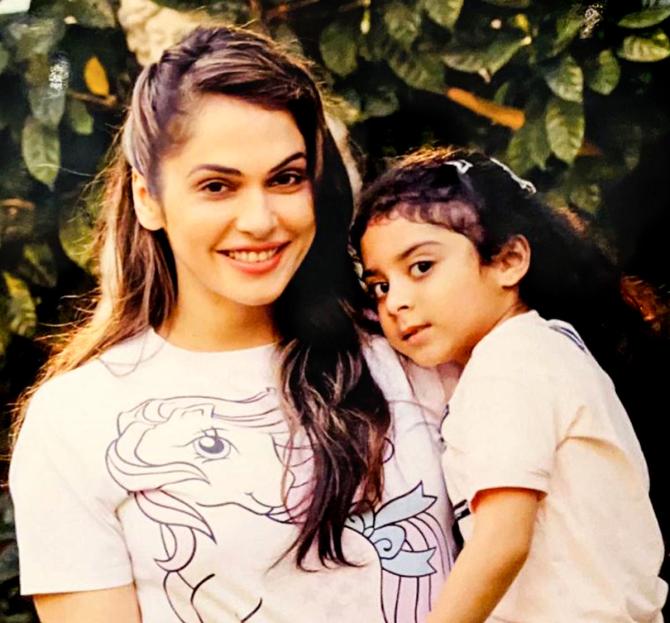 Isha Koppikar's daughter Rianna is the 'best thing' that ever happened to her! She writes, 'You've come in my life as an angel and made me a mother and I'm ever so grateful for that. You also taught me the virtue of patience and how to be straight faced even when I may feel like pulling all my hair out. I feel so blessed to have YOU as MY daughter. Love you beyond infinity and more.'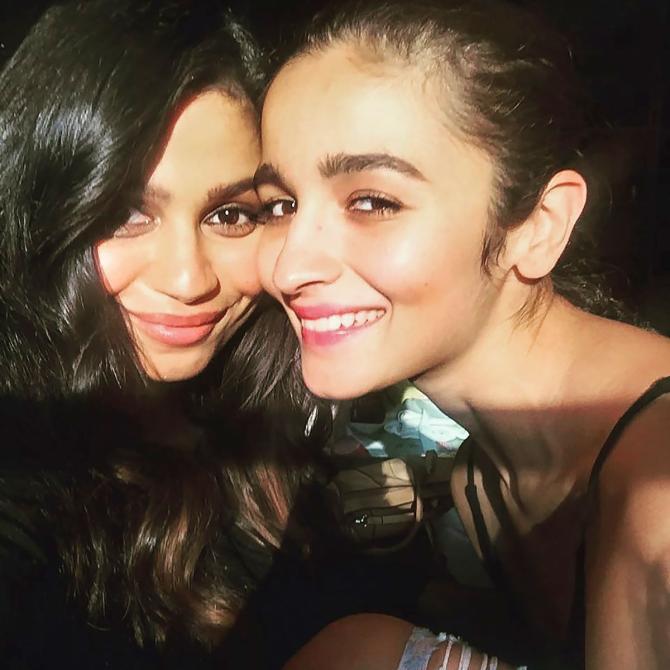 Soni Razdan posts a picture of her daughters Shaheen and Alia and writes, 'I have two hearts and they beat within each of you.'
Kapil Sharma on his daughter Anayra: 'Thank you for making our life more beautiful my laado.'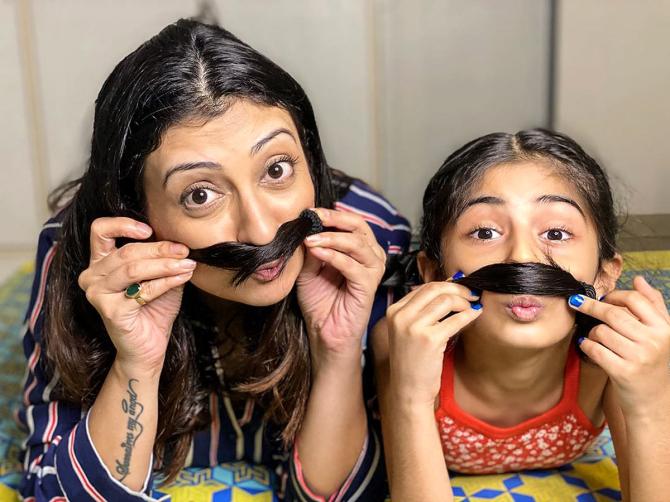 Juhi Parmar on her 'best friend' Samairra: 'Daughters are said to become a mother's best friend. For me Samairra not only are you all that the world defines as a daughter but so much more. Seeing life from your eyes makes me realize that happiness can be found in the smallest of things. My Ginni you are creating memories for me to cherish when I grow old but I know one thing will never change, our bond I know I've got your back but you have got mine too watching over me! You make me such a proud Mumma! Happy Daughters Day!'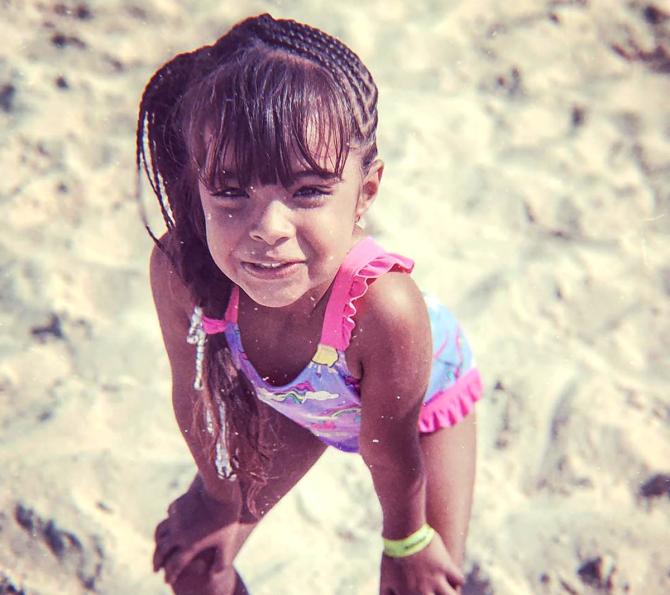 Ayushmann Khurrana on daughter Varushka: 'This was clicked in the Bahamas, in the beginning of 2020. We thought it'll be a very special year, and special it is. I get to spend so much of time with you. Happy Daughters Day my jaan.'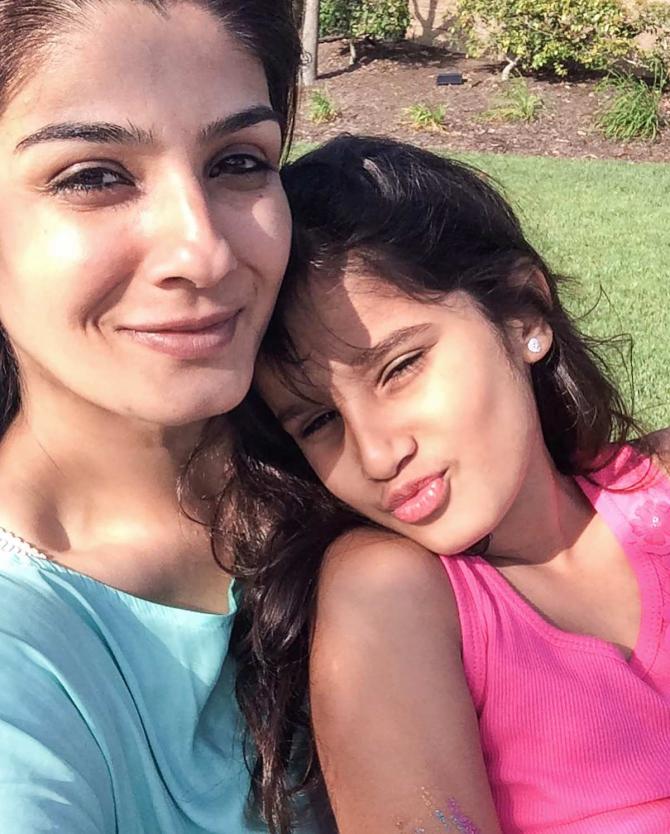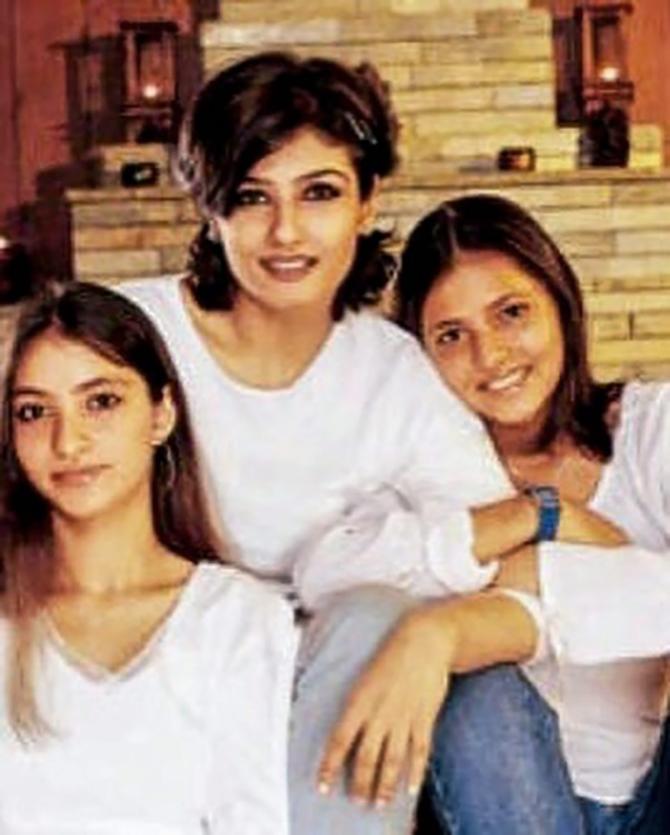 Raveena Tandon with her daughters Rasha, Chhaya, Pooja: 'Brave,Bold,Strong. Daughters are a mother's best friend and biggest support system. On this special day today, I want to send out love to all our daughters all around the world,as they're truly special and life wouldn't be so beautiful without them in it.'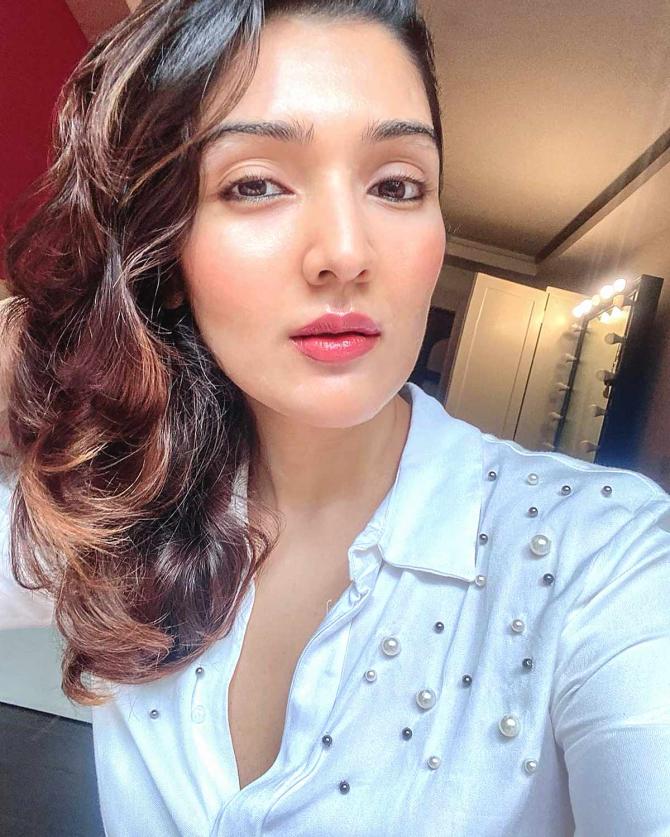 Govinda posts a picture of his daughter Tina and writes: 'A daughter is someone you laugh with, dream with and love with all your heart Happy Daughters Day to my Baby @tina.ahuja & all the Daughters in the World!'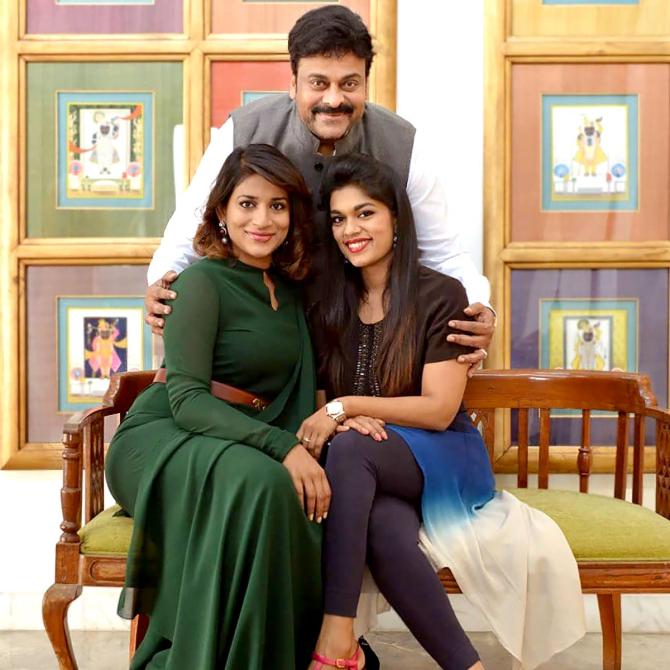 Chiranjeevi celebrates his daughters, Sushmita and Sreeja: 'Daughters are the Light of our lives.. The joy they bring to our lives is tough to sum up in words.. Here's to ALL the Daughters of the World!'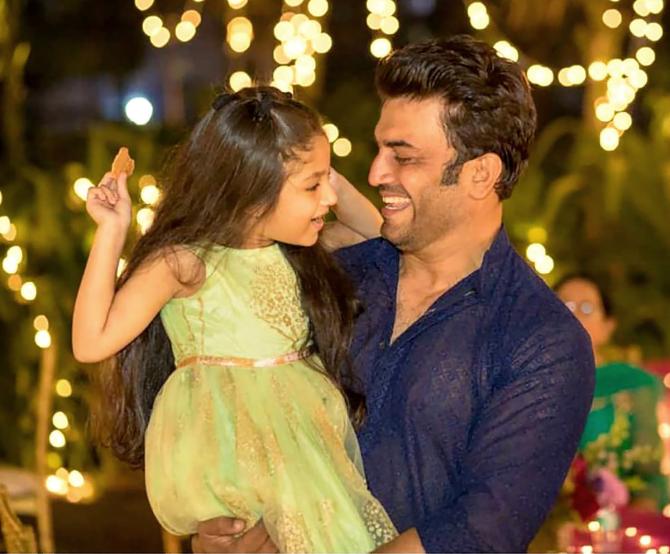 Sharad Kelkar on daughter Kesha: 'From the moment you were born, you became the sun to my planet.'
Tannaz Irani's tribute to her daughters Zianne and Zara:

They say a daughter is a blessing from above.
So I am blessed twice over.
Happy Daughter's day to my 2 Virgo Angels who have chosen me to be their mom.
You both are born nearly 20 years apart that's 2 decades apart literally!
The way you'll handle things and look at life are so different even the way you'll talk to me and address your problems are so vastly unmatched. (Shows me that there is something called The Digital Age kids right Zianne?
Coz I'm always using you as my sounding board!
My Zianne so simple, obedient and polite. Always thinking of others!
My Zara the fiery, jhanooni with a point of view on everything, the one man army who can even leave Bhakhtyar speechless! N robbing my make up!
I'm always learning a thing or two from you both.
But , the love you have for each other and the innocence and care you show the rest of the family is when I feel I've done something right and I blessed!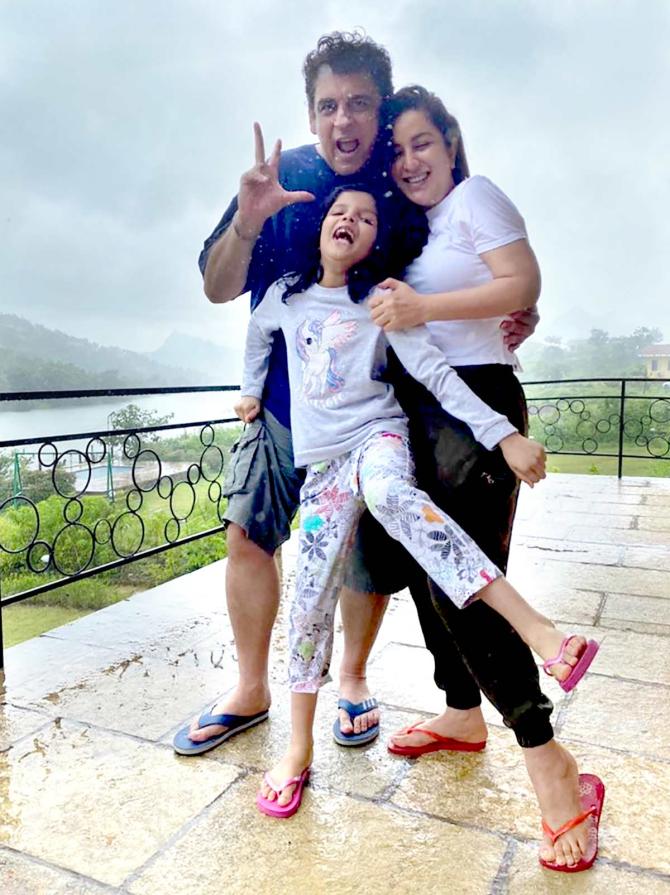 Tisca Chopra, accompanied with husband Captain Sanjay Kapoor and daughter Tara, writes: 'Laughter, love and light that's what you brought to us you mad, crazy, sausage loving, always singing, mostly hopping, storytelling and most huggable, cuddleable monkey girl .. I found out what love really means after you came to us .. #HappyDaughtersDay my girl .. I love you more than words can say #MsTara #Mine'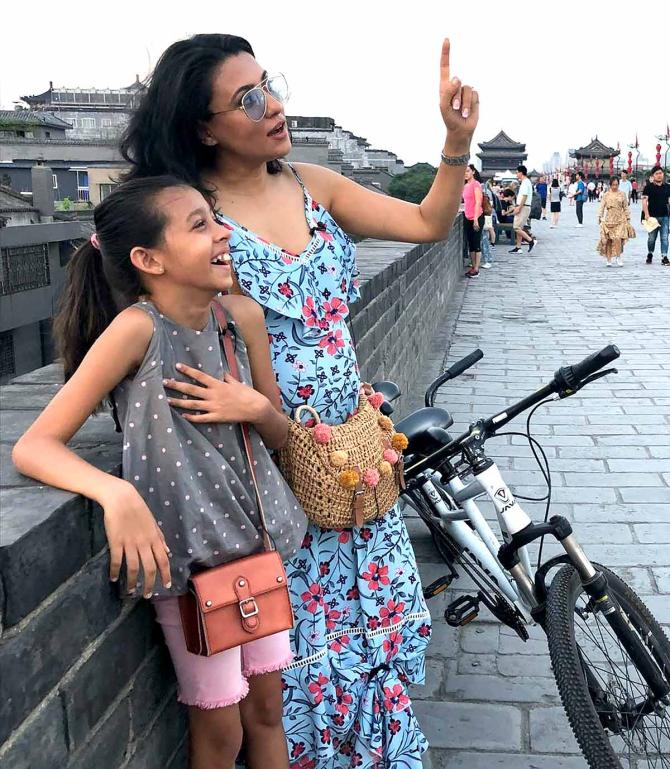 Mini Mathur, with daughter Sairah, feels everyday is daughters day. 'I've always wanted a daughter so I could keep the little girl in me alive. So I could practice a million different hairstyles on a real, breathing doll. So I could get a thousand daily cuddles without asking. So I could relive the tween dramas of her life. So I could replay my favourite girl moments of growing up.
So I could give as much as I got. Thank you Sairah for choosing me to be your mamma .. for being my daily dose of happy.'
Suniel Shetty posts a video of daughter Athiya: The honour of being a father to a DAUGHTER is one of the greatest experiences a man can have ... if only every daughter could see herself thru her fathers eyes....HAPPY DAUGHTERS DAY TIA.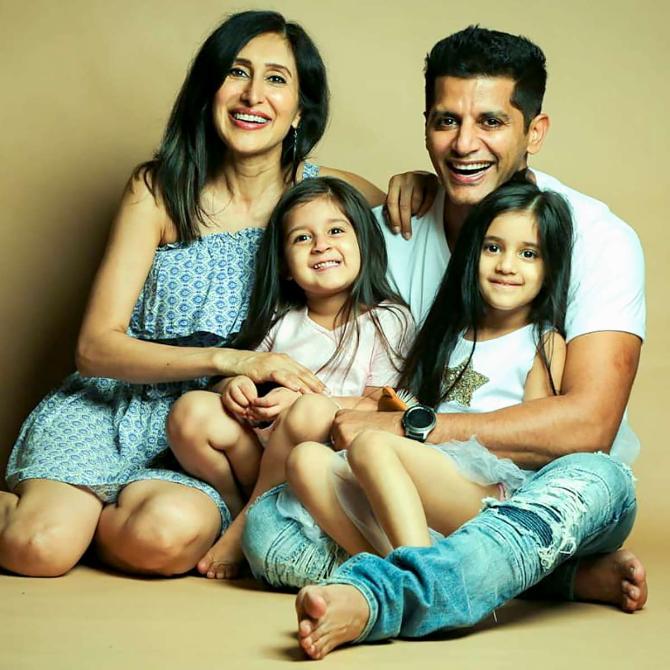 Karanvir Bohra, with wife Teejay, writes about their daughters Vienna and Bella: 'Every day is daughter's day, In fact, they make my day, everyday. You don't realise how precious #daughters are until you have them. I wish and pray for all the daughters in the world.. that they spread love and happiness in their family's lives and the lives of others.'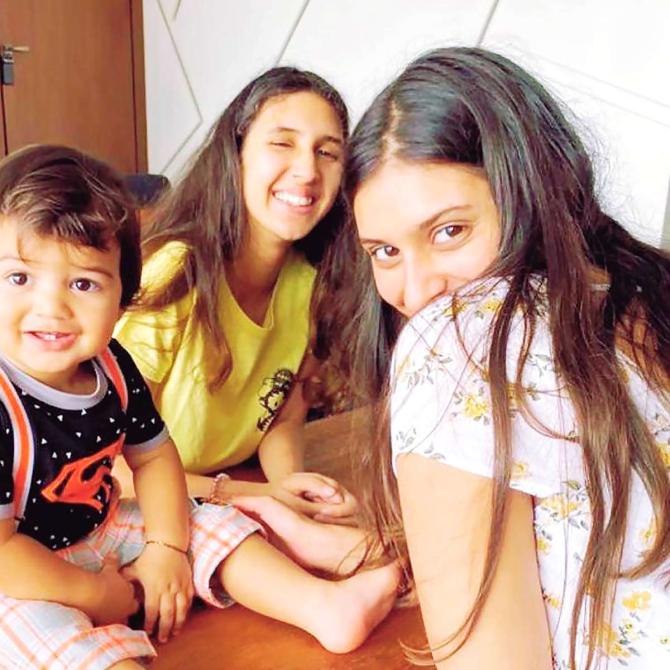 Arjun Rampal's daughter Mahikaa and Myra bond with his son Arik and he writes: 'My pillars of everything. I want to be bullied by the two of you always. I am the proudest dad, to have such beautiful souls as my daughters. Now I will never fear old age. In fact I will never fear anything anymore. Thank you for everything.'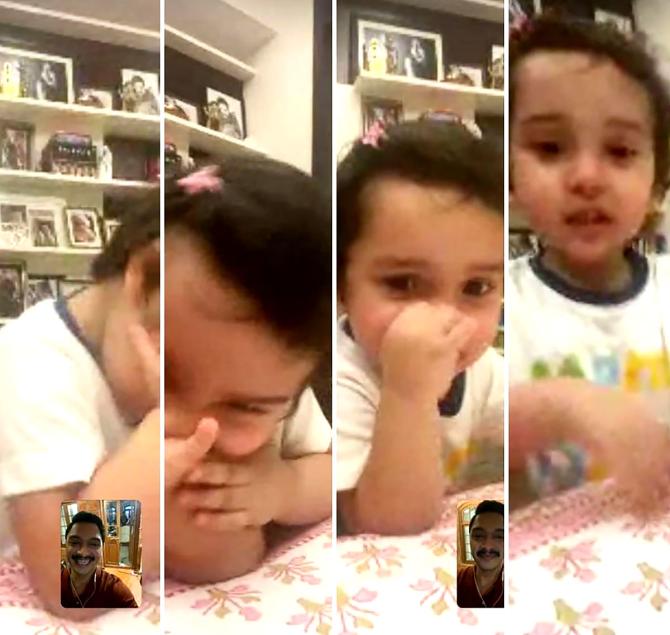 Shreyas Talpade on his daughter Aadya: 'She is my morning alarm clock and my bedtime lullaby Happy Daughter's Day Aadya'
Maniesh Paul on daughter Saisha: 'Always watching your back, my girl... blessed to have you...love you to the moon and back...happy daughter's day.'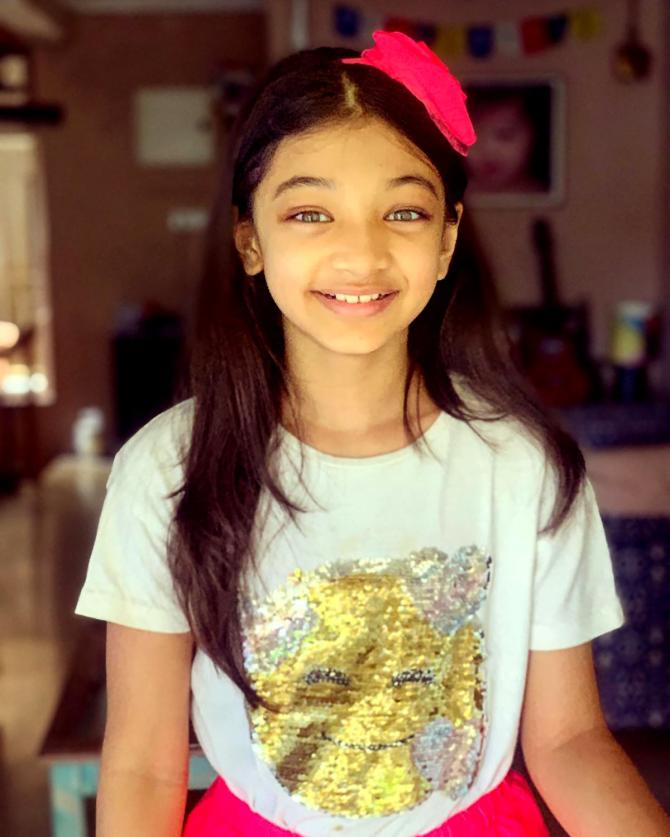 Barkha Sengupta posts a picture of her daughter Meira and writes: 'Always know that I love U ... learn all u can from life ... be who u want to be ... HAPPY DAUGHTERS DAY ! #Meira @indraneilsengupta look what we created.'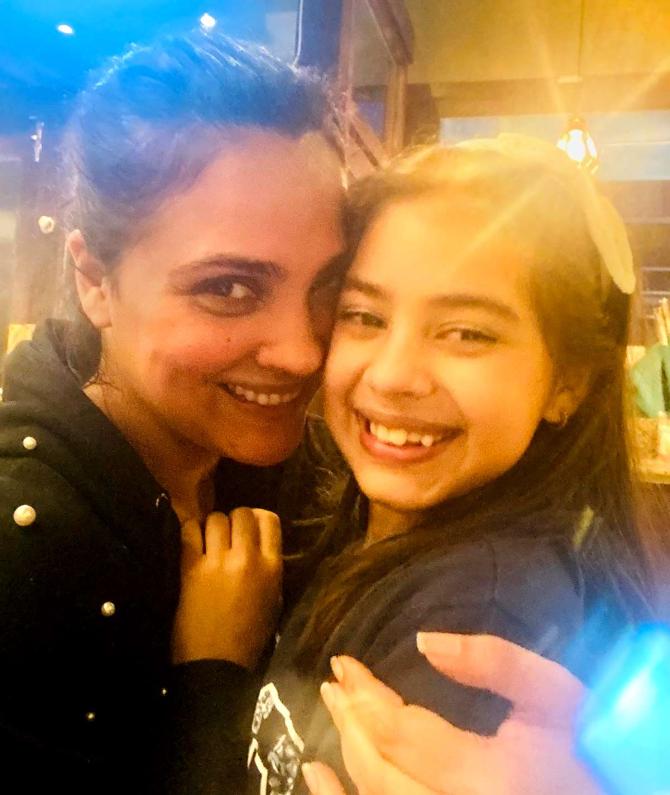 Lara Dutta on daughter Saira: 'Do I need a day to celebrate the undiluted, unfiltered, unrestrained, ball of love and joy and pureness that is my daughter???!!'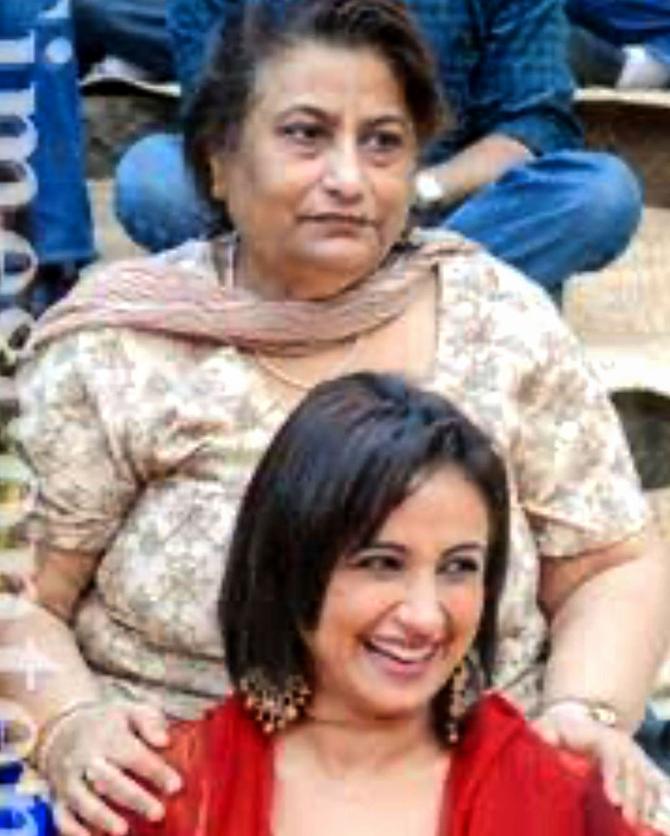 Divya Dutta with her mum Nalini Dutta: 'And your arm around me always.. #happydaughtersday ma'