There's no love, just war between Pavitra Punia and Eijaz Khan.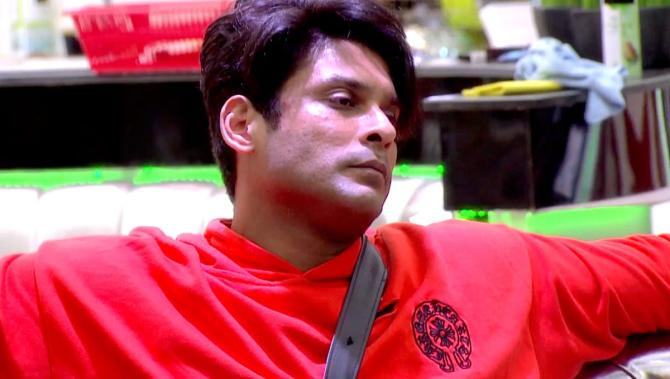 Wednesday's episode resumes with Bigg Boss asking the seniors for their verdict on the Buzzer task.
While Sidharth Shukla is adamant his team won fair and square, Hina Khan and Gauahar Khan don't agree.
Since both Hina and Gauahar choose Sid's teaming as the losing one, Bigg Boss announces that's its game over for Shukla and his team members, Pavitra Punia and Eijaz Khan.
Nikki is safe as she's already a confirmed contestant.
Sid, Pavitra and Eijaz leave the house thereafter and Shehzad Deol joins them.
Everyone gets emotional and Nikki starts crying as team Sidharth bids adieu to the BB house.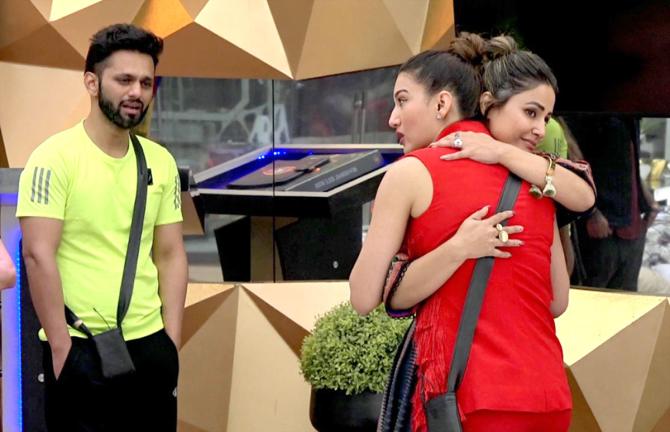 A little latter, it's time for Gauahar and Hina to leave as well.
The news surprises everyone and again, the atmosphere in the house turns emotional.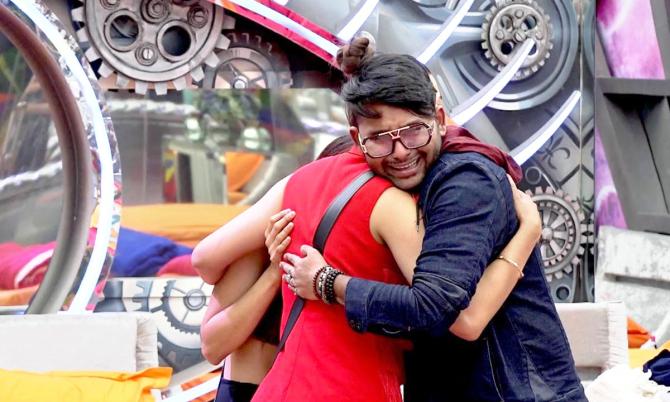 In the bedroom area, Nikki and Rahul have a discussion which soon turns into an argument.
Nishant Malkhani, who is present at the scene, gives it back to Ms Tamboli for saying nasty things about others for no reason.
Just as the contestants are getting used to an almost empty house, a siren goes off and some masked men enter the house.
We are then introduced to the Red Zone of the house wherein two masked contestants are brought in.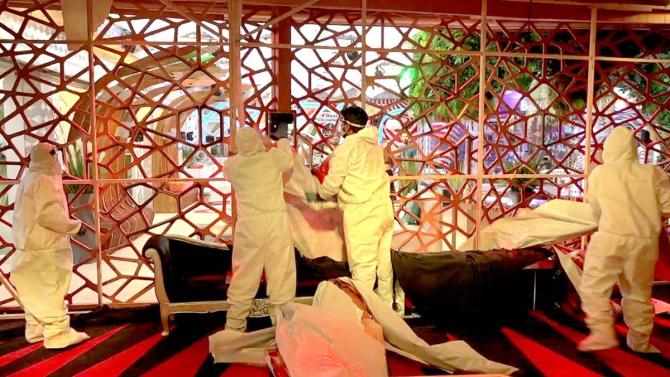 Nikki rejoices as she feels it's Pavitra and Eijaz.
Rubina Dilaik guesses it's the wildcard contestants.
Well, Nikki's guess turns out to be right. Since Pavitra and Eijaz lost the buzzer task, they will now have to stay in the Red Zone.
Bigg Boss announces that the house has been divided in two zones: Green and Red.
Every week a contestant from the Red Zone will get evicted.
However, every now and then the Red Zone contestants will get a chance to secure a place in the Green Zone and the housemates from the Green Zone can end up in Red as well.
Nikki is happy to see her former team members back in the house. Jaan Sanu greets them too.
But Pavitra doesn't entertain him much.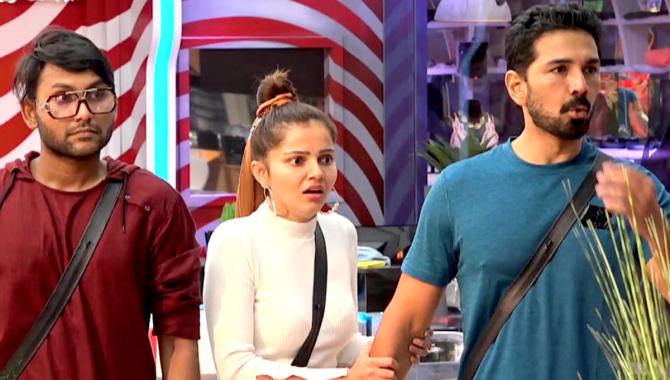 In the bedroom area, Jaan tells Nishant and Rahul Vaidya about his conversation with Pavitra.
Nishant tells Jaan it's his fault as he tries to be friendly with everyone even when they aren't interested.
Before heading to bed, everyone discusses about house chores and how to go about them, as the house members are fewer.
Both Rahul and Jaan ask Nikki to do the afternoon dishes, but she refuses.
In the kitchen area, Jaan says that he is not happy with Nikki's decision and declares that he is ready to fight with her if it comes to that.
He seems all pumped up to confront Nikki but as always, nothing happens. Abhinav Shukla, Jasmin Bhasin and Rubina discuss the same thing.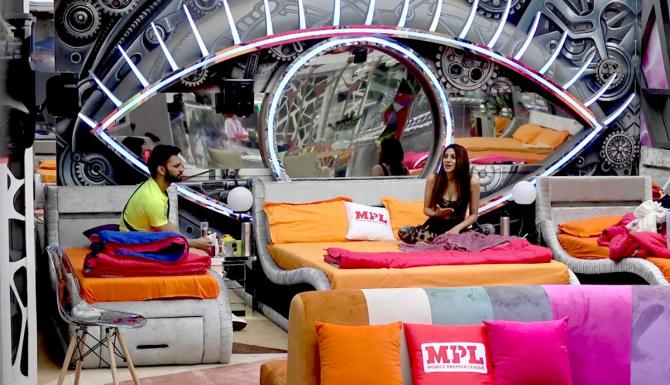 The next morning, the contestants get their first captaincy task called Jaan Bachii Toh Lakhon Paaye.
Since Eijaz and Pavitra are in the Red Zone, they are asked to supervise the task as sanchalaks.
A fire house is set up in the garden area in which dolls are kept with face masks of all the contestants.
Whenever the buzzer rings, the contestants will have to run inside the house and save someone else's doll.
Everyone starts strategising.
Nikki desperately wants to become a captain and asks Rahul to save her doll instead of her good friend Jaan.
While Jaan and Nishant plan and plot with Nikki and Rahul, they secretly join hands with Rubina, Abhinav and Jasmin.
They don't want Nikki and Rahul to be the captains.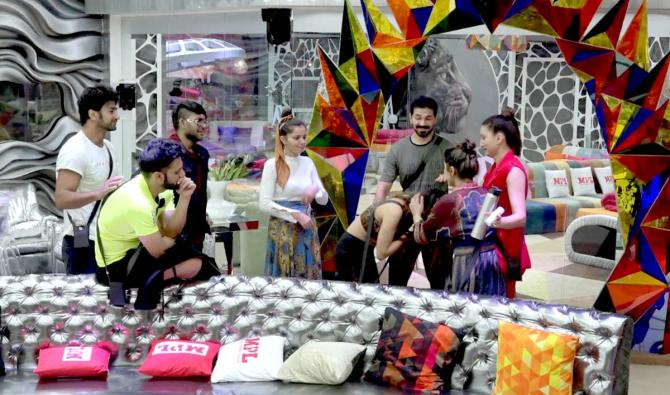 Soon the contestants take position.
After the first round, the sanchalaks get into a spat as Eijaz says Rubina was the last one to come out of the fire house whereas Pavitra says it was Abhinav.
Both of them are reluctant to change their decision.
The fight turns ugly when Eijaz brings up their past equation and accuses Pavitra of showing fake love and care.
The actress loses her cool and starts yelling.
Both Eijaz and Pavitra abuse each other, but fail to come to an conclusive decision.