It's time for the nomination task!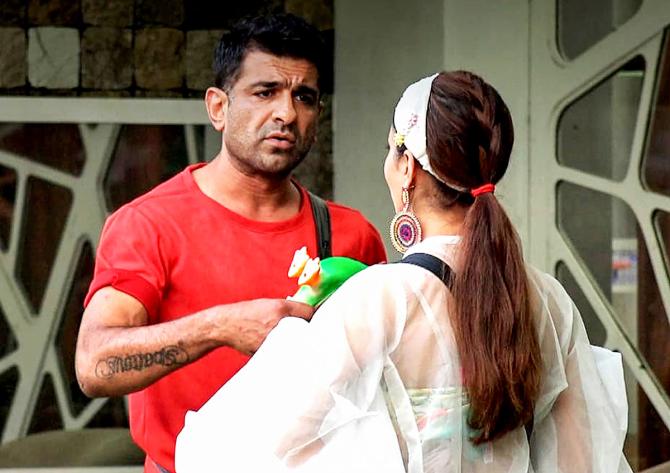 The episode catches the contestants doing various things.
Jasmin Bhasin and Abhinav Shukla discuss the captaincy task.
Pavitra Punia bonds with Kavita Kaushik and shares some personal details of her life.
Kavita discusses Aly's game plan.
At night, Eijaz, in a fun mood, steals Nikki Tamboli's coffee while she is asleep.
Khan also steals a can of Fizz and shares it with Aly and Rahul before throwing it.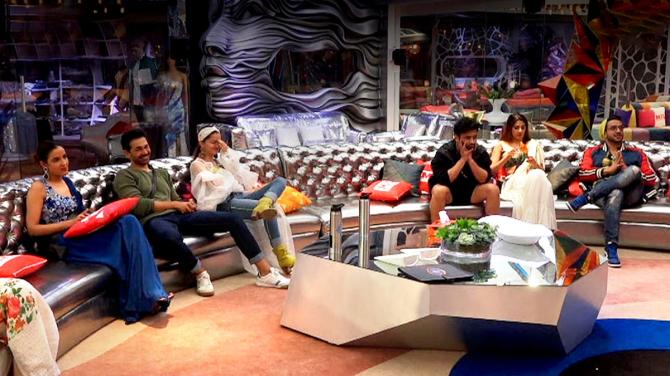 Soon Bigg Boss announces that it Is time for the nomination task.
Rubina is asked if she wants to use her immunity stone this week. She refuses saying she'll use it when the game gets tougher going ahead.
Every contestant has been assigned a toy parrot which represents another contestant.
Abhinav has Rahul's parrot, Rahul has Eijaz'S, Eijaz has Abhinav'S, Rubina has Pavitra's, Pavitra has Jasmin's, Nikki has Aly's, Aly has Rubina's and Jasmin has Nikki's.
Since Kavita is the captain, she's declared safe this week.
But she has to make sure that at least six contestants have to nominate others.
Eijaz tries to strike a deal with Rahul and Abhinav so that they can be safe but his efforts fail.
Abhinav is in no mood to save Rahul at any cost and he makes it clear.
Rahul tells Eijaz to convince Abhinav and he tries, but fails again.
In a desperate attempt to save himself, Eijaz talks to Rubina and asks her to have a chat with Abhinav regarding his strategy.
Rubina and Abhinav discuss their options, but in the end, the latter says he will stick to his words.
When the buzzer rings, Pavitra nominates Jasmin and locks her parrot in the cage.
In the next round, Rahul nominates Eijaz. They get into a fight and Eijaz is upset with Rahul for going back on his words.
Abhinav nominates Rahul.
Next, Rubina nominates Pavitra.
Since Nikki and Jasmin have a deal, they tell Kavita they will not be going for the nominations.
Aly and Eijaz participate nominate Rubina an Abhinav respectively.
Bigg Boss announces that Kavita can save someone and she saves Eijaz and nominates Aly.
But before she does so, Kavita gives a long speech about Aly and his game plan.
Most the housemates are in splits hearing her speech. Soon they walk away, as the speech gets boring.
When Kavita is done with the task, Nikki tells her how everyone was making fun of her.