Looks like yet another friendship has gone kaput in the house because of the captaincy race!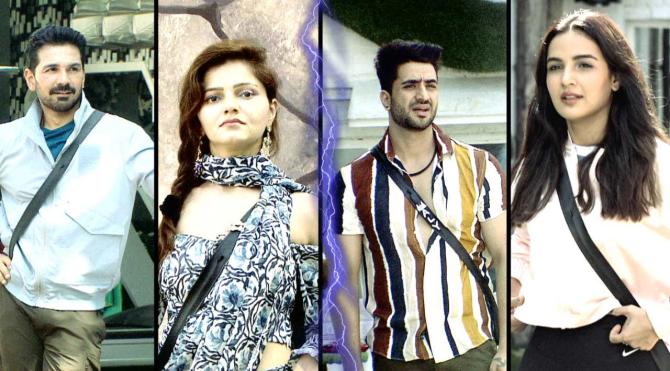 Day 48 in the Bigg Boss house begins with Nikki Tamboli and Jaan Kumar Sanu getting into an argument over a petty issue.
Jaan loses his temper and goes around telling everyone how Nikki is irresponsible.
Jasmin Bhasin asks Jaan to not stoop to her level.
In the bedroom area, Rahul Vaidya and Pavitra Punia discuss Nikki.
Rahul asks Nikki why their friendship went sour after being together for the first few weeks.
In the kitchen area, Aly Goni and Eijaz Khan talk about Jaan and how he is confused and inconsistent.
They feel he may soon rekindle his friendship with Ms Tamboli.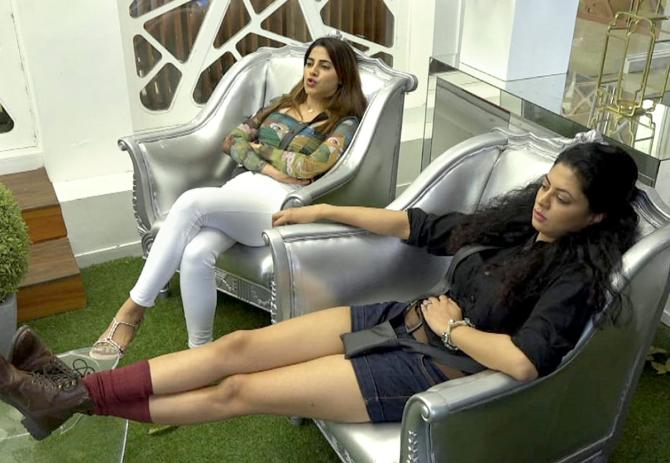 Soon Bigg Boss makes an interesting announcement.
After reprimanding contestants for failing in the last captaincy task, Bigg Boss gives a golden opportunity to all the previous four captains to win the captaincy once again.
Jasmin, Eijaz, Aly and Kavita Kaushik will have to sit inside a box for as long as possible. The other housemates have to try and remove the candidate they don't want to see as their new captain.
The last contestant sitting in the box will be declared the winner and also the captain for this week.
Since Eijaz is injured, he chooses Pavitra to represent him in the game.
This hurts Jaan as he is closest to Eijaz in the house.
Rahul is asked to be the sanchalak.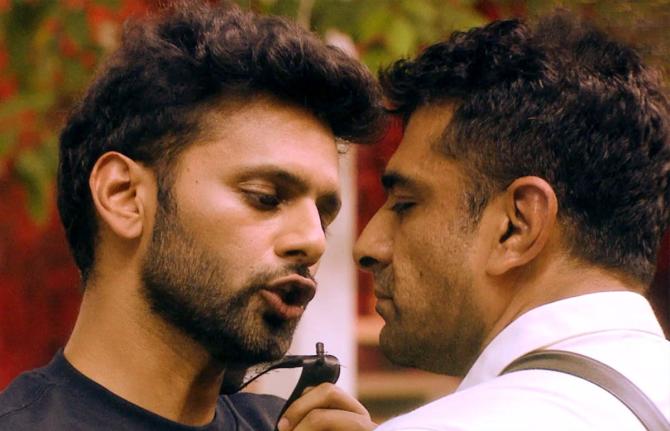 The four housemates soon take their places inside the box.
Rahul doesn't want Eijaz to be the captain again and hence sprays something in Pavitra's box.
Pavitra tells Rahul he cannot participate in the task as he is a sanchalak. Eijaz steps in and asks Rahul to back off.
Aly wants Jasmin to win and therefore decides to quit the game and torture the remaining captaincy candidates.
Rahul too supports Jasmin and assures her that he would sit in the garden area for as long as needed.
Jaan, on the other hand, doesn't want Kavita to become the captain and starts troubling her.
He sprays a lot of things in her box and though Nikki tries to stop him, Kavita says let them torture her as she can take it.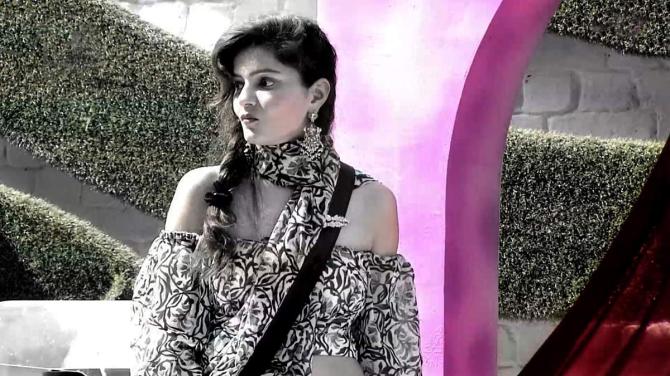 Rubina Dilaik asks Jaan to slow down and let Kavita breath inside the box. He doesn't pay heed and starts yelling that he doesn't want Kavita to be the captain.
A little later, Eijaz suddenly removes Pavitra's box and goes out of the captaincy contention himself.
Everyone is surprised especially Jaan as he thought if Eijaz would become the captain, he would be saved.
Eijaz says Rahul is clearly supporting Jasmin and therefore it is no point in continuing with the task.
This irks Jaan and he blames Eijaz for betraying him. The two getting into a heated argument. Jaan loses his cool completely.
He yells at Eijaz and even breaks down saying that no one in the house has stood with him as a friend, not even Eijaz.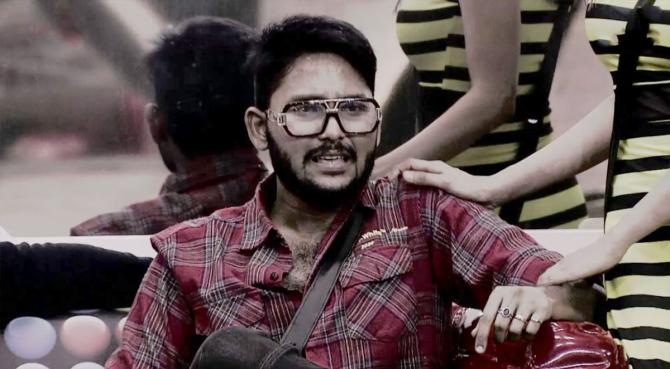 That's when Nikki interrupts and says that she was always there for him. Jaan continues to shed tears and fight with Eijaz.
He says only Aly has been his true friend and he would do anything for him. In the house, Eijaz tells Abhinav Shukla that Aly nominated him this week and yet Jaan feels he is true friend.
As if all this drama wasn't enough, Jasmin and Pavitra also get into a verbal spat. Once their fight dies down, Eijaz and Pavitra start fighting over Jaan.
While Pavitra says she wanted to save Jaan though her preference was Rubina initially, Eijaz states that Pavitra never told him about saving Jaan.
Their fight intensifies as both start shouting and calling each other liars. The episode ends with Jasmin and Kavita still sitting in the box.
So who will become the new captain?
Will Jaan and Aly succeed in removing Kavita?
Or will she outperform Jasmin in the captaincy race?