Nishant Singh Malkhani gets voted out by fellow contestants while Kavita Kaushik receives the lowest number of votes from the audience.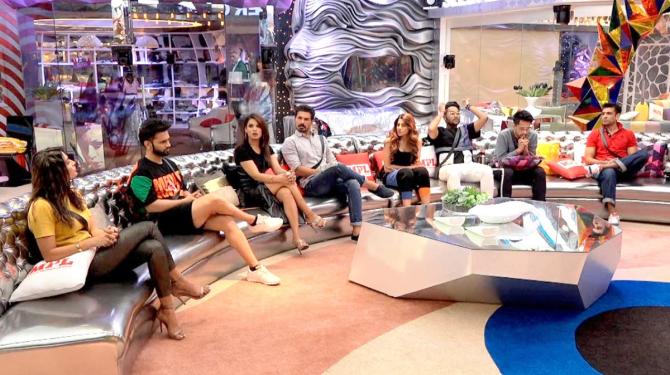 Monday's episode begins with Jasmin Bhasin clearing her differences with Rahul Vaidya. They apologise to each other and shake hands.
Jasmin asks Kavita Kaushik and Eijaz Khan to clear things out as well.
Kavita talks nicely to Eijaz and apologises but the latter doesn't accept it. Their conversation turns into a spat.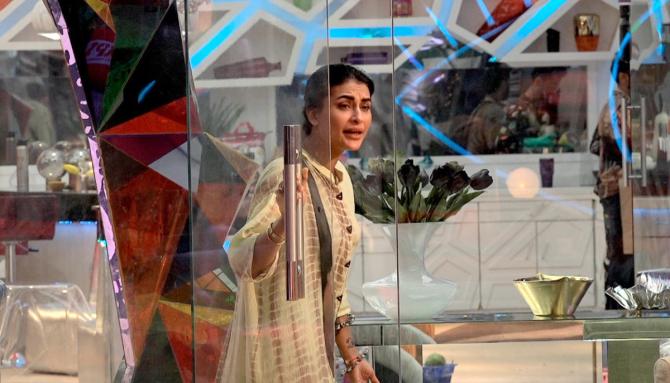 At night, Pavitra yells at Jaan Kumar Sanu as he gave Naina Singh an luxury item: Green tea.
Nikki is also upset with him.
Naina loses her cool and asks Nikki to stop talking. This leads to an argument between the two.
Eijaz asks both of them to sleep and not fight late in the night.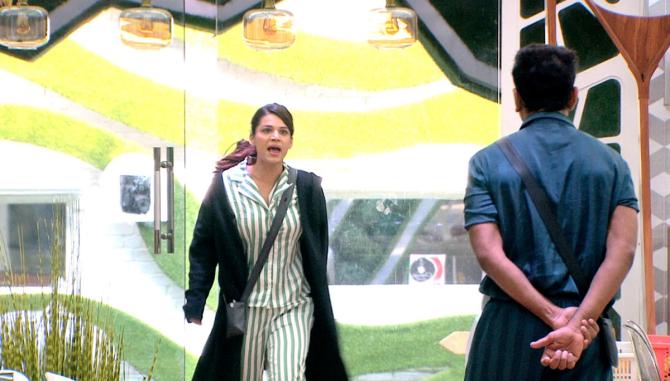 The next morning, Naina and Eijaz get into a heated argument post which the former refuses to cook breakfast.
Jaan takes away Naina's cigarette packet, worsening the situation.
The Green Zone housemates get upset as they don't get breakfast.
Pavitra and Abhinav ask Eijaz to solve the problem as it is the captain's duty. But Eijaz sticks to his ground.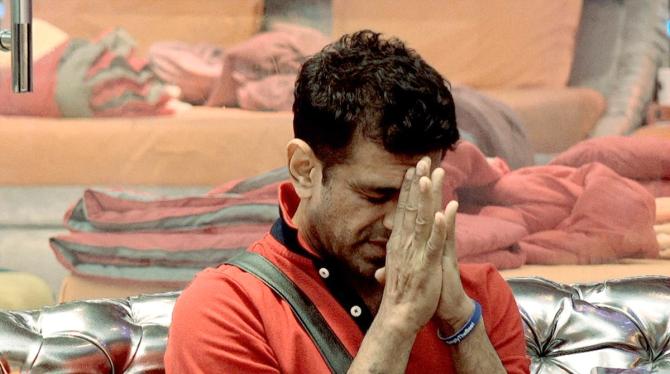 In the garden area, Naina chats with Rahul and tells him that Eijaz had planned all this drama.
Rahul tries to make Naina understand that she can't let others suffer because of her and Eijaz's personal problem. He gets his point and agrees to make breakfast for everyone, except Eijaz and Jaan.
Pavitra is surprised when she learns Nikki washed Eijaz's clothes, including his undergarments.
She asks Eijaz why he is giving Nikki the privilege to get anything she wants from the BB mall. He says anyone can get what they want if they agree to extra work.
In the Red Zone, Rubina and Nishant Malkhani have a chat regarding eviction.
Nishant feels he is the one who will be leaving the show.
A bag is placed in the garden area and everyone wonders what it's for.
Bigg Boss announces there may be a double eviction today if the Green Zone contestants fail to guess which Red Zone contestant has received least amount of votes from the audience.
They have to nominate a person they think the audience doesn't want to see in the show. If their guess matches the name in the bag, only one celeb will get evicted.
But if the guess doesn't match, two people will bid adieu.
All the Green Contestants choose Nishant, except Naina. Since he gets majority votes, Nishant gets evicted from the house.
At night, everyone gathers in the garden area and Bigg Boss asks Eijaz to announce the name that is in the bag.
While the Green Zone contestants had chosen Nishant, it is Kavita who had got the lowest audience votes.
Since the guess wasn't correct, Kavita gets evicted too.