Ali chooses Rahul over Abhinav!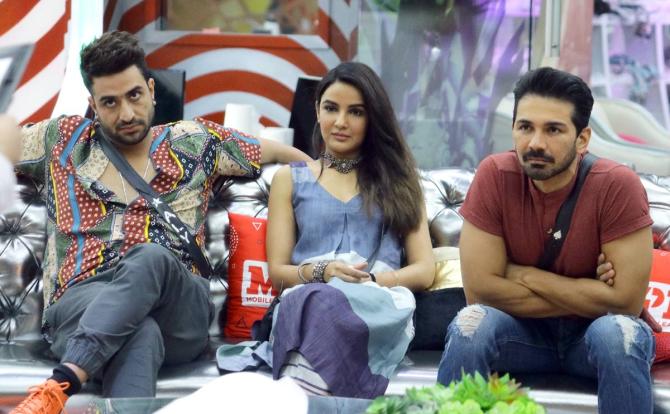 Wednesday's episode begins with Abhinav Shukla and Jasmin Bhasin discussing about making Abhinav win the captaincy task.
Abhinav doesn't want Rahul Vaidya to become the captain while she refuses to betray the singer.
Ultimately, Jasmin says that she is with Abhinav and won't let anyone hang his bag around the hot air balloon.
Bigg Boss asks Rakhi Sawant to hop into the balloon.
When the buzzer rings, Aly Goni and Rahul Vaidya convince Rakhi to oust Abhinav from the race by throwing away his bag.
Eventually, she throws Abhinav's bag in the pool and Aly is ecstatic.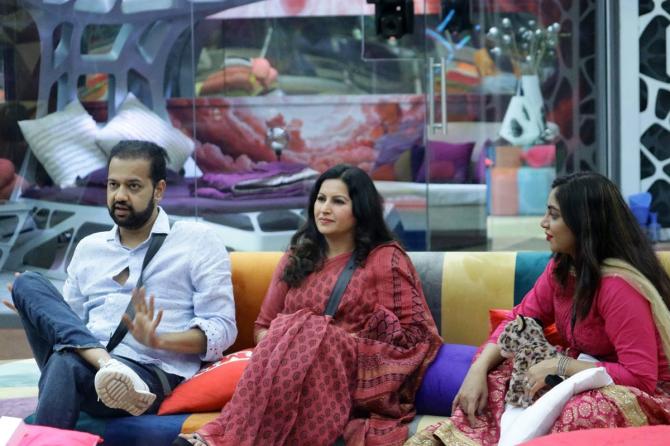 This leads to a big argument between Aly and Abhinav.
Abhinav gets angry and makes it clear to Aly that he always supported him, but hasn't received the same support in return.
Rubina joins in the fight.
Rahul Vaidya jumps in and asks Aly to not give any clarifications and just play the game.
Vikas and Arshi Khan chat with Rakhi and tell her she should have thrown Nikki or Sonali Phogat out of the game.
The task ends for the day and later Jasmin reveals to Abhinav that she doesn't like Rubina anymore.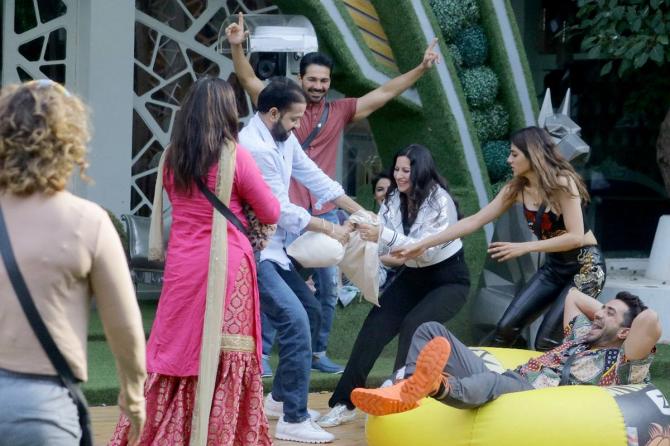 The next morning, Rakhi gets irked when Eijaz Khan, Arshi and Aly hint that someone thinks she is two-faced.
Rakhi loses her cool and ends up getting into a war of words with Arshi.
Before the task resumes, Rahul Vaidya requests Rahul Mahajan, Sonali and Arshi to not throw his bag if given an opportunity. They agree to help.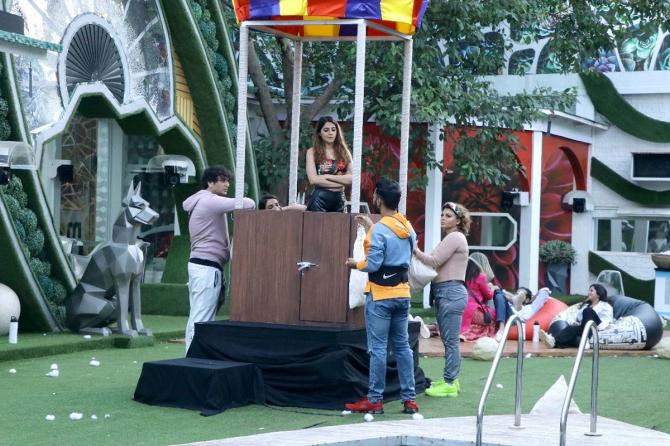 The captaincy task resumes, but with a twist.
Now whoever gets into the hot air balloon will have to throw two bags into the pool, thereby ousting two contestants from the task.
Vikas Gupta is asked to hop into the balloon.
Nikki, Arshi and Rakhi get into a fight over saving themselves. Rahul Vaidya is upset with all of them as they forget about making him the captain and starting arguing because of their own personal grudges.
He asks everyone to follow the strategy, but his plan backfires.
Rakhi tells Nikki that Rahul wants to be in good books of everyone and is only thinking about himself.
In the end, Vikas throws Rahul Mahajan and Nikki out of the race.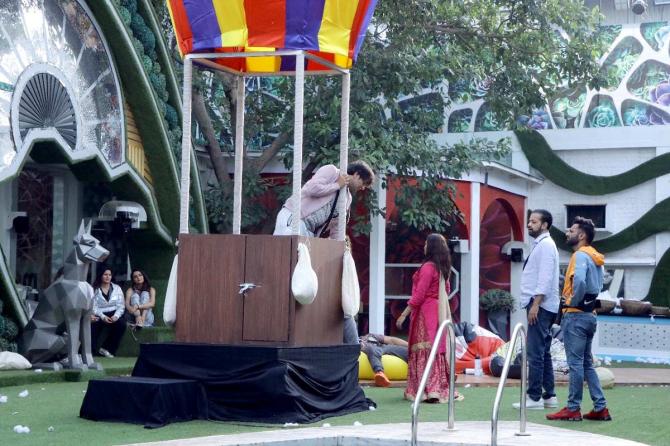 When Abhinav asks Vikas why he didn't throw Rahul Vaidya out, he states that he doesn't mind if he becomes the captain.
Nikki is upset with Rahul Vaidya for not siding with her. She is next to go into the balloon.
When Vikas tries to hang Jasmin's bag, Aly despite being out of the game snatches away the bag from Vikas.
As a punishment for breaking the rule, Bigg Boss announces that Jasmin is automatically out from the game. Now Nikki has to oust only one contestant.
Arshi and Vikas fight during the task, but she gives up after a point and starts crying. She asks Aly and Rahul to not pit her against Vikas or else she may get reprimanded once again over the weekend.
Nikki throws Arshi out and this leads to yet another argument.