'I don't see myself as a very aggressive person.'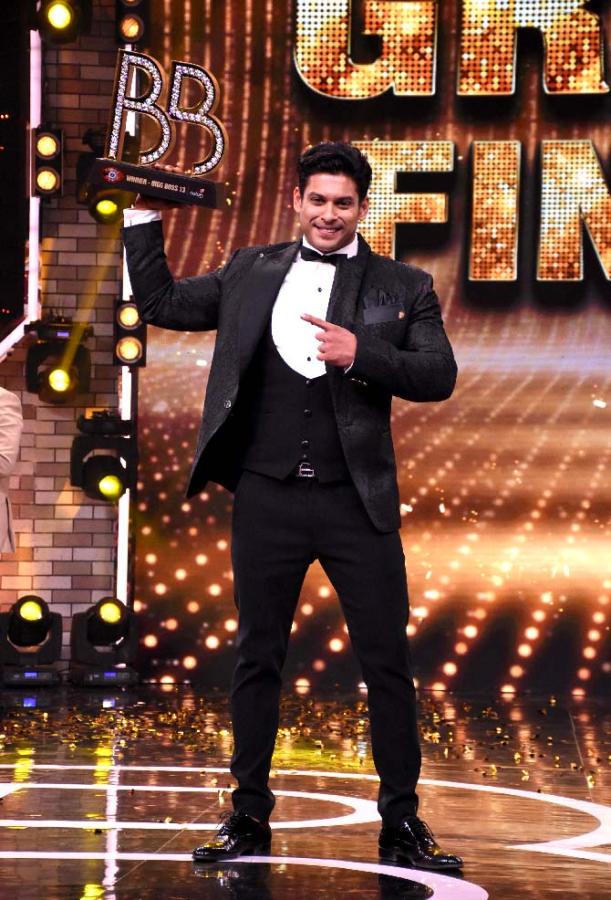 After cruising through the tasks, challenges and quarrels inside Bigg Boss 13, Sidharth Shukla, 39, won the title and took home Rs 40 lakh, a trophy and a car.
"I don't know how I came across in the show, but I don't want to change anything about myself," Sidharth tells Rediff.com Contributor Rajul Hegde.
You were hesitant to be a part of Bigg Boss 13. Now that you have won the title, what does it mean to you?
I see the Bigg Boss trophy as an achievement in my career.
It is, undoubtedly, the biggest reality show and you cannot get more real than this.
Initially, I was not sure whether I would like to be in a show like this or not.
The kind of encounters and challenges one faces inside the house is not easy.
I am happy with the way the show ended for me, but I don't think I will be able to participate in another reality show of this nature again.
Any regrets?
No. This is how I am in real life.
I don't know how I came across in the show, but I don't want to change anything about myself.
There have been a lot of things that were distasteful, but that happens with situations that you encounter and show your reactions. I think it is normal for people to react like that.
Don't you think you could have controlled your temper?
I really don't understand accusations about me being aggressive because I was reacting to situations.
A lot of times I did not react and let it pass. But over a period of time, those situations kept occurring repeatedly and one does lose one's cool.
I don't know what was shown, how it came across and what went out there.
But I have had some great light moments with people as well.
All my emotions have come out on the show.
It is sad that my aggression became the topic of discussion.
I don't see myself as a very aggressive person.
Yes, of course, I have a temper and I wouldn't deny that.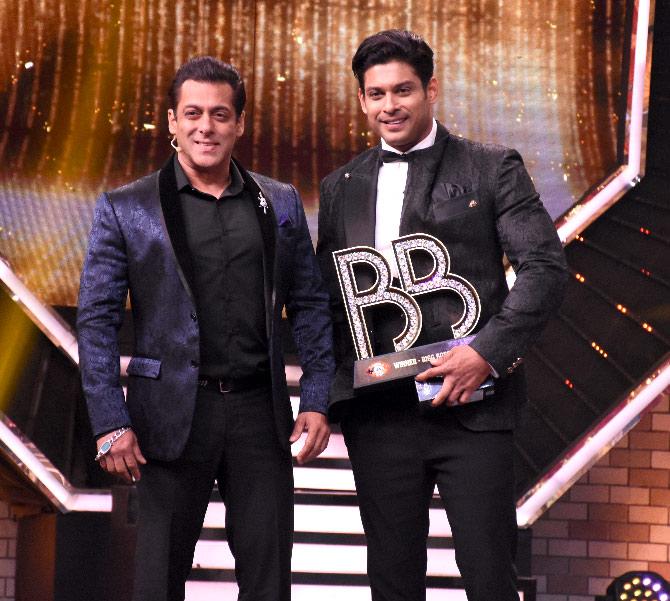 Are you more patient now after spending five months inside the Bigg Boss house?
Yes. There has been many occasions inside the house, which taught me how and when to move away.
I am not a person who will mess around and bitch about others, so a lot of times I let it pass. But I did react on a few occasions.
Viewers loved your chemistry with Shehnaaz. Did you use her to support your journey on the show?
I would never use another person for my benefit and I look down upon those who do.
Sid-Naaz has made news because there was a natural bond.
We had our fights inside the house, but there was a connect.
If my journey has gone this far, I give a lot of credit to my friendship with Shehnaaz because she was the easing factor in middle of all the commotion.
I am someone who thinks a lot. I kept questioning my actions and reactions, but her presence gave me that comfort to stay away from it all.
I am really grateful to Shehnaaz and thankful that I had a bond with her. It made my journey sweeter.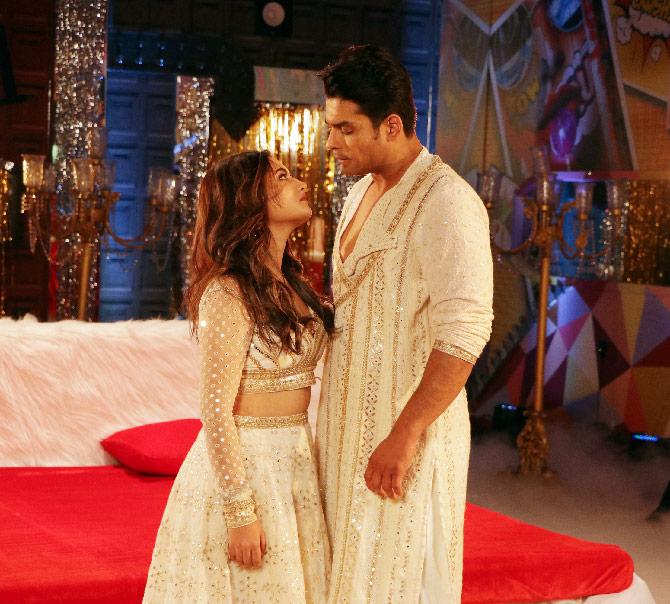 Shehnaaz confessed she is in love with you, but now, she is doing another reality show, Mujhse Shaadi Karoge. Will you continue your friendship with her?
Of course.
It's good that she's doing Mujhse Shaadi Karoge. She should live her life and do things that she enjoys.
We will remain friends, but will be busy with our lives.
After Rajat Sharma's grilling session in Aap Ki Adalat, you were heard saying you were worried about how you would be perceived outside the house.
From day one, I wondered how I was being perceived on the show.
People who know me would not be surprised by the way I behave.
But there are a lot of people who only know me through my work and they may perceive me differently.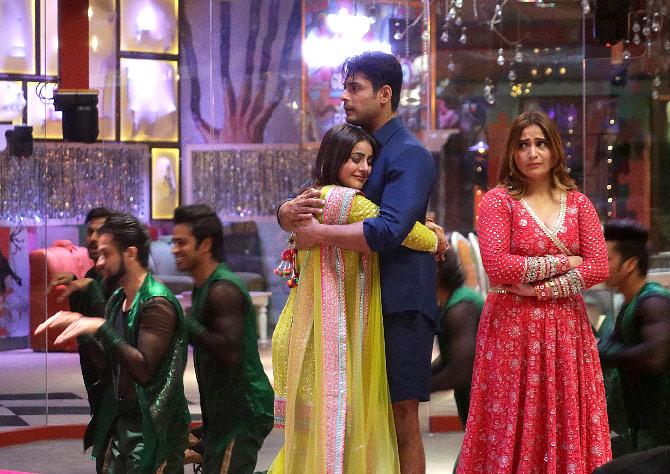 One of the allegations against you was that you were given your mobile phone when you were out of Bigg Boss due to your illness.
Firstly, the cell phone was never given to me.
The nurses, who attended to me, did not wear watches. So I was like, I am in the hospital, how does it make a difference if I see the time or not?
I wasn't monitored under a camera, but there were people around.
That was the first time I had a secluded birthday.
I had nobody to talk to me other than doctors.
No one could wish me.
So I don't know where these news came from.
Even if I was given a cell phone, what difference does it make?
What can I do with the phone?
Even in my day-to-day life, I hardly use my phone.
Once I recovered, I immediately went inside the house though it took some time to get back on my toes.
Former contestants Shilpa Shinde and Sameer Soni think you did not deserve to win due to your aggressive behaviour and how you treated women in the house. Shilpa said she would return her trophy if you won.
I feel sorry for Shilpa now that she has to return her trophy.
I know of Sameer Soni, but I don't know the man.
Things usually don't happen the way you want.
A lot of times things haven't gone my way in life. Unfortunately, this time, it did not go the way he wanted.
But are you serious they said all this?