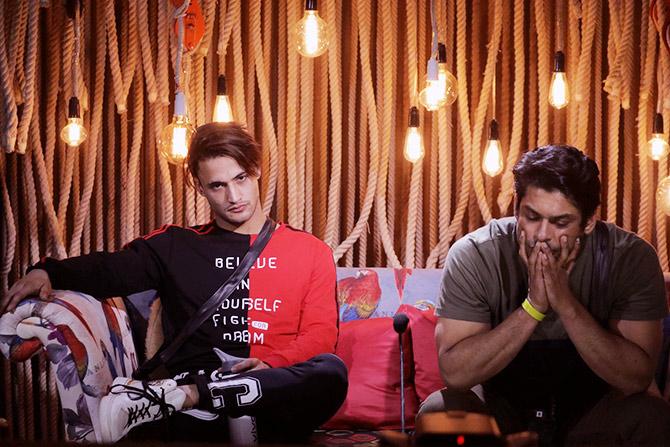 Bigg Boss summons Asim Riaz and Sidharth Shukla to the Confession Room and explains constant arguments is not good for them, especially at this stage in the game.
But they don't pay heed, and get into a fight in kitchen immediately after.
Paras jumps in, and Asim eventually laughs it off.
Sid passes some nasty comments about Asim and his family, but the latter does not react.
Later, Shefali Jariwala, Mahira, Paras and Sid discuss Asim's behaviour and how he will try to gain sympathy. They poke fun at him and though Asim keeps listening to them, he doesn't react.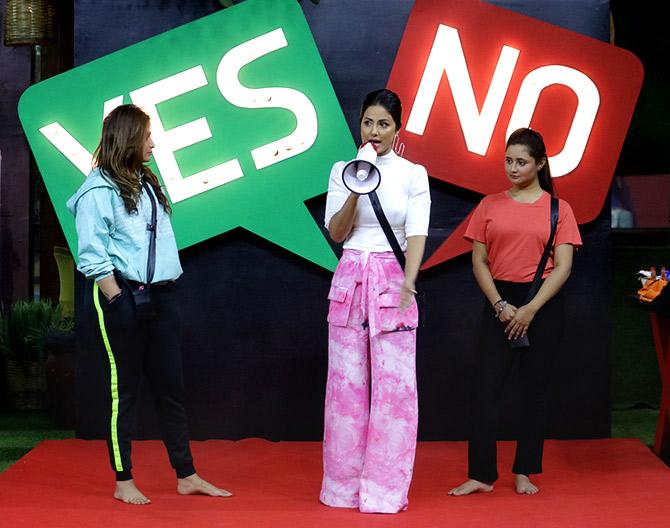 It's time for the BB Elite Club task and Hina Khan enters the house.
She has to decide whose membership will get canceled: Arti, Rashami or Mahira's.
Hina talks to the contenders and asks them why deserve the membership.
Ultimately, she decides to cancel Mahira's membership, leaving her in tears.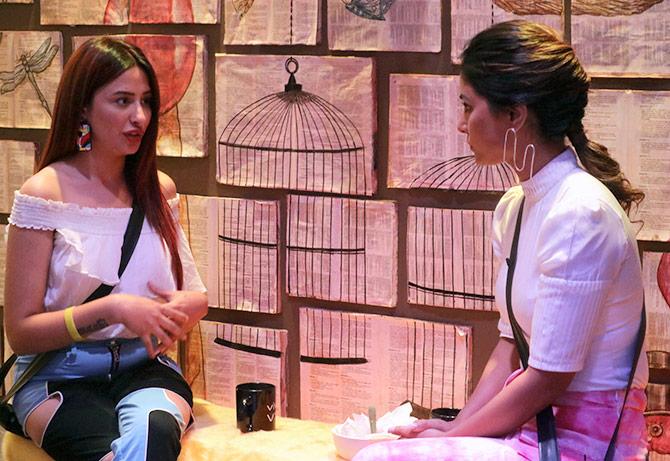 Meanwhile, Rashami and Arti get ready to fight it out for the Elite Club.
The contestants have to give them tasks that they will not be able to perform.
Paras asks Rashami to shave her eyebrows. Hina agrees that the task is impossible, so Paras asks Rashami to trim three lines on her head and she agrees.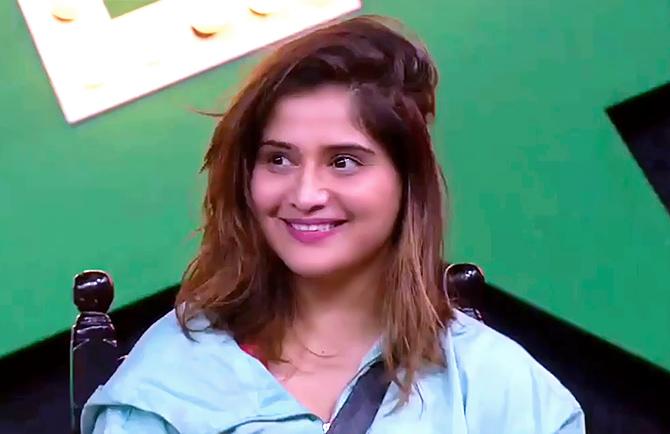 Next, Vishal tells Arti to cut her hair short.
Suddenly Asim and Sid get into another fight, and Bigg Boss has to call them to the Confession Room. Bigg Boss then announces that Asim and Sid will not participate in the task.
The rest of the housemates resume, and everyone cheers for Arti after she chops off her hair.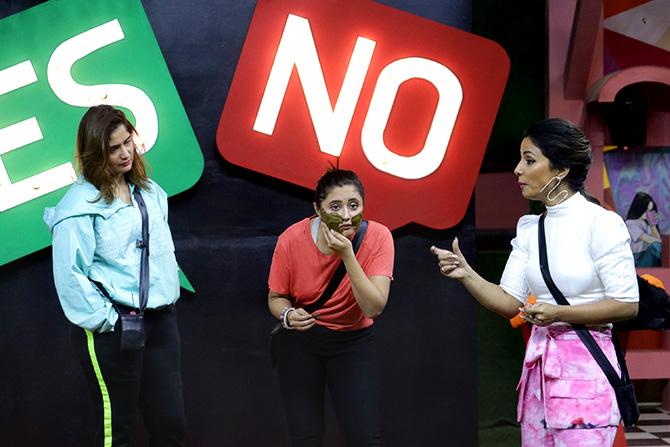 Mahira asks Rashami to apply henna on her face for 10 minutes. She does it.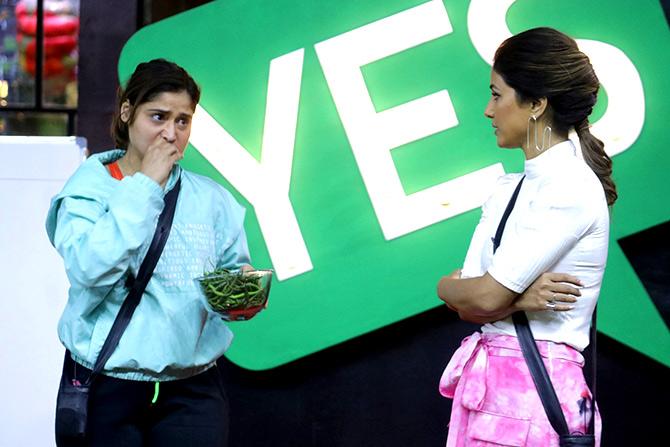 Shefali asks Arti to eat 20 chillies and she does.
Hina is impressed with both of them and feels it would be unfair to give only one person the membership.
But since she cannot declare both winners, she decides not to give the BB Elite Club membership to either.
The next morning, it's time for the nominations. But this time, everyone is asked to save someone. When the buzzer goes off, Sid saves Arti, making Shehnaaz upset.
Like Arti's new look? VOTE!
---
Namrata Thakker has been covering the entertainment beat for more than seven years and has quite the eye for celebrity fashion. She can be contacted at movies@rediff-inc.com
---