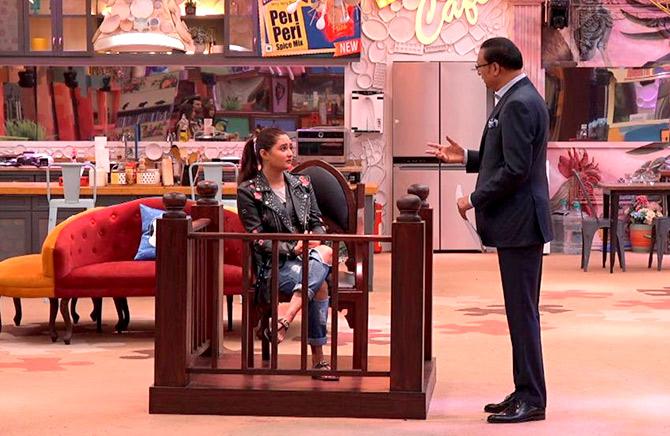 With seven contestants left in the Bigg Boss house, everyone is chilling out.
It's time for everyone to take on some hard-hitting questions from senior journalist Rajat Sharma in his 'adalat'.
Rashami Desai is the first one to do the Aap Ki Adalat task, and she is asked about her relationship with Arhaan Khan, and whether it was all for the game.
The actress has been quite vocal about her views on Arhaan -- she's spoken about it in the house before -- and she says it again.
Desai also talks about her equation with Sidharth Shukla and how they would fight even while working together on the show, Dil Se Dil Tak.
It is Paras' turn next.
He is asked to clarify about his relationship status with Aakanksha Puri and what's brewing between Mahira Sharma and him.
Paras states that he is fond of Mahira and is friends with her. As for Aakanksha, he says that he has never asked her to do anything for him; she's always done it on her own.
He makes it clear that he earns his own money and has done seven shows till now.
Before leaving, Paras says that he does not think his relationship with Aakanksha has a future and he plans to move on after clearing everything with her.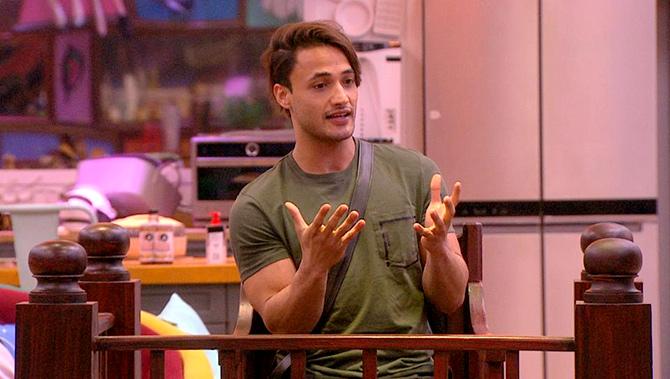 Rajat Sharma starts questioning Asim Riaz about his anger.
Asim points out that the Bigg Boss house is such that after a point, everyone loses their cool.
He admits to having anger issues but says that he has done his best to control it inside the house.
He is questioned about making friends just for the game but Asim refutes it.
He claims that he initially got along with Sidharth but it went south thanks to Shukla's dominating behaviour.
On the other hand, Asim says his friendship with Rashami has grown.
Rajat Sharma tells Asim not to play the underdog card, as he has a good fan following.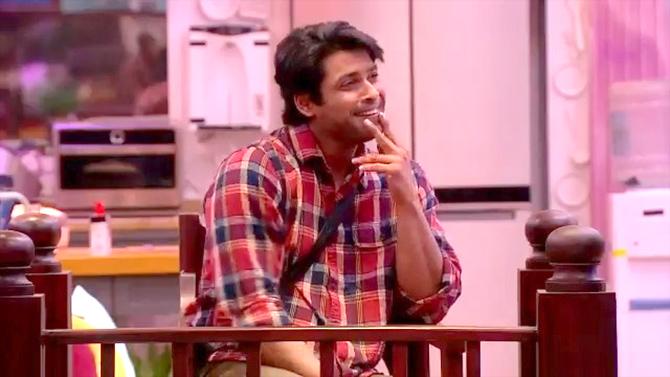 Sidharth Shukla, up next, is accused of being arrogant, aggressive and a sore loser.
While he tries to defend himself, Rajat Sharma shows him few clips which does not justify his answers.
Sid is asked about his equations inside the house and surprisingly, he reveals that his bond with Asim has been the deepest and so he was hurt the most when they started fighting and eventually, went their own ways.
Sid's questioning will continue in the next episode, where he will talk about his relationship with Shehnaaz Gill.