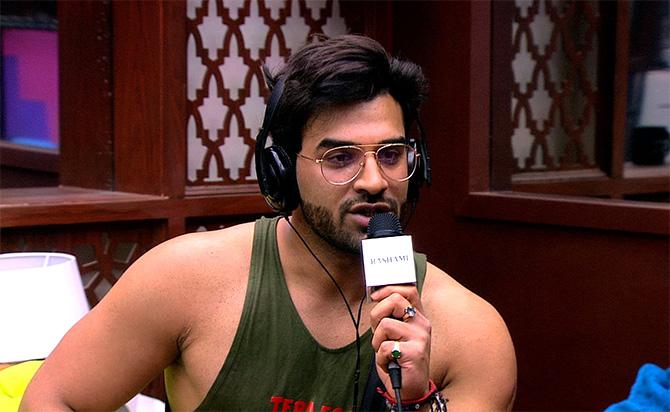 Thursday's episode starts off with Rashami Desai assuring Shehnaaz Gill that she did not praise her just for the task but actually meant it.
Rashami also apologises to Mahira Sharma for giving her grief on her lips.
Mahira tells Vishal Aditya Singh that Rashami used to love her a lot but they fought and things have changed.
In the bedroom area, Hindustani Bhau and Gill have a discussion about Sidharth Shukla and Paras Chhabra.
Bhau praises Paras but tells Shehnaaz that Sid isn't a nice person and was playing a game in the house.
Sid gets upset when he hears about it in the secret room.
He also doesn't like the fact that Shehnaaz discusses the housemates with Rashami.
Paras assures him that Shehnaaz will not leave them, once they enter the house.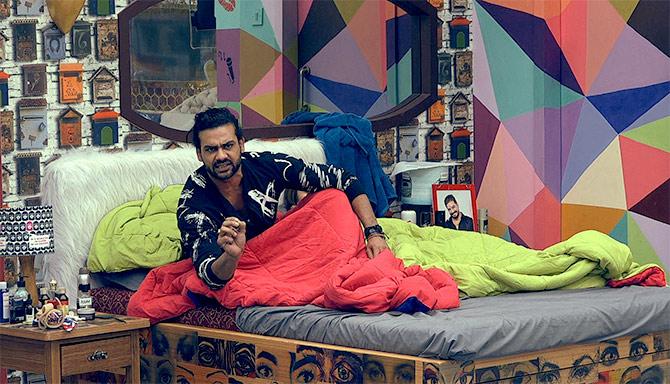 The next morning, Shehnaaz asks Asim Riaz about his love life and they have fun talking about it.
In the garden area, Rashami, Arhaan Khan and Shefali Jariwala talk about Bhau and the game.
Hearing their discussion, Paras gets miffed and says the one person he hates in the house is Jariwala.
He calls Rashami and Arhaan 'brainless'.
In the afternoon, the Puppet task for captaincy resumes and Paras orders Rashami and Shefali Jariwala to fight with Vishal.
Paras asks Rashami to tell Vishal that he is wrong about Madhurima Tuli, and instructs Asim to join the fight.
When things turn ugly and Vishal starts shouting at Rashami, Paras tell her that the task has ended for her.
Vishal tells Shehnaaz she is wrong about him and that he respects her but she feels that he does not respect others.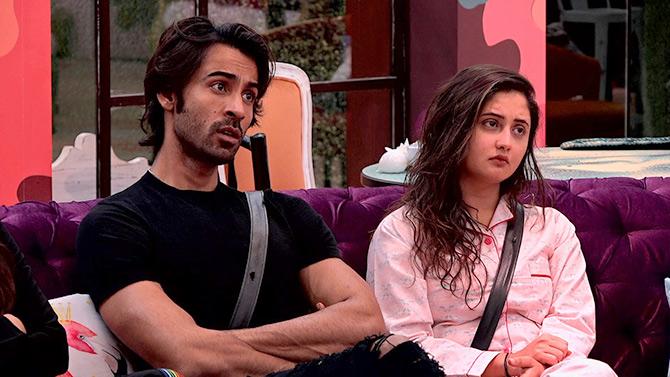 Next, Paras instructs Rashami to destroy the washroom area.
When she tries to do it, Paras orders Asim to stop her.
Then he asks Vikas Gupta to stop both of them.
Vikas ends up locking Rashami in the washroom and has a hearty laugh with Asim.
Paras then asks Asim to cover Gupta's face with shaving foam and he does. Then, he instructs Riaz to cover his own face with foam and yell that he is a apple pie.
Asim follows the order and everyone has a laugh.
The task finally ends.
Sid and Paras choose Gupta as the next captain.
Then, Bigg Boss asks Paras to enter the main house.
The housemates are told that the captain will be announced by the one who gave them the tasks. That's when everyone turns around and Paras enters the house.
Mahira and Shenaaz give him a warm hug.
Paras greets everyone except Vishal. He announces that everyone is fake in the house, and makes some startling revelations.
He targets Vishal and they have a showdown.
After all the chaos, Paras declares that Vikas Gupta is the new captain.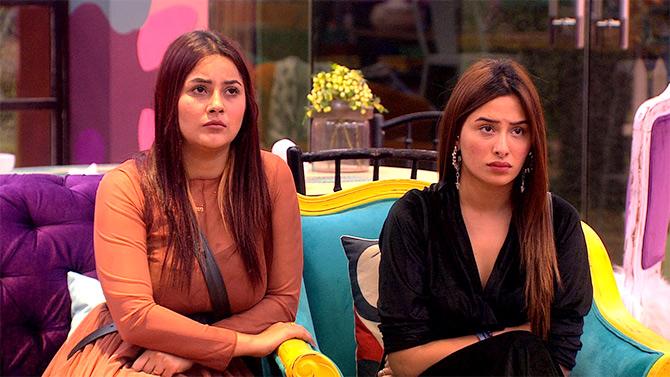 Gupta gets a special power to pick five contestants, besides him, for a pampering session.
He picks Shehnaaz, Rashami, Asim, Bagga and Shefali Jariwala, and gives them an option to swap places with Mahira and Paras.
Shefali Bagga says Mahira can go instead of her.
The rest of the housemates have to act as servants.
---
Namrata Thakker has been covering the entertainment beat for more than seven years and has quite the eye for celebrity fashion. She can be contacted at movies@rediff-inc.com
---