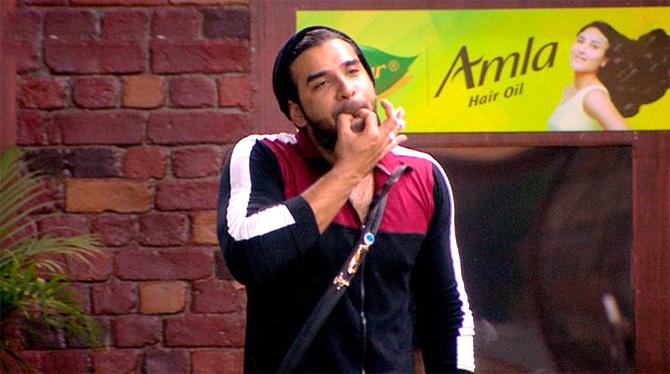 The Bigg Boss 13 episode starts with contestants continuing the captaincy task, BB junction.
Sidharth Shukla, Vishal Aditya Singh, Asim Riaz and Paras are out of the race.
As the soon as the buzzer is sounded, everyone pounces on the baggage and rush to stand on the platform to board the train.
Shefali Jariwala has Shehnaaz Gill's bag and she doesn't board the train, resulting in the latter getting ousted from the captaincy race.
In the next round, Shefali has Mahira's bag and she doesn't catch the train again.
But this time, Paras plays the game smartly and declares that Shefali is out of the game, not Mahira.
The decision shocks everyone, and the arguments break out.
When Bigg Boss asks Paras to announce his decision, he says Shefali is out of the race.
Arhaan gets upset with the way Paras is playing the game and walks out of the task.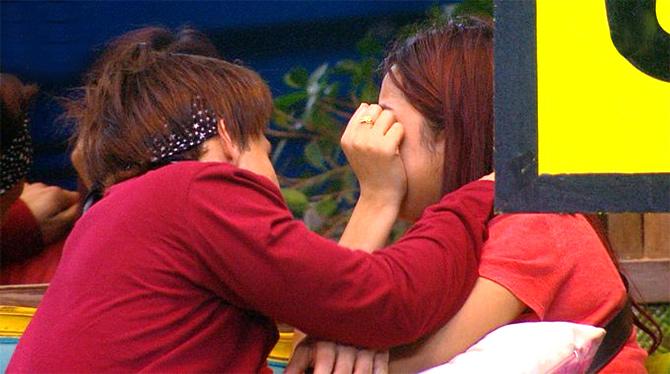 Meanwhile, Shehnaaz is upset and has a one-on-one conversation with Asim.
When he asks her what's wrong, she reveals that Paras might exit the show for a few days and she doesn't want that because she is in love with him.
She asks Asim not to reveal that to anyone.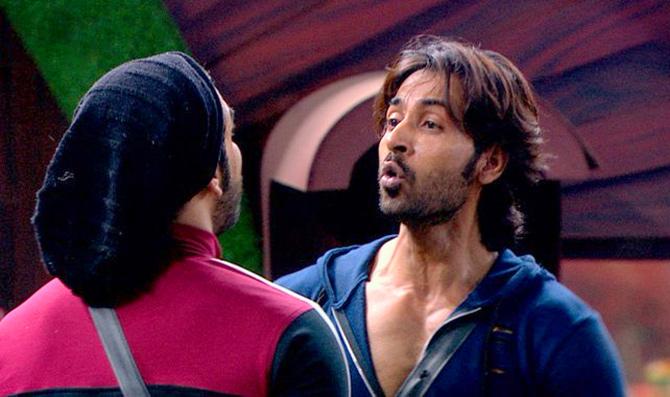 Resuming the task, in the next round, both Mahira and Bhau miss the train as they have each other's bag.
Paras asks them to decide who will enter the train as only one housemate can stand on the platform.
They board the train but the former eventually comes out and sits on the platform.
Paras announces that Rashami was the last one to get off the train and everyone is miffed once again with his decision.
Angry with the sanchalak, Shefali Bagga throws Mahira's bag out. Arhaan and Asim also decide to do the same.
Rashami joins the bandwagon and starts breaking the placards with everyone's name on it.
Arti Singh tells Shefali to play the game for herself and not destroy the bags. They get into a argument and when Asim is about to throw Arti's bag, she tries to snatch it away and in the process, hurts her finger.
Shefali and Sidharth rush to check on her, resulting in a fight between Sid and Asim.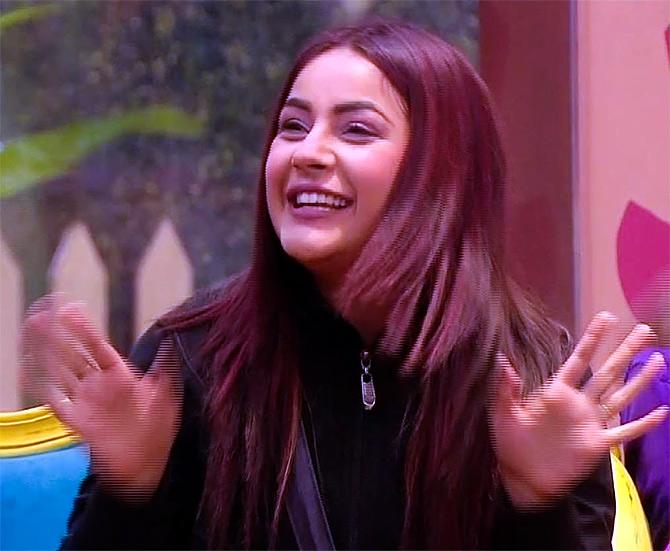 Later, the housemates assemble in the living area and Bigg Boss announces that the captaincy task is canceled as Asim, Arhaan, Rashami and Shefali destroyed the placards and threw the bags. He reprimands Asim for being aggressive with Arti and pulls up Sidharth for pushing Asim.
As a result, Sid is nominated for the next two weeks.
Bigg Boss also reveals that Paras will have to exit the show for time being because of his finger injury.
His name from the nomination is removed and now Rashami, Asim, Himanshi and Shefali are in the danger zone.
Everyone hugs Paras before his exit.
Shehnaaz confesses her love and gives him a tight hug.
---
Namrata Thakker has been covering the entertainment beat for more than seven years and has quite the eye for celebrity fashion. She can be contacted at movies@rediff-inc.com
---