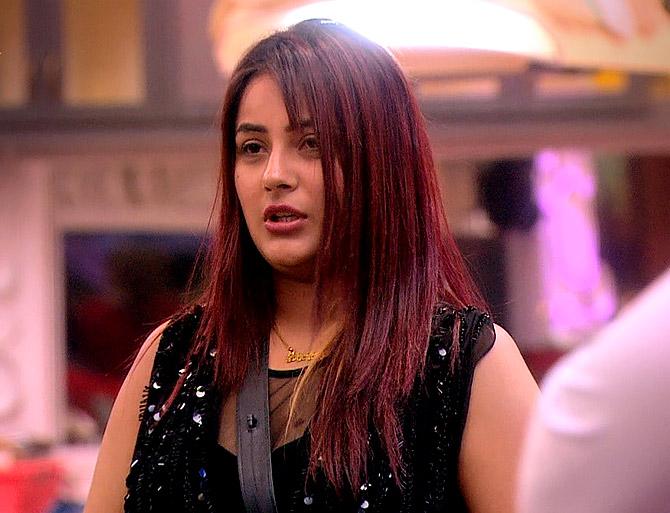 Though Shehnaaz Gill is one of the most popular contestants of Bigg Boss 13, the Punjabi singer is surprisingly not interested in winning the show.
Instead, she wants Sidharth Shukla to take home the coveted trophy.
Monday's episode resumes with Salman Khan celebrating with the housemates by cutting a cake.
While everyone is in the living room talking to Khan, Shehnaaz remains in the garden area and refuses to come inside.
When she finally does, she apologises to Salman for her rude behaviour.
He initially teases her and says he will take her out of the house. But soon Salman declares that no one will get eliminated this week and that the votes will get carried forward to next week.
This means all the contestants will remain nominated.
Before exiting the house, Salman advises Shehnaaz to change her behaviour and act like a grown-up.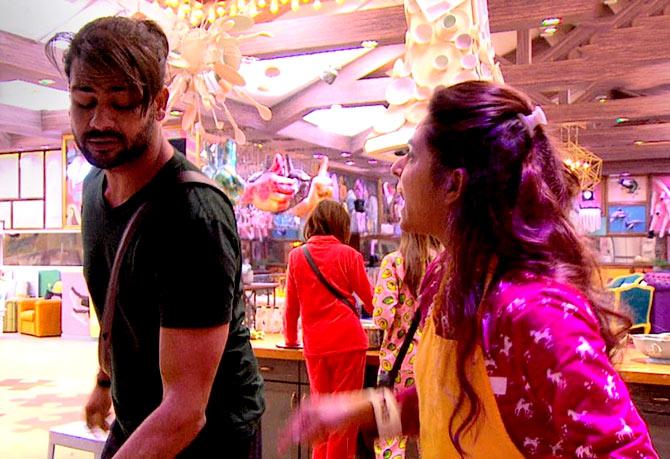 After Khan leaves, everyone heads to bed but Shehnaaz sits in the garden area alone.
At midnight, Shukla tries to convince her to come inside and sleep but she doesn't listen.
The next morning, Rashami Desai and Arti Singh try to have a word with Gill but she doesn't entertain them.
In the kitchen area, Madhurima Tuli also talks to Shehnaaz but she asks her to stay away as well.
A little latter, Shefali Jariwala and Madhurima get into a fight over cleaning dishes.
Madhurima refuses to work and this irks Arti and Shefali.
When Vishal Aditya Singh starts helping Madhurima with the dishes, the latter fights with him as well.
Vishal gets angry and yells at her.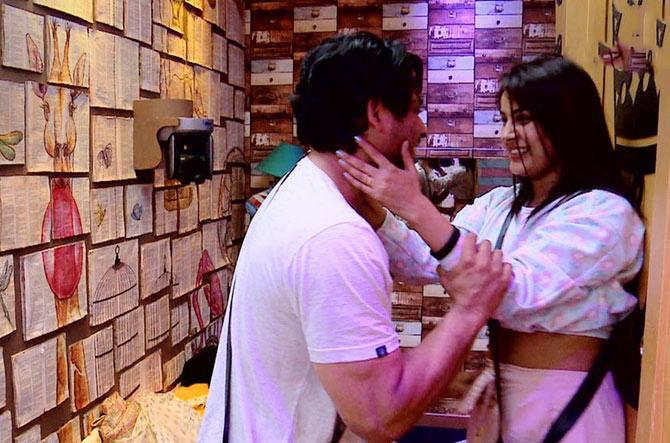 Later in the day, Shehnaaz starts talking to Siddharth. She hugs him tightly and declares her love for him.
She says she doesn't want to win the show and only wants to win Siddharth over.
She also states that she wants him to win the show and that she has never betrayed him in the game.
They patch-up and spend some alone time together in the bedroom area.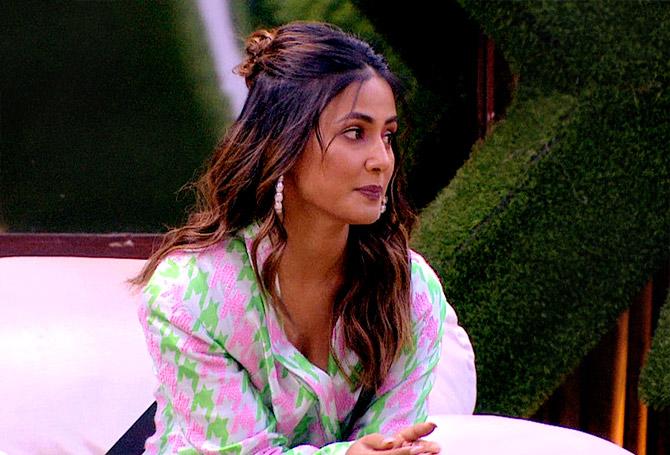 Bigg Boss then announces it's time for the BB Elite Club.
Former Bigg Boss contestant Hina Khan arrives in the house to decide who will become the first member of elite club: Shehnaaz or Asim.
Whoever wins will get an advantage of saving themselves from nomination and they can use this power anytime in the game.
---
Namrata Thakker has been covering the entertainment beat for more than seven years and has quite the eye for celebrity fashion. She can be contacted at movies@rediff-inc.com
---