Beating Shehnaaz Gill, Asim Riaz became the first housemate to enter the Elite Club. He won a special power which will help him in the game going forward.
Tuesday's episode resumes with Hina Khan taking forward the Elite Club task.
Shehnaaz Gill and Asim Riaz have to convince her why they are better than each another and why deserve to be the member of the club.
Hina asks Arti Singh to help to Shehnaaz and Rashami Desai to help Asim.
Siddharth Shukla, Shefali Jariwala, Paras Chhabra and Mahira Sharma support Shehnaaz whereas the rest of the housemates stand up for Asim.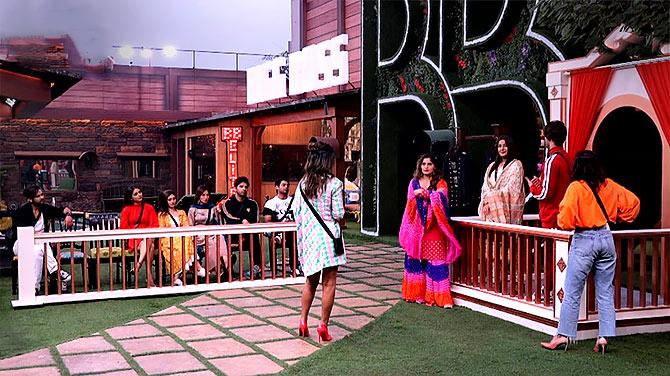 Once the task starts, everyone argues.
Shehnaaz and Vishal Aditya Singh get into a fight as the former had called the latter 'weak' during the last nomination.
Vishal says he will not allow anyone to call him weak in the game because he is not.
Shefali and Asim get into a heated argument and Sidharth sides with the former, claiming that Asim makes relationships in the house for his own benefit only.
Rashami and Sid also during the task but eventually, Desai manages to convince Hina that Asim is better than Shehnaaz.
With that, Asim becomes the first contestant to enter the Elite Club and he gets to enjoy a lot of privileges along with a special power.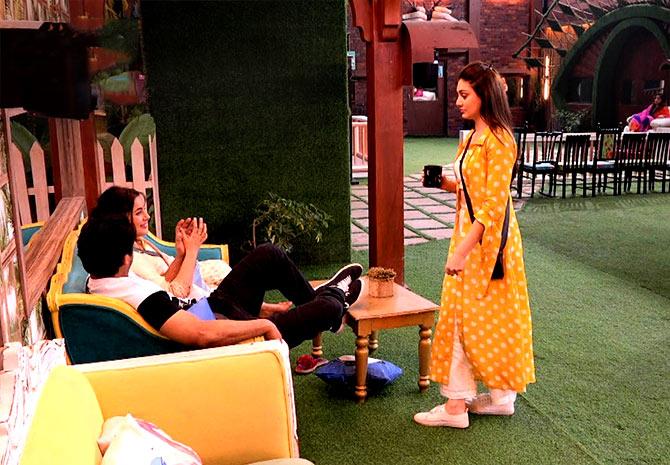 Later, Shehnaaz and Sidharth carry on with their flirty banter.
When Shefali joins the conversation, things turn funny.
To make Gill jealous, Shefali and Sid start teasing her and state that they still have feelings for each other.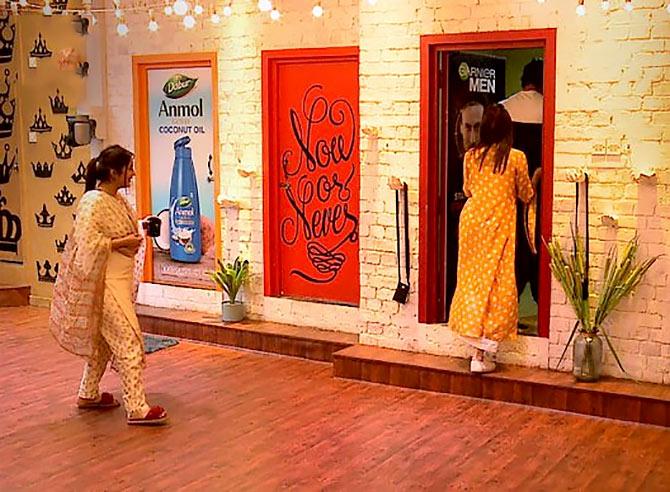 When Shehnaaz asks Shefali to prove that and go into the bathroom with Sid, she does and Shehnaaz gets irritated.
She starts banging on the bathroom door and get them to stop their fake drama.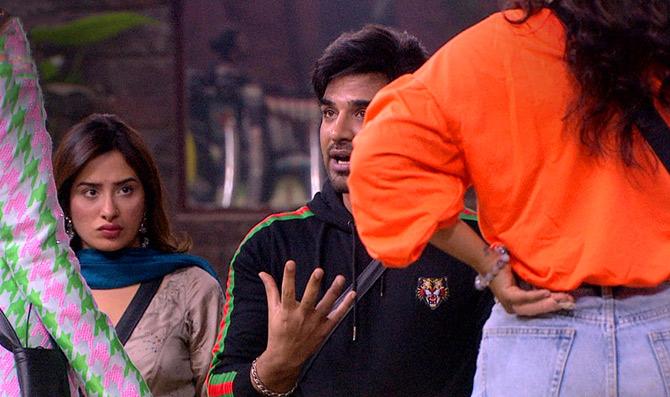 The next morning, when Madhurima is washing dishes, Sidharth gives her some advice.
When Rashami enters, he starts talking to her as well.
Their banter isn't friendly but they don't argue either.
Desai later tells Asim that Sid is trying to talk to her again. He advises Rashami not to entertain him much.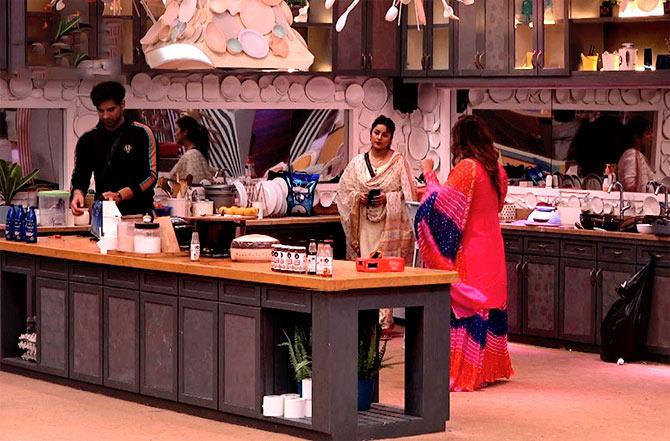 Soon a task is announced and the housemates are divided in two teams.
Rashami, Sid, Asim and Shehnaaz are in one team while Paras, Mahira, Vishal and Madhurima are in the other.
Arti and Shefali are the judges.
The teams have to make an ad with a twist.
While both ads are funny, Arti and Shefali declare Mahira's team as the winner.
This clearly upsets Sidharth and he ends up being rude to Arti and Shefali.
The winning team's Vishal and Paras go to BB supermarket and get 10 minutes to shop.
---
Namrata Thakker has been covering the entertainment beat for more than seven years and has quite the eye for celebrity fashion. She can be contacted at movies@rediff-inc.com
---