Just what are Ranbir and Alia doing?
Since the time Brahmastra, starring Ranbir Kapoor and Alia Bhatt, was announced, everyone's curious to know more.
Initially titled Dragon, the superhero film is directed by Ayan Mukerji, Ranbir's BFF.
The shooting is on, and going by the pictures posted on Instagram, AB&RK seem to be having a great time.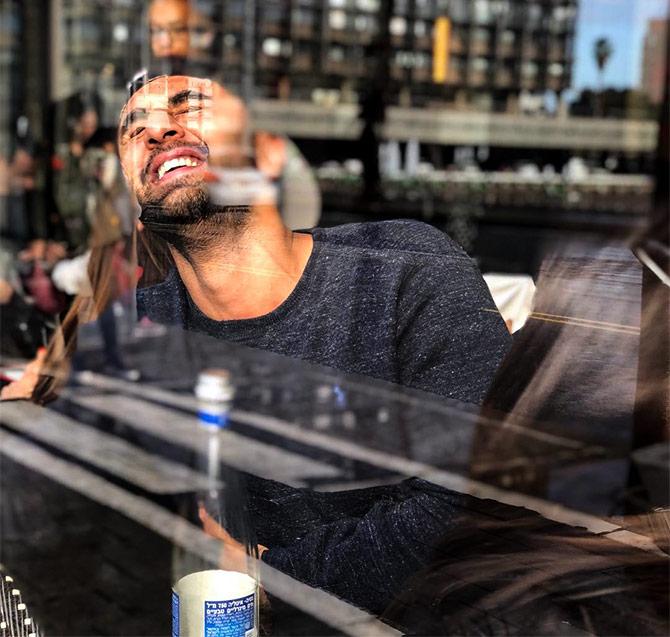 Hussain Dalal, who wrote the dialogues for Ayan-Ranbir's earlier film Yeh Jawaani Hai Deewani, shares this picture and writes, 'Introducing the best moment stealer on the market. Yeh ladka bohot achhe photo kheechta hai'.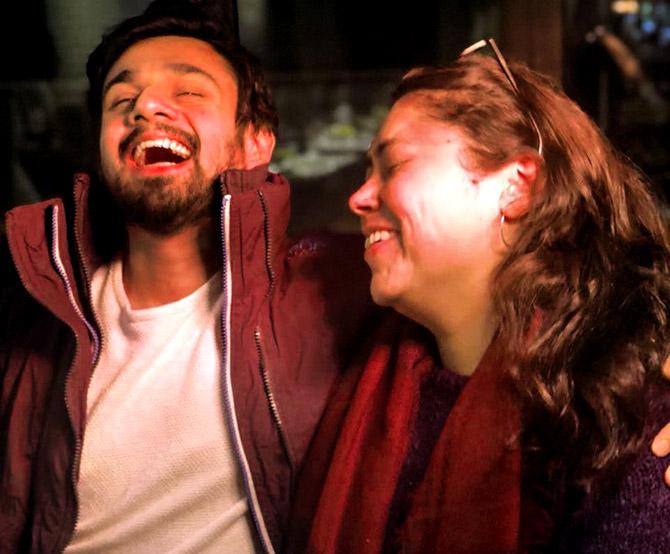 RK captures Hussain with production designer Amrita Mahal.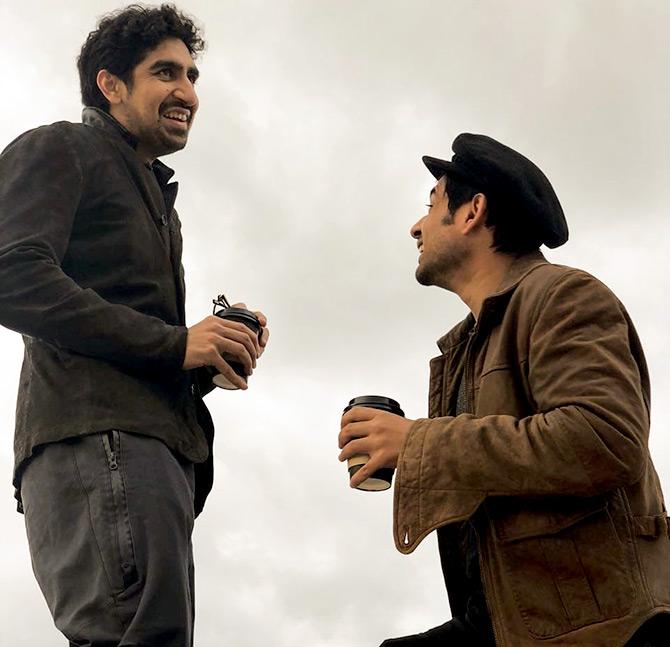 'Baba aur main. As usual clicked by #ranbirkapoor #ranbir #nofilter #brahmastra #apnaba #telaviv #prepwaalidaayi #aaokhele #jokes,' Hussain informs.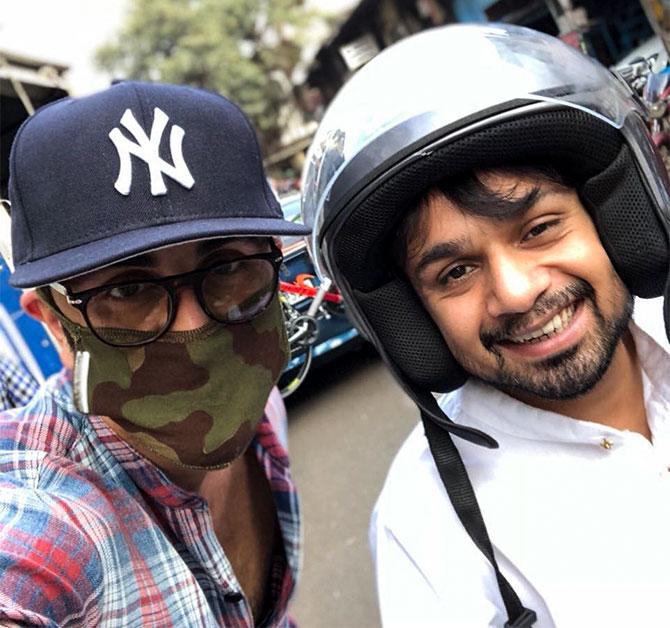 'Ranbir and I sneaking around on a bike in the streets of bhendi bazaar, Mumbai ! Photo courtesy #ranbirkapoor #ranbir #ranbir #selfie.'
Alia and Ayan's Eternal Sunshine Of The Spotless Mind moment.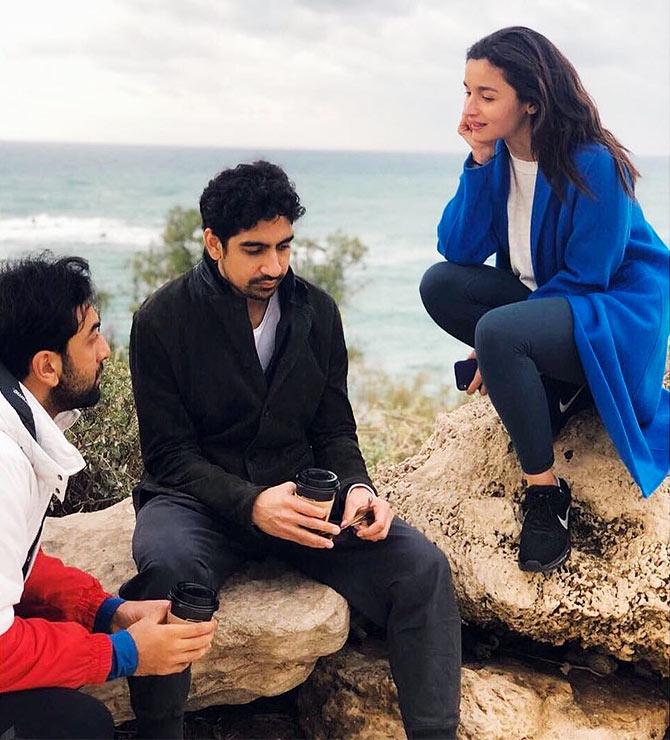 The prep vibes.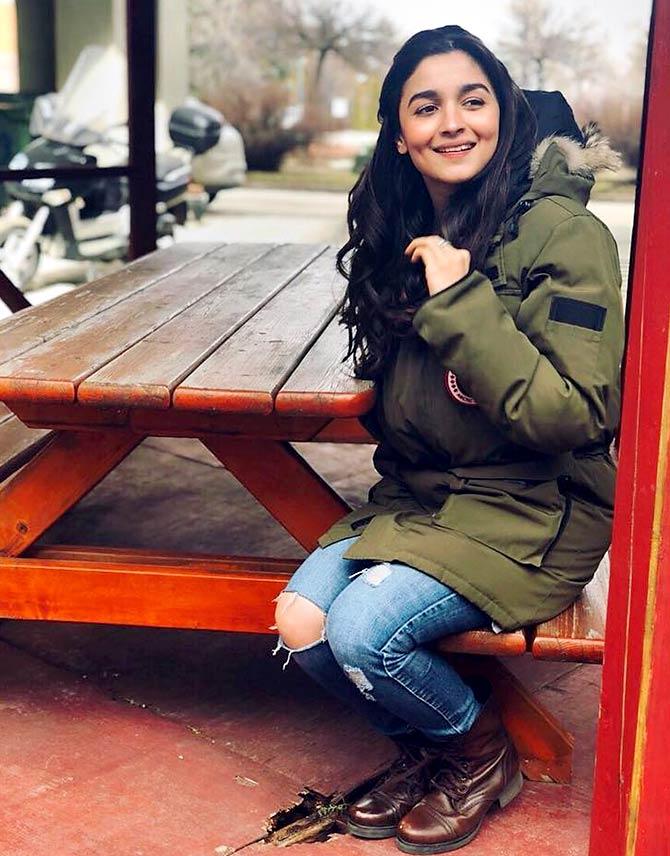 'In the maze of her own imagination' in Sofia, Bulgaria, where they had gone for a recce.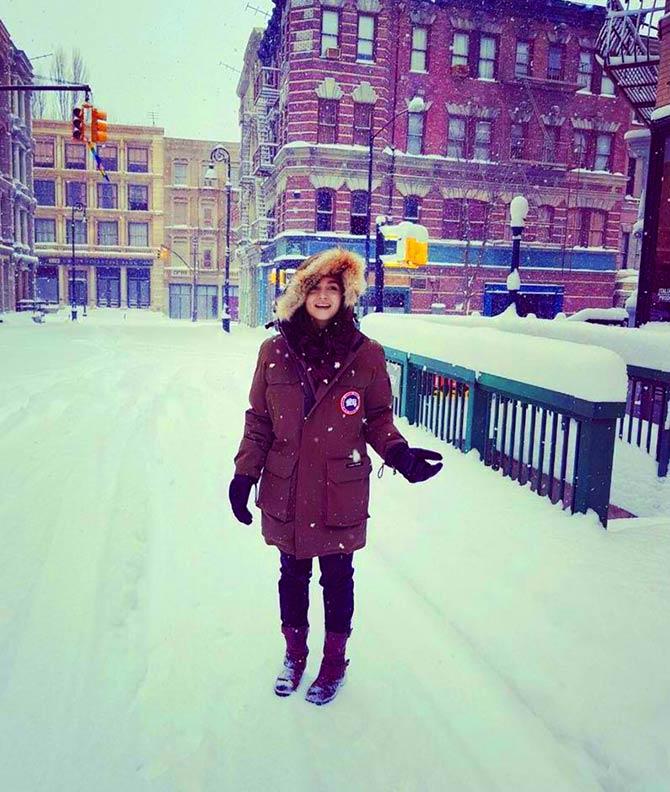 'Snow so white', Alia writes.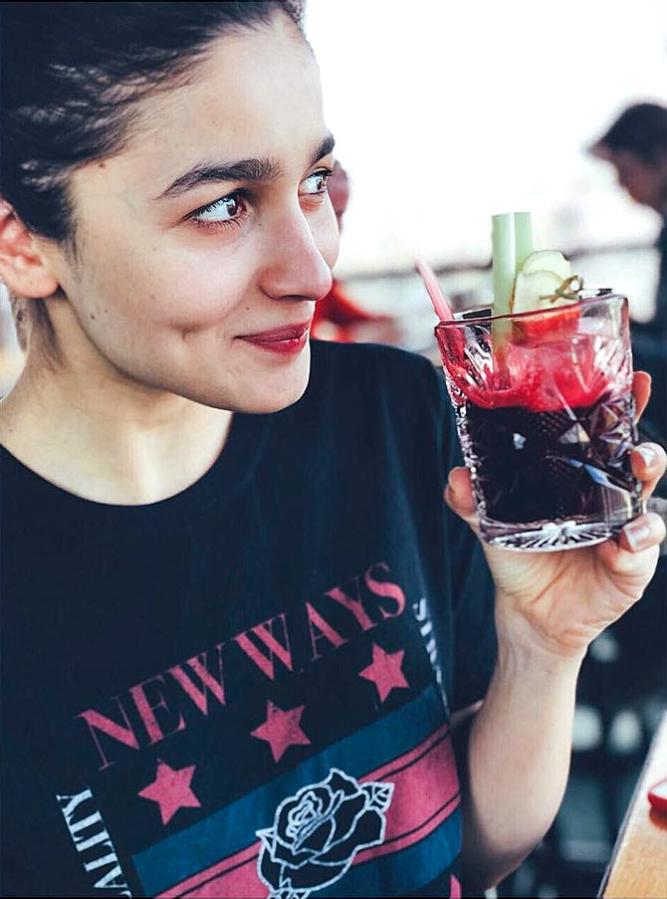 Sipping some beet juice.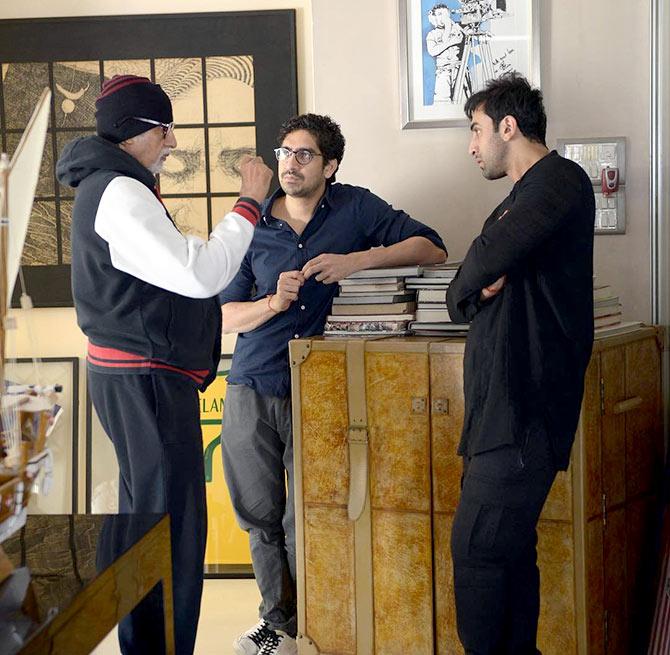 Amitabh Bachchan shares this picture and writes, 'Ranbir Kapoor, Ayan and yours truly at look test for BRAHMASTRA .. cool .. shoot starts next month .. with Alia too .. a joy to be with this incredible young generation.'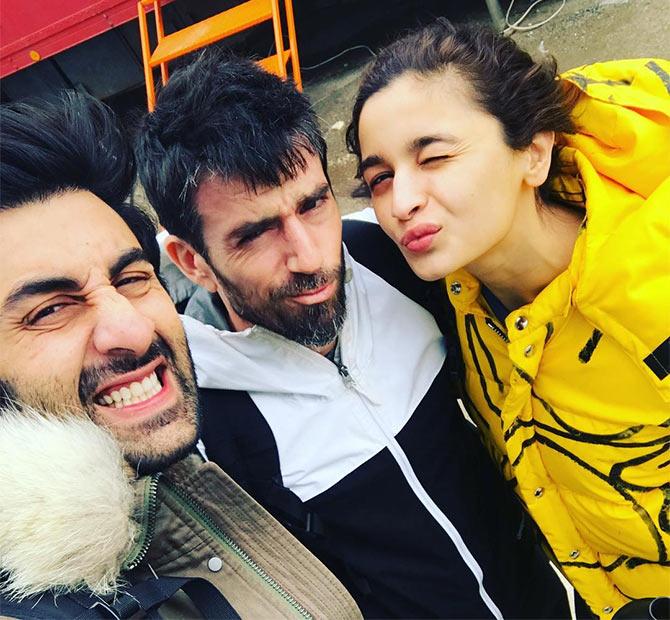 Ido Portal -- pioneer of the fitness trend Movement Culture -- has something to say about the two leads: 'Harddd working, dedicated, talented people. So much heart in these two - it's an honor to call you friends and students guys. #brahmastra #aliabhatt #ranbirkapoor #movementculture #idoportal'.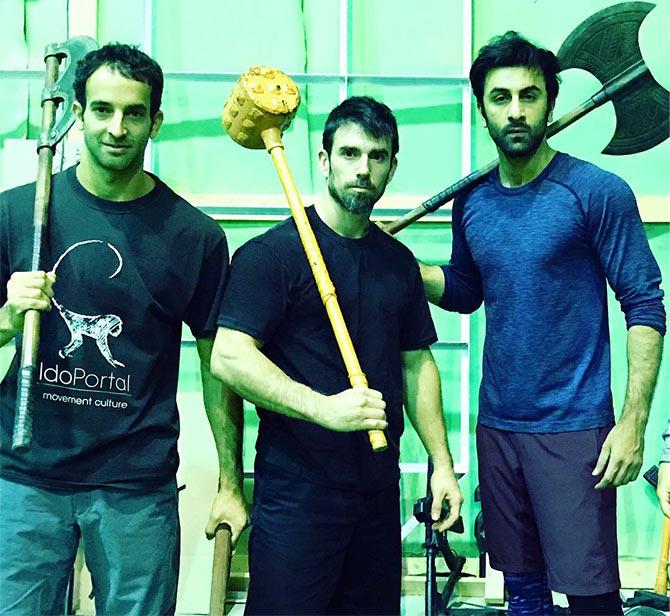 Choose your weapon!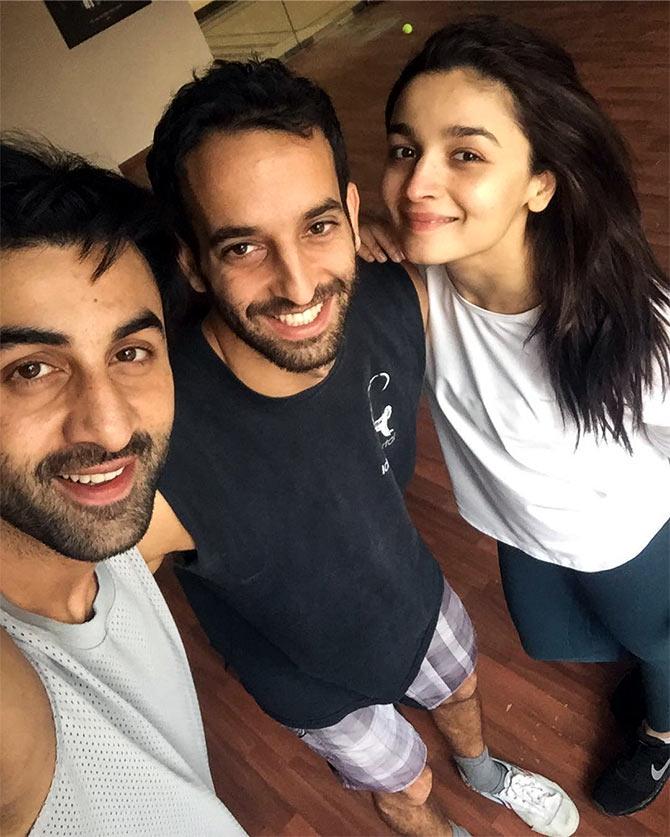 Jonathan Fletcher, one of Ido's students, shares this picture and writes, 'Training with Ranbir Kapoor and Aliaa Bhatt in preparation for the biggest Bollywood movie ever! I would never Imagine all the hard work these guys are going through, and I am sure this movie will hit the screens like the sun hits the (earth).'
'Huge shoutout and thanks goes out to my teacher, mentor, friend, @portal.ido for sending me numerous times to India to teach these amazing people, who have become good friends and will always be in my heart. This photo is after a very special movement training session in Sofia. Photo taken by the long arm man -Ranbir Kapoor.'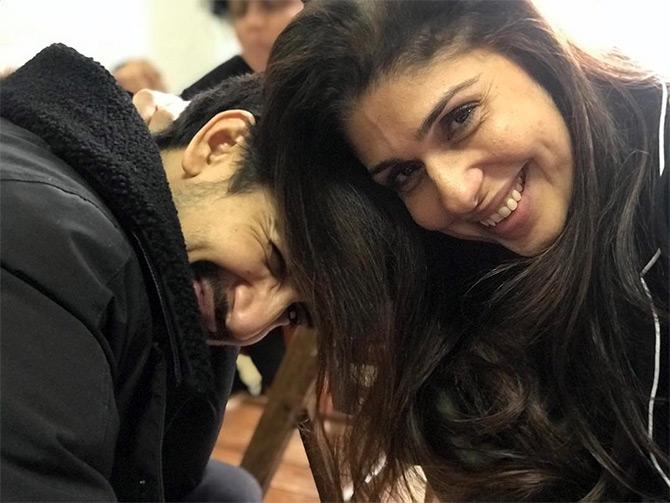 Day One of the film.
'Day 1 #brahmastra with our visionary director #ayanmukerji #ranbirkapoor @dharmamovies #nofilter #happyday,' writes stylist Anaita Shroff Adajania.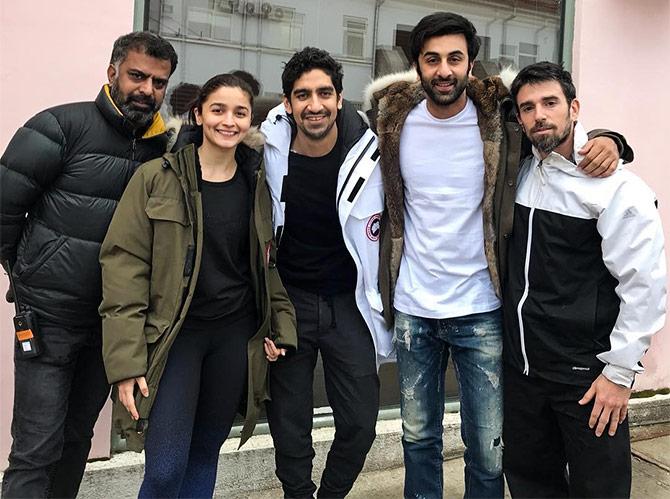 The team together.
Photographs: Hussain Dalal, Alia Bhatt, Amitabh Bachchan, Ido Portal, Jonathan Fletcher, Dharma Movies, Anaita Shroff Adajania/Instagram