Are you ready for Avengers: Endgame?
Avengers: Endgame saw a grand premiere in Los Angeles, and its huge cast made sure to walk the glamorous red carpet.
Social media has gone on overdrive, speculating what the last movie will bring, while the international media -- the lucky ones who have watched the film! -- can't stop raving about it.
From 'emotional' to 'epic', the reactions are dramatically positive.
A look at the premiere pictures: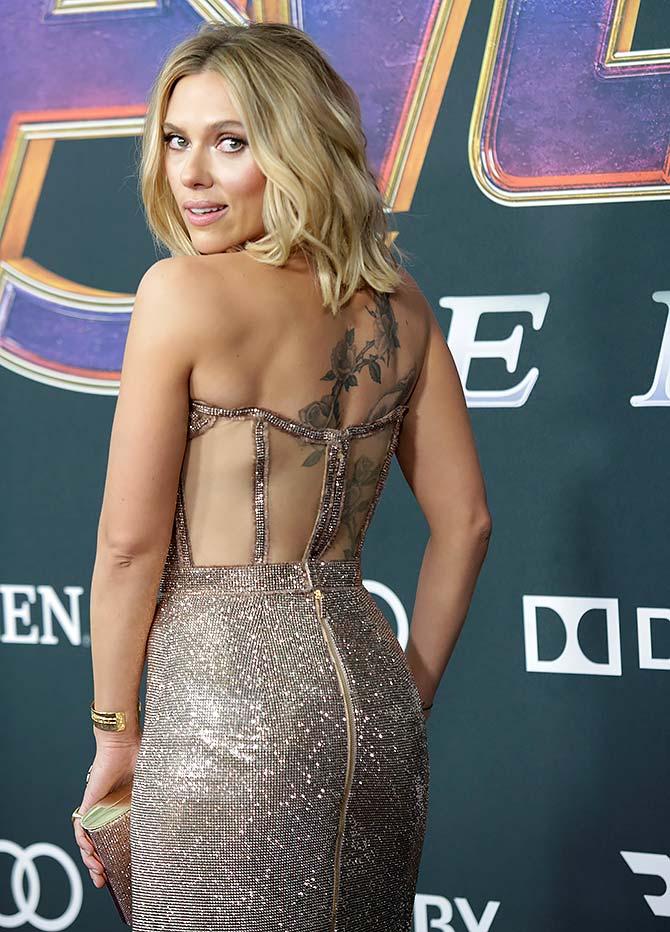 Scarlett Johansson brings sexy back at the premiere.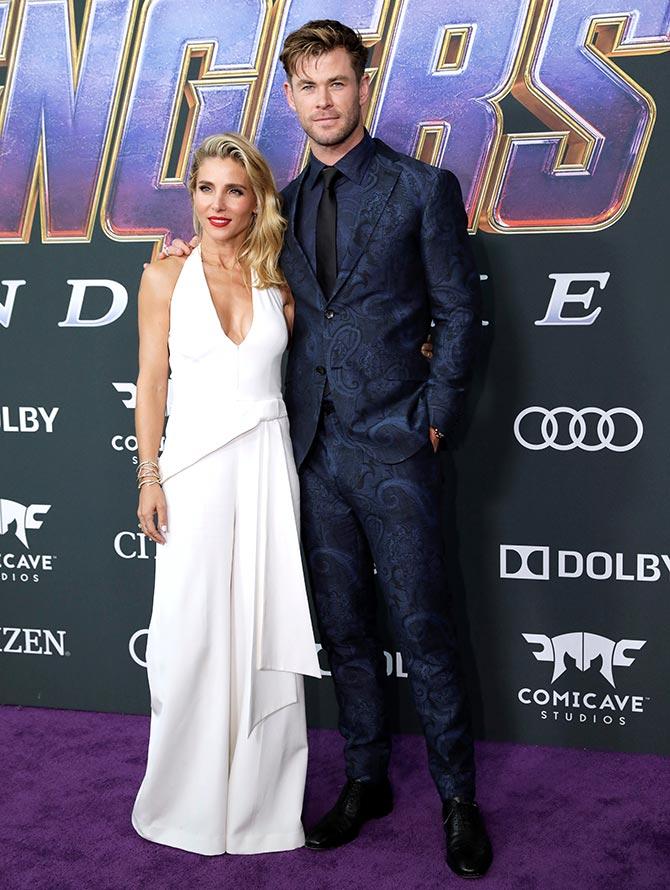 Chris Hemsworth makes a gorgeous picture with wife Elsa Pataky.
Did you know their daughter is named India?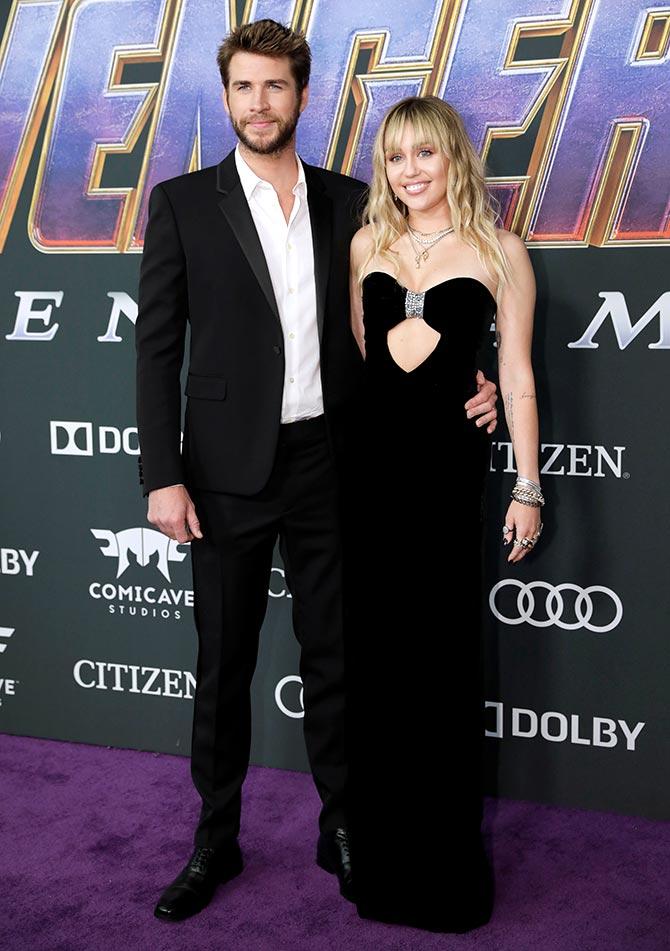 Liam Hemsworth arrives to support big brother Chris. He's seen with his wife Miley Cyrus.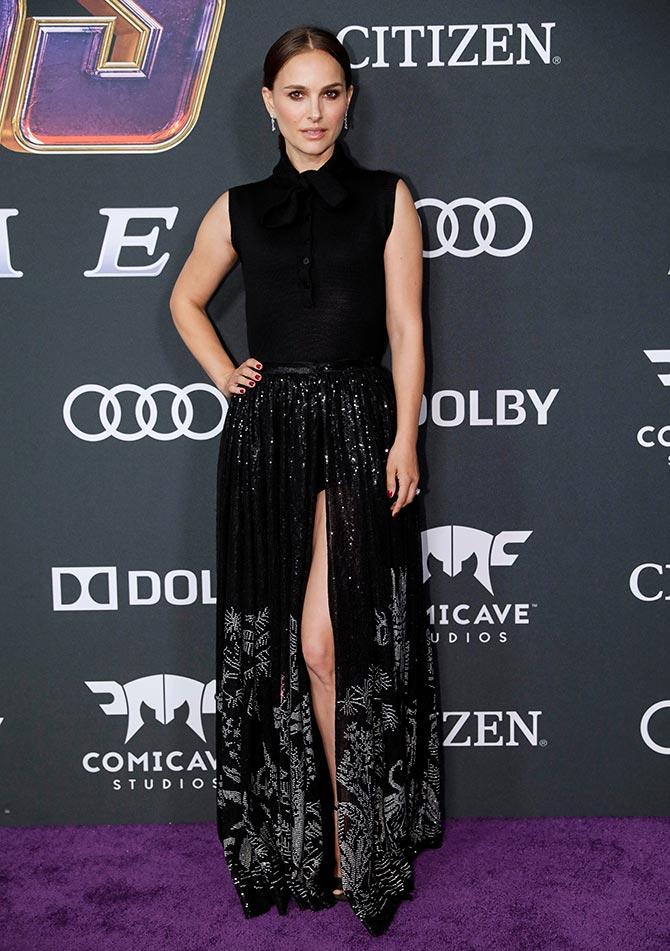 Will Thor's Jane be a part of Endgame?
Did Natalie Portman's arrival at the premiere just reveal a spoiler?!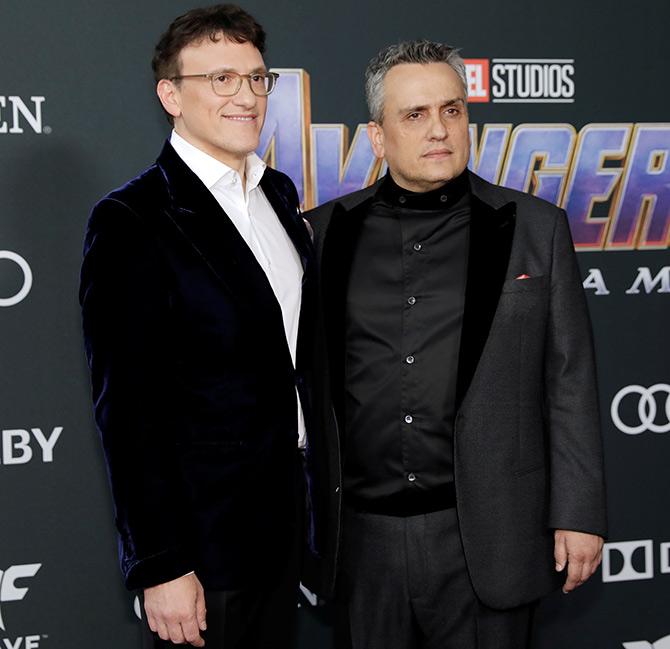 Anthony and Joe Russo, who have directed the grand finale, take a step back to admire their creation.
Joe recently visited India to promote the film, and said he wanted to pick Bollywood stars to play Indian superheroes!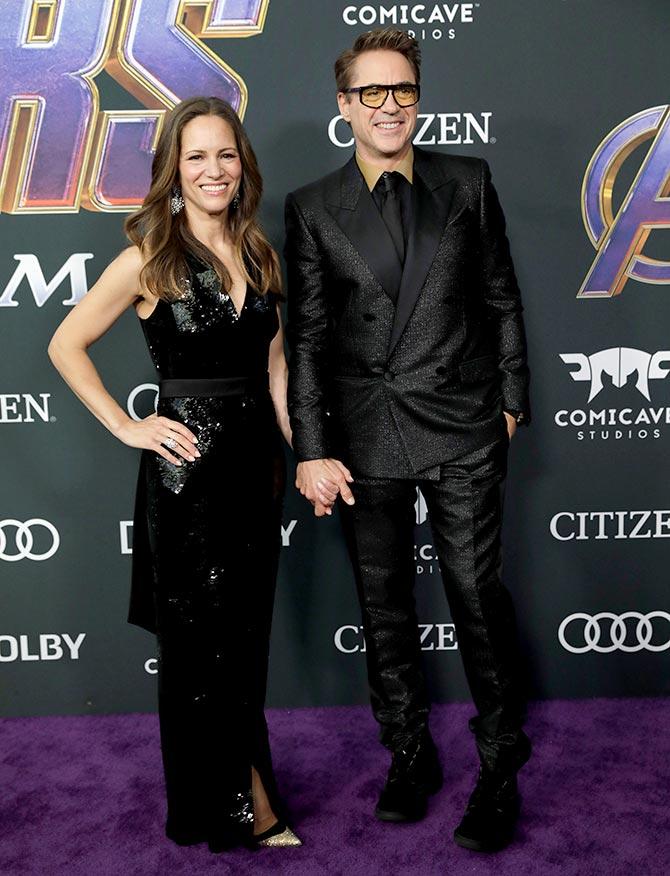 Robert Downey Jr and his wife Susan made a grand entry at the premiere.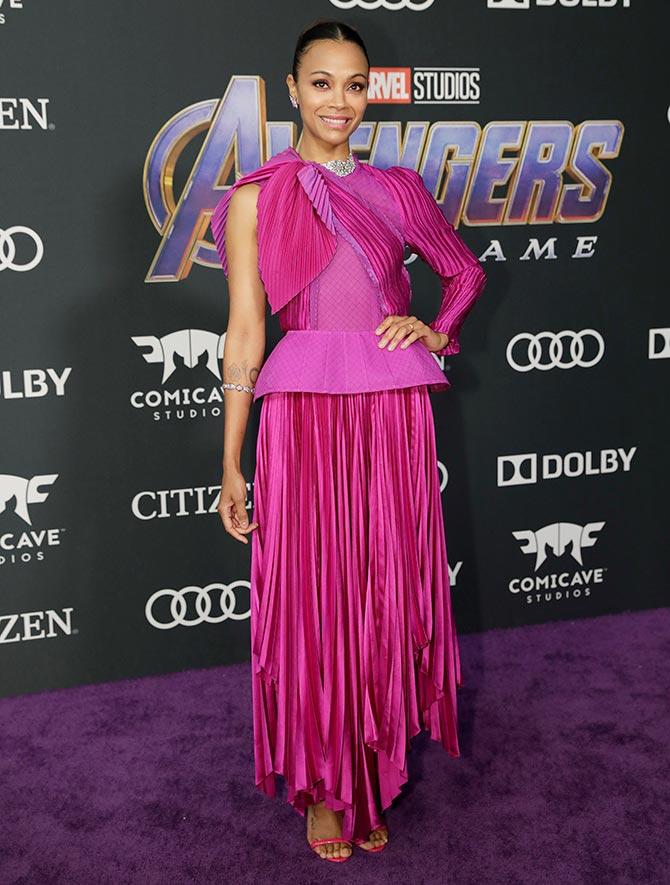 Will Zoe Saldana's Gamora make a comeback to Endgame?
Josh Brolin's Thanos is one of the best villains in the superhero movies. The Russo brothers will agree.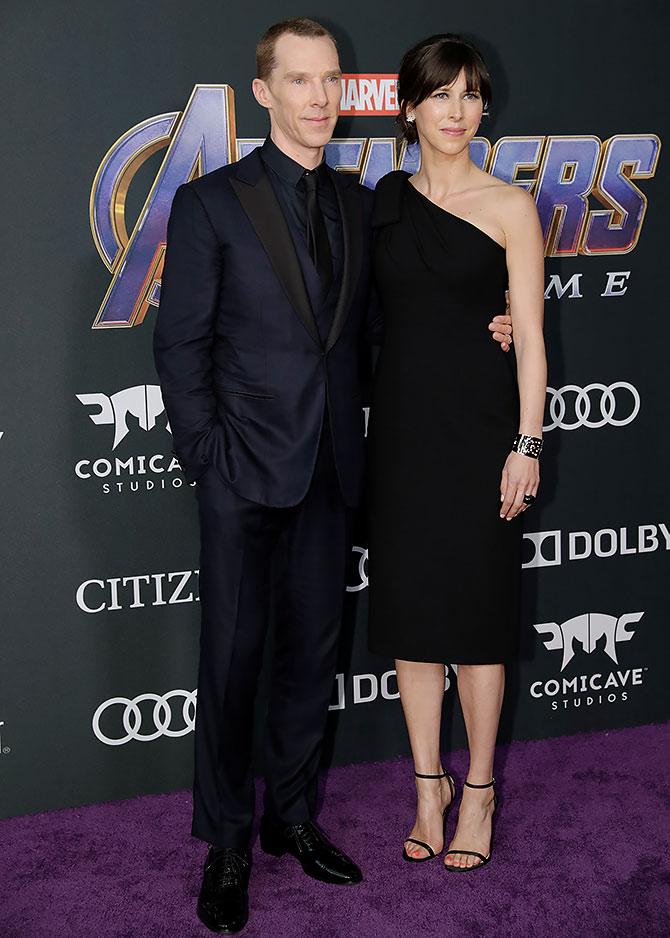 Benedict Cumberbatch doesn't look Strange at all as he takes his place with the missus Sophie Hunter.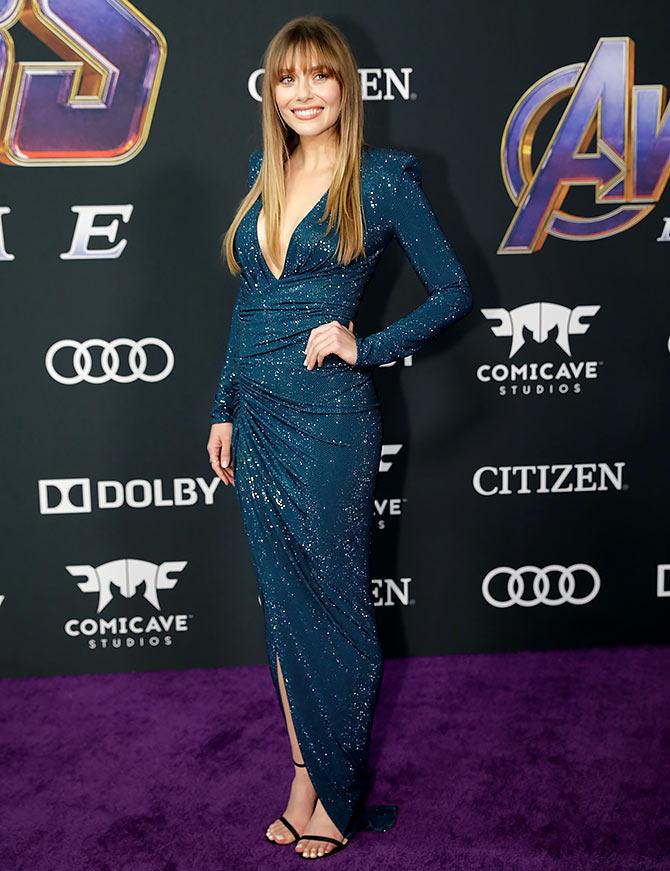 Elizabeth Olsen picks blue for the big day, resting her Scarlet Witch!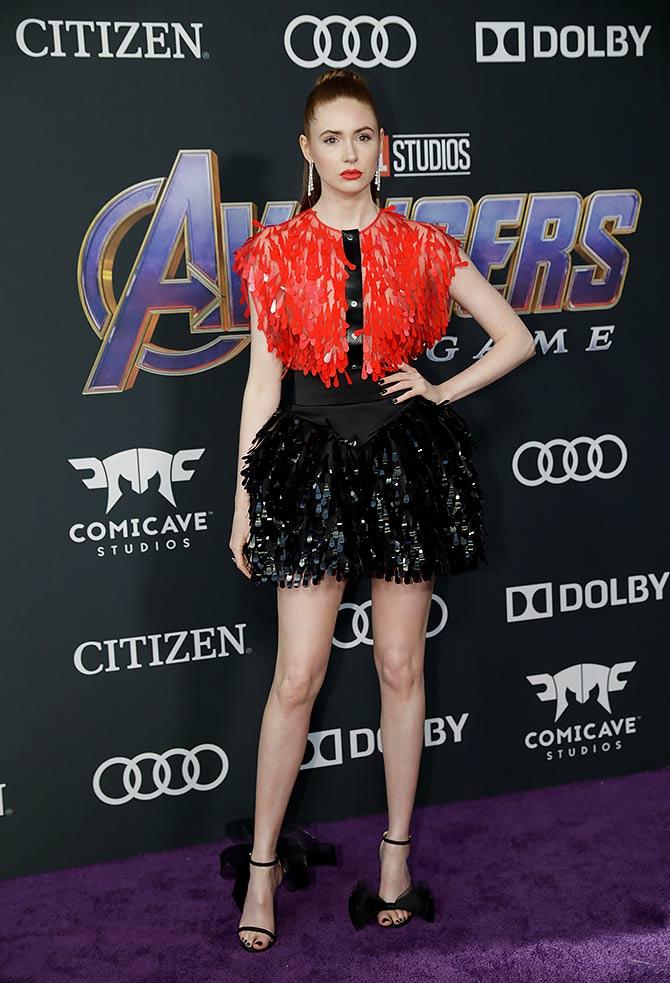 Karen Gillan, who plays Nebula, feels Endgame is the 'best superhero movie' of all time.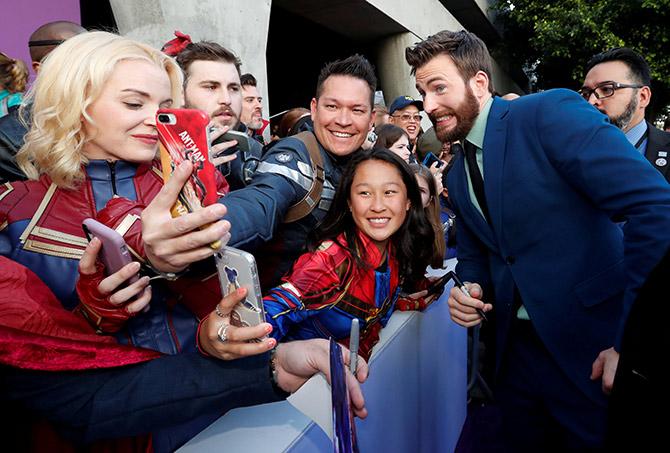 Fans can't get enough of Captain America Chris Evans.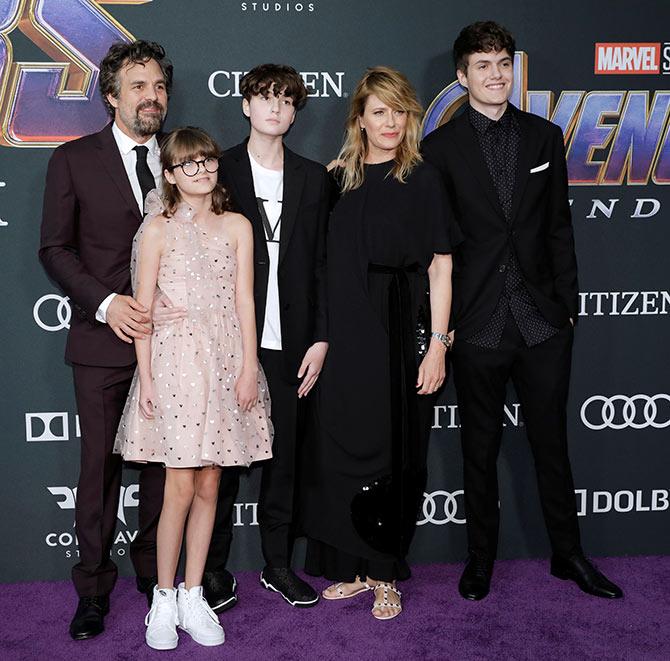 Mark Ruffalo brings his family along.
The actor who plays the Hulk said he had been given a 'dummy script' so that he could not reveal any spoilers!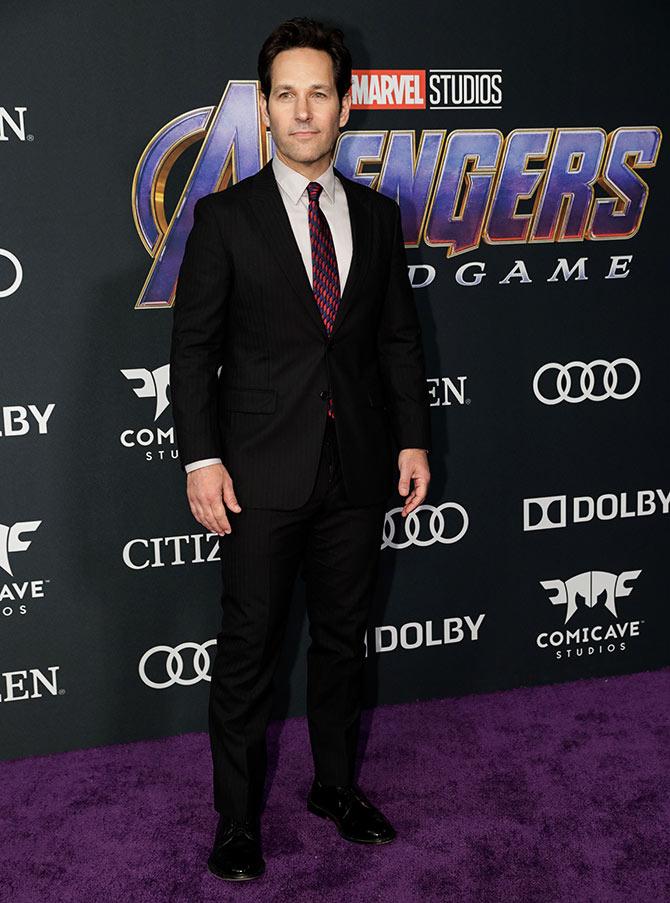 Paul Rudd, who plays Ant Man, stands tall at the premiere.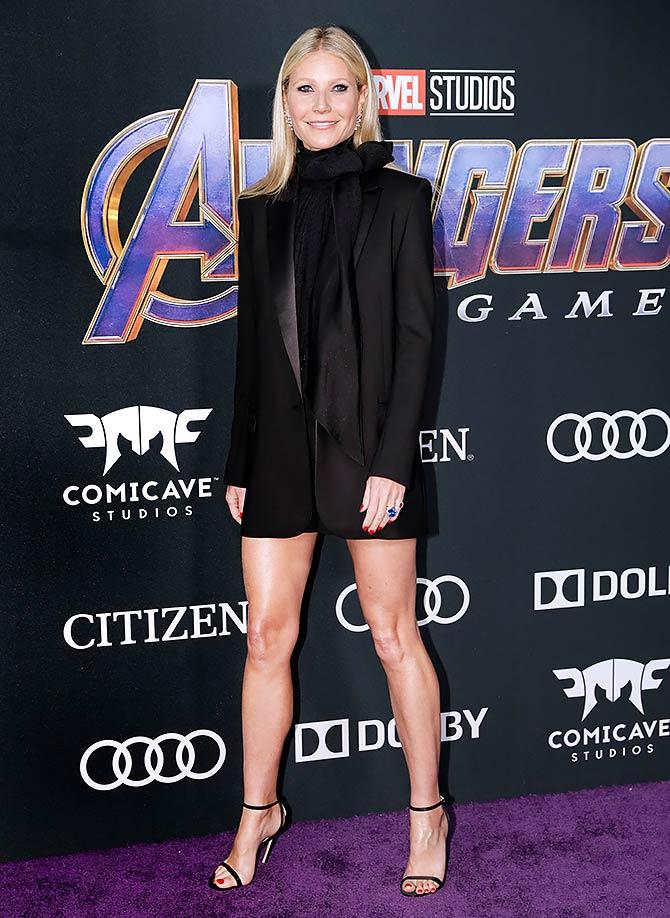 Gwyneth Paltrow shows off her perfect pins.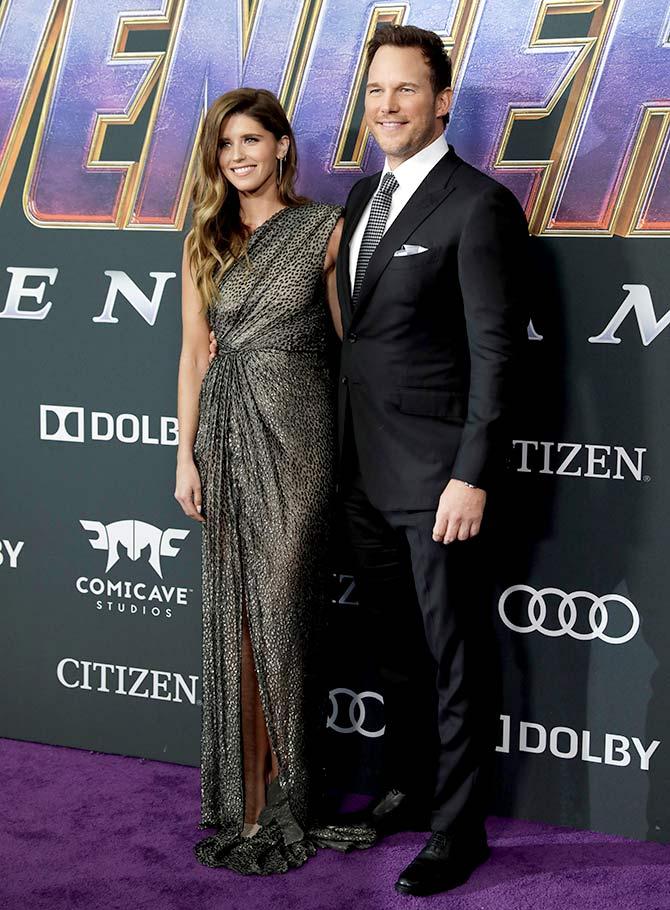 Chris Pratt and his finacee Katherine Schwarzenegger made their red carpet debut at the premiere.
Incidentally, we could see Star Lord in a movie with Priyanka Chopra!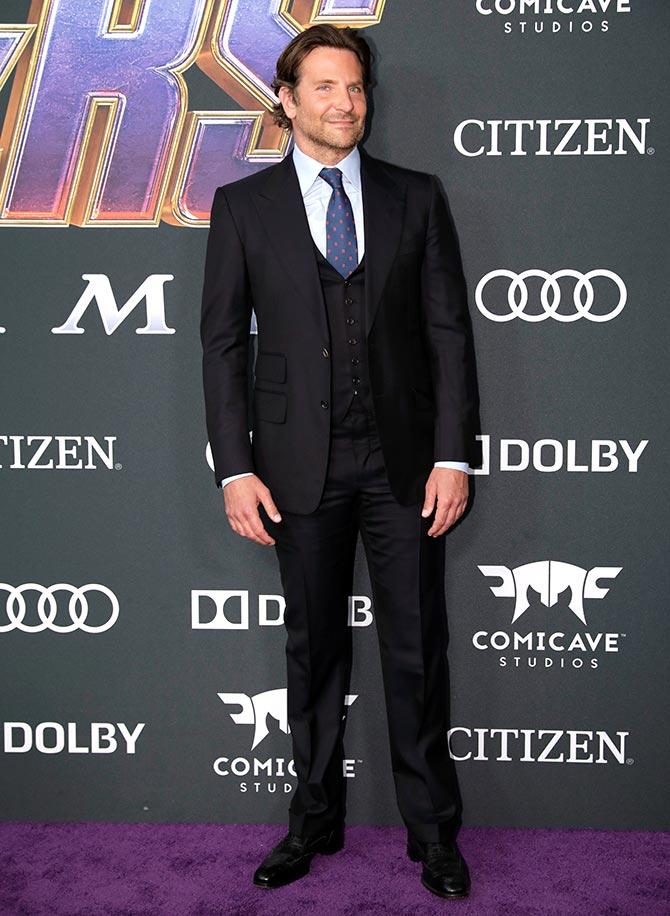 Bradley Cooper steps out to watch the movie.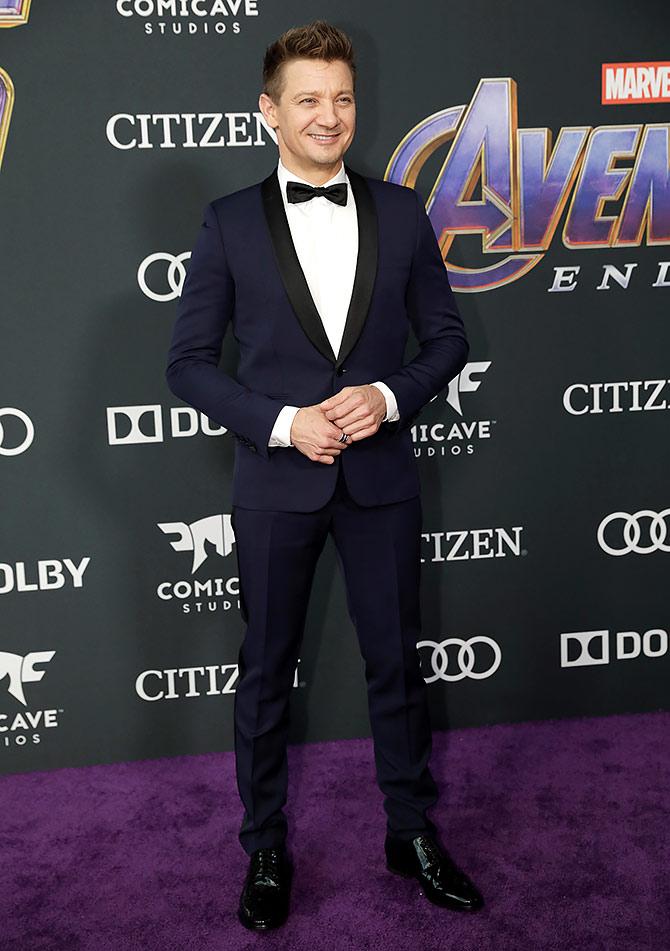 Hawk Eye Jeremy Renner at the premiere.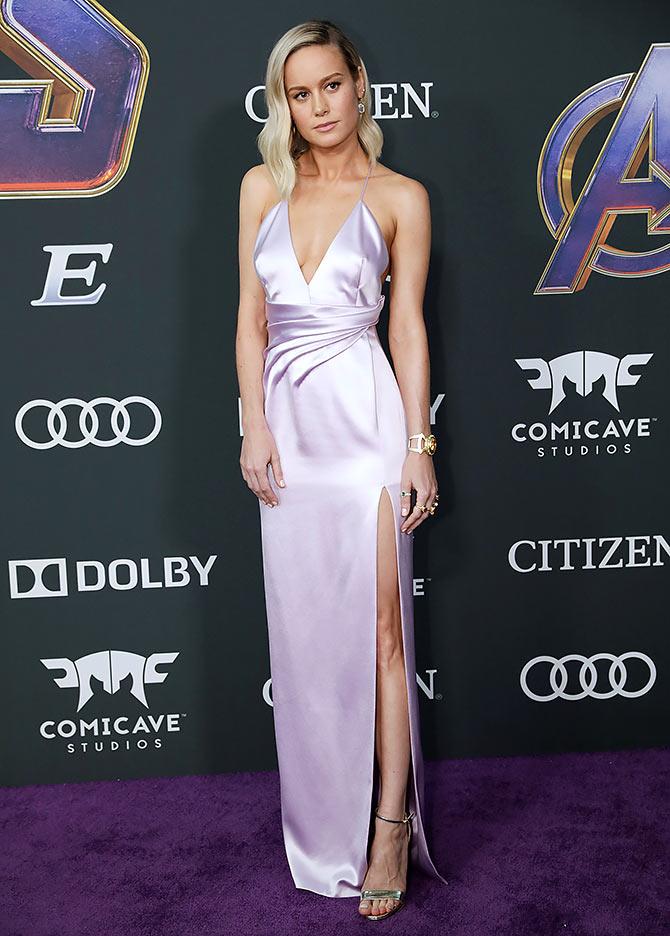 Will Brie Larson's Captain Marvel save the day?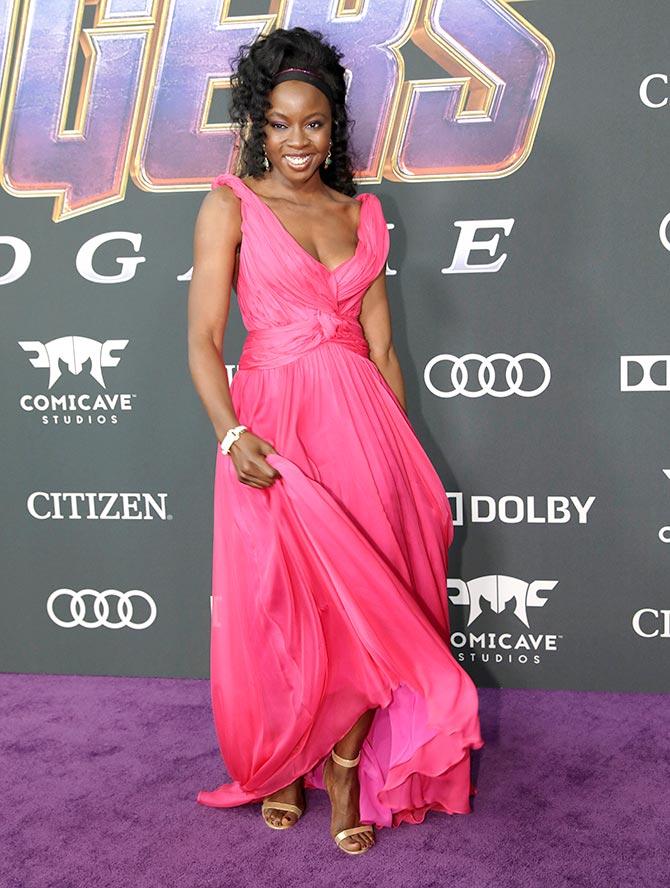 Danai Gurira steps out of the kingdom of Wakanda to attend the Endgame premiere.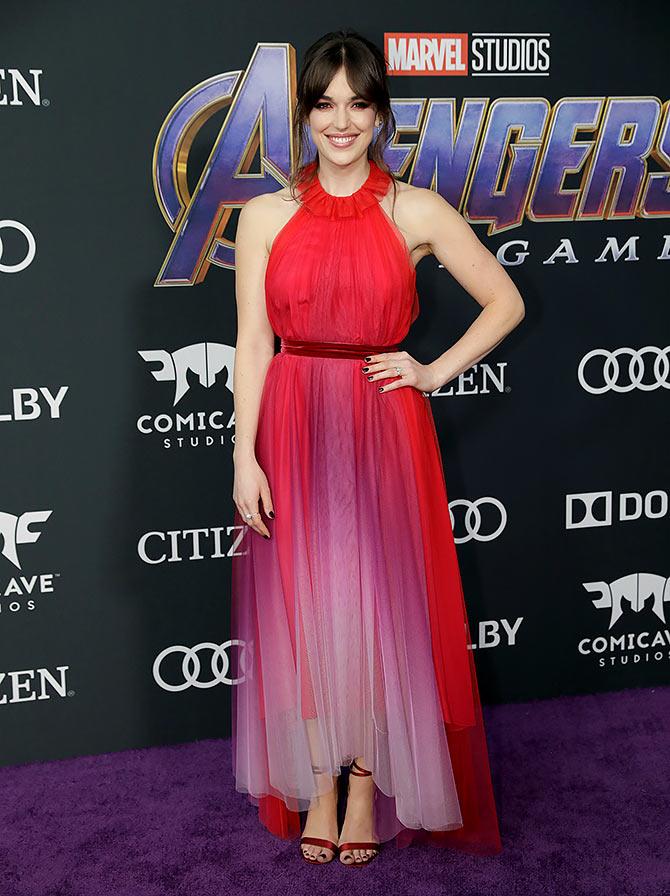 It was a proud moment for Agents of SHIELD actress Elizabeth Henstridge as she announced her engagement to long-time boyfriend Zachary Burr Abel at the premiere by showing off her diamond ring.