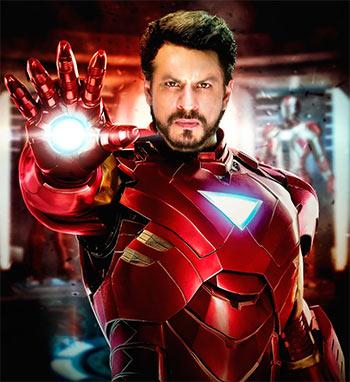 What if we made The Avengers here in India?
I know, the honest answer is it'd pay a lot more attention to backstory -- about parents dying and destroyed worlds and exiles from home -- and when not being melodramatic it'd feature Black Widow and Hawkeye singing ballads out in space. But forget all the scorn, we're just playing a fantasy what-if casting game.
And thus, before Joss Whedon's The Avengers: Age Of Ultron opens in India on April 24, here are my picks for a big budget Bollywood version of the superhero multistarrer:


Tony Stark: Shah Rukh Khan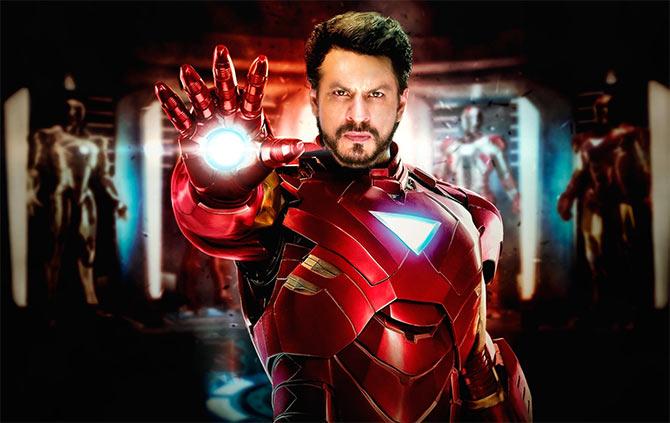 'Genius. Billionaire. Playboy. Philanthropist.'
Those are the four words Tony Stark uses to describe himself when he's not Iron Man, and if there's one thing this cocky superhero possesses more than smarts, it's ego.

Shah Rukh is a natural fit for the part -- from the irreverent braggadocio right down to the goatee.


The Hulk: Aamir Khan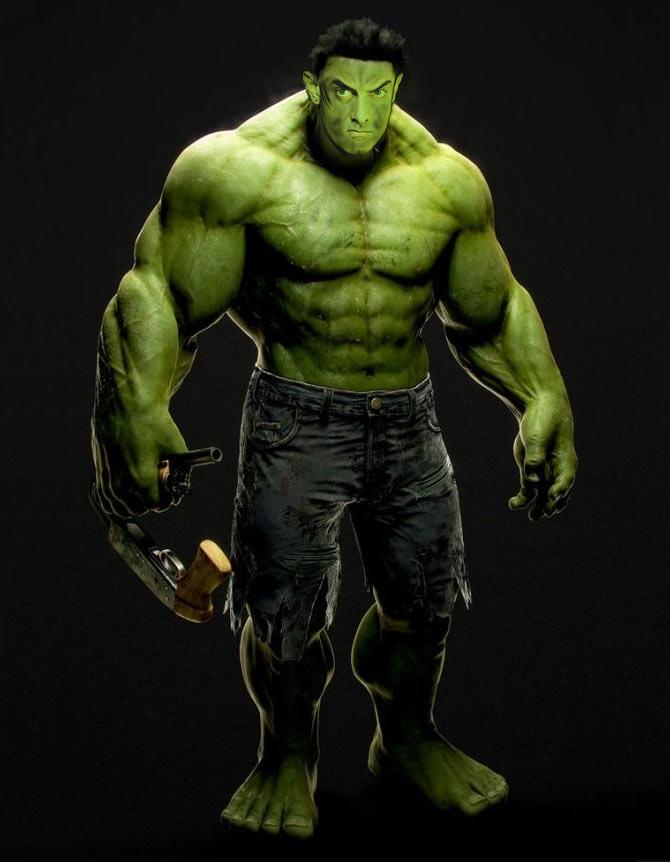 The thing about Aamir Khan is that, despite the existence of photorealistic computer graphics, he is the kind of actor who will make the film's shoot stretch over two years as he first bulks up to play The Hulk and then goes lean to play Bruce Banner.

Also, like The Hulk's tagline and as Khan has proved in films like Ghajini, we 'won't like him when he's angry.'


Thor: Hrithik Roshan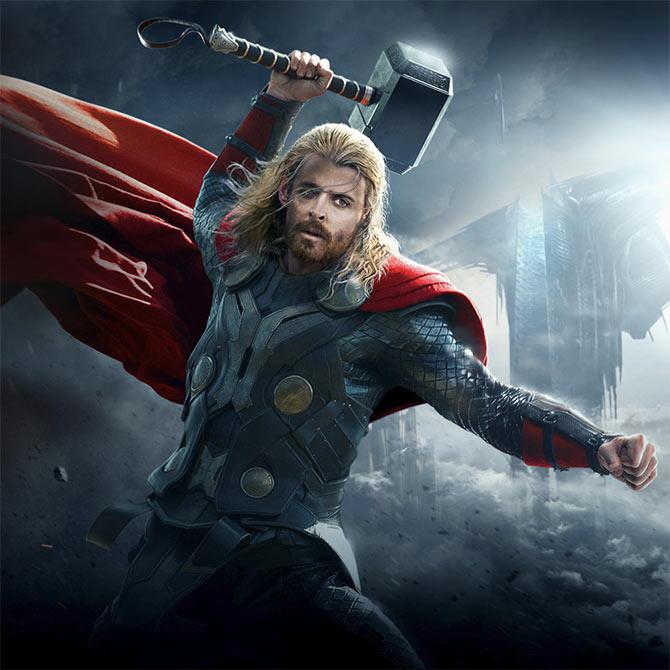 Roshan, the only actor among the bunch to have played a superhero before, has been called Greek God so often the epithet could be part of his resume.

Thor, as the Norse god of Thunder, might not be Greek but he's as close as we have. Plus, Roshan would look good with a finely cropped beard.
Hammertime, Hrithik.


Nick Fury: Irrfan Khan
It'll take a Khan with serious credentials to keep those two MegaKhans in check, and who better than the actor who can summon up gravitas and duplicity with the twitch of an eye?

Irrfan Khan has the rockstar swagger Fury needs, will totally score big with an eyepatch, and, most crucially, he always looks like he knows more than the rest of us.


Black Widow: Priyanka Chopra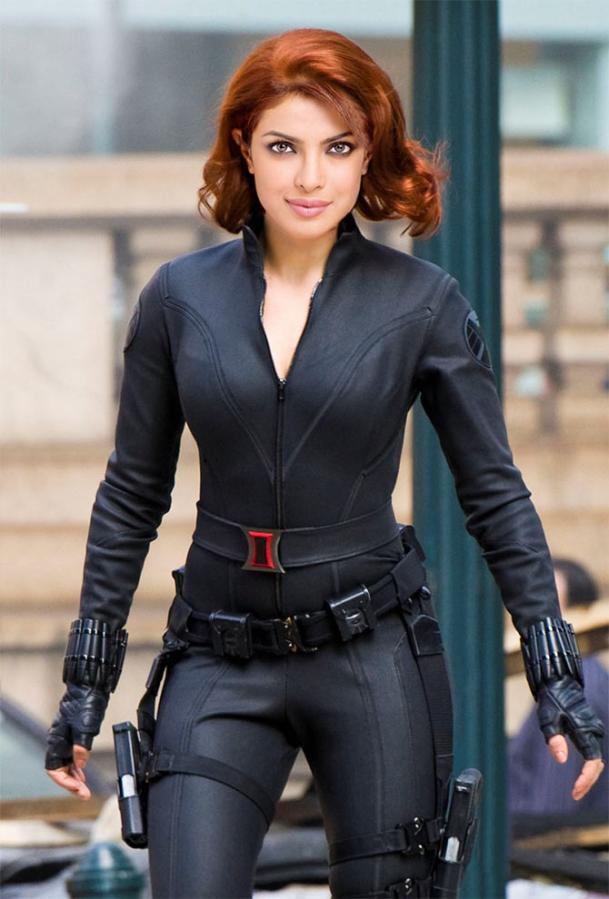 As the primary female Avenger in the Marvel Cinematic Universe, Black Widow has to kick ass while dropping our jaws, a no-nonsense spy who plays the men around her when she likes.
Chopra, who filled out a catsuit remarkably well in the first Don film, would be the ideal wildcat for the job.
Plus, she's exotic enough to stun as a redhead.


Captain America: Siddharth Malhotra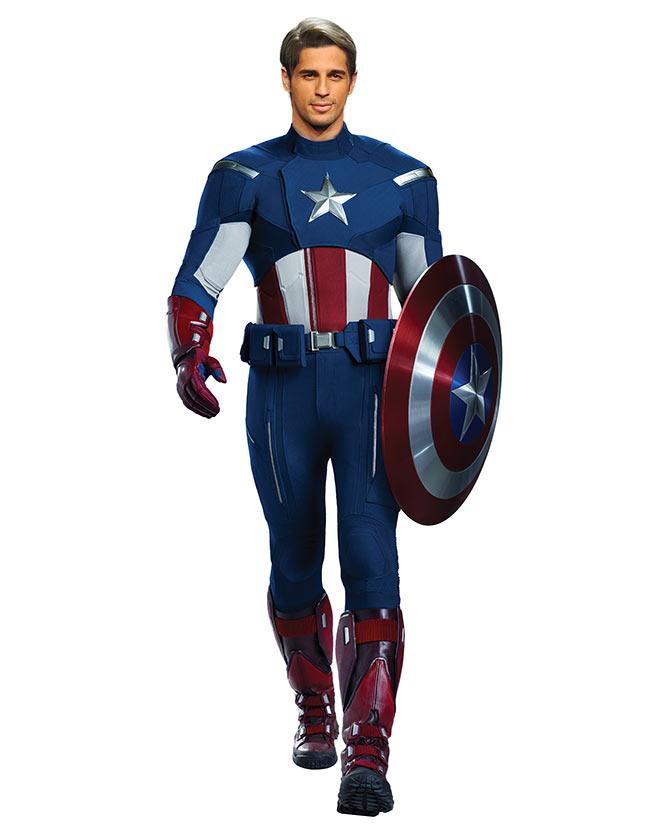 The thing about Cap is that he's a young, strong-jawed clean cut hero, a classically attractive protagonist who stands cluelessly in a new world.

It's the kind of role tailor-made for the almost boringly handsome Malhotra, who's just the right age and type to get bossed around by Shah Rukh -- and yet a guy who can look at home wearing big-boy pants and taking control.


Hawkeye: Shahid Kapoor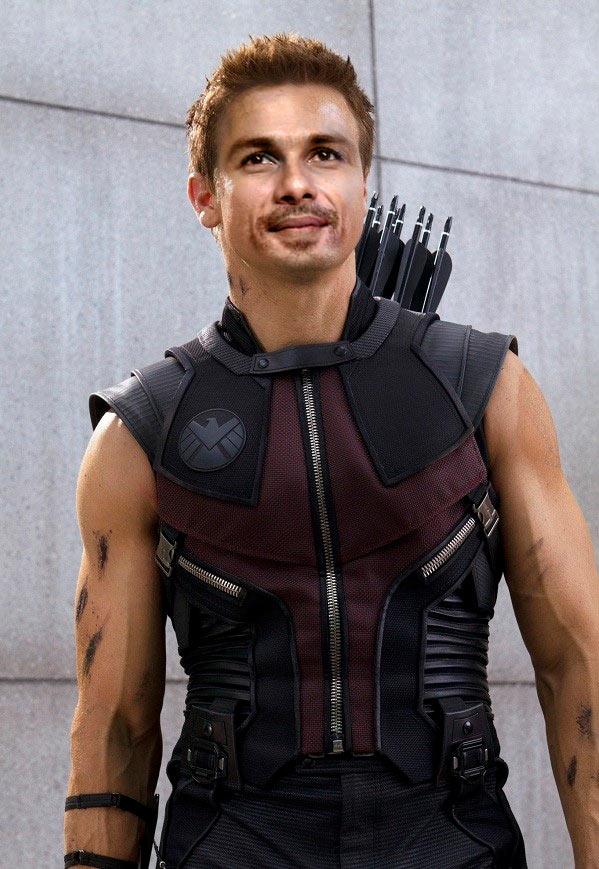 A surly guy who takes a backseat to his flamboyant seniors, Hawkeye is a good fit for Kapoor.

An ace marksman who doesn't talk too much sounds ideal for Kapoor who ought do great as a strong, silent type.


Quicksilver: Varun Dhawan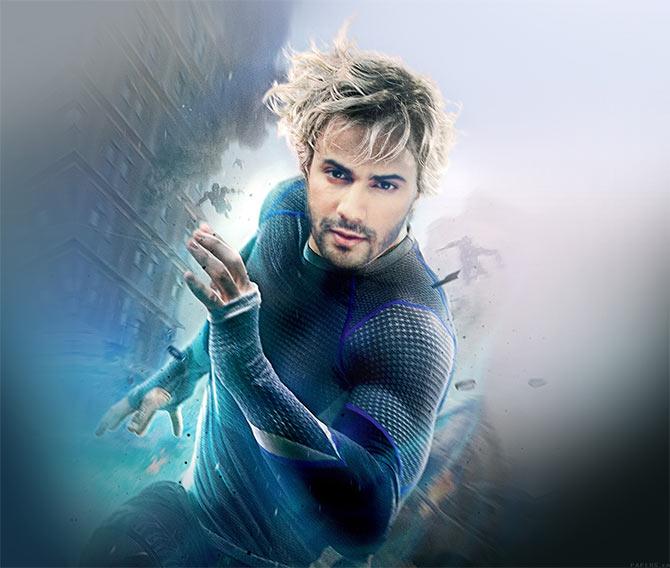 One of the two new kids on the Avengers block with this sequel, Quicksilver is blindingly fast, an athletic hero as quick on his feet as he is with his tongue.

Dhawan's natural spontaneity could give the part just the zip it needs.


Scarlet Witch: Alia Bhatt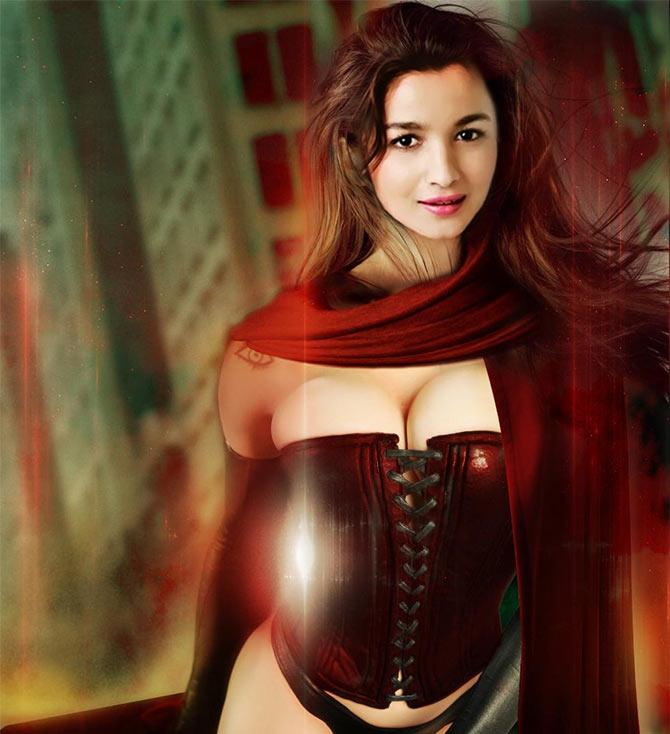 In the comics, the Scarlet Witch has often imperilled the entire Marvel Comics Universe by just thinking dangerously.

A very powerful mutant who can manipulate probability with her mind, she happens to be Magneto's daughter (also Quicksilver's twin sister, btw). But while Magneto won't appear on screen, Alia's perfectly suited to play the temperamental daughter of a famous father.
Design: Uday Kuckian/ Rediff.com