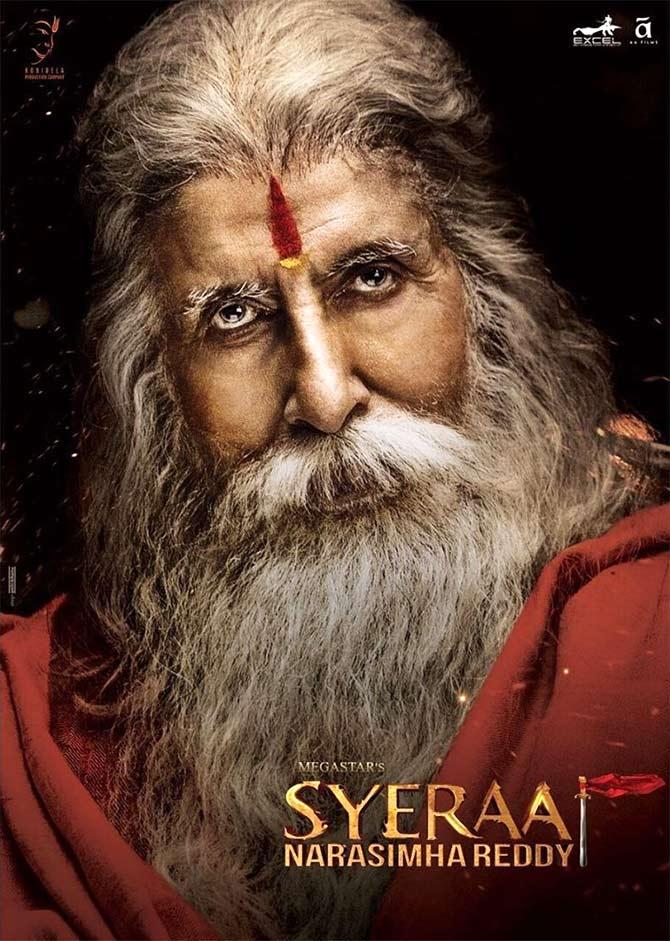 Everyone loves and admires Amitabh Bachchan.
But do you know who *he* admires?
Well, the Big B has heartfelt respect for Chiranjeevi, as they have known each other for years.
And the mutual respect is undeniable.
So when Chiranjeevi requested Mr Bachchan to play a key role in his new film, Sye Raa Narasimha Reddy, AB said yes without a moment's hesitation.
He has also refused to accept any money for his time and contribution.
During an earlier conversation with Subhash K Jha, Mr Bachchan had said, "There are two iconic superstars in the south whom I could never say no to for anything -- Rajinikanthji and Chiranjeeviji. They just have to ask, and I am there for them."
Incidentally, Bachchan has a guest appearance in Sye Raa Narasimha Reddy, which has a stellar star cast.
This is not the first time that Amitabh Bachchan has worked for a friend without accepting payment.
Years ago, when this author had requested the superstar to put in a cameo in a Kannada film Amrit Dhare, he not only gave the film's makers the time they needed but also refused his fee.