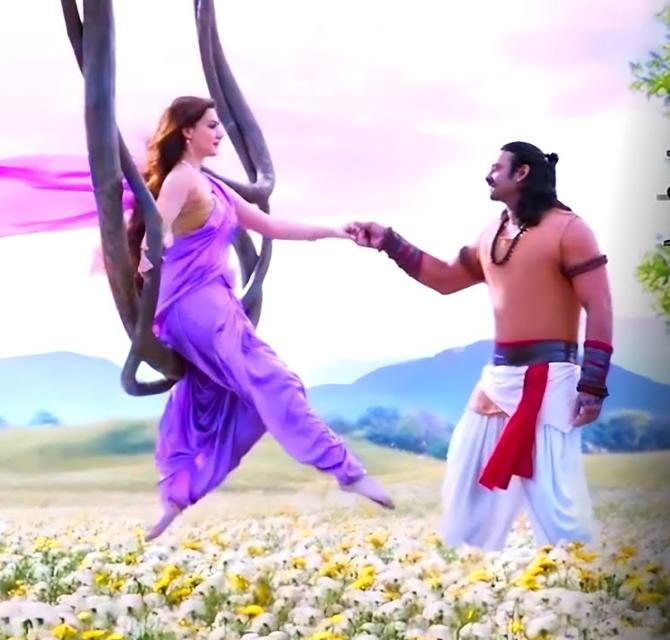 Writer Manoj Muntashir tweeted his 'unconditional apology' for his dialogues in Adipurush recently, saying, 'I accept people's emotions have been hurt by Adipurush. With folded hands, I extend my unconditional apologies.'
'May Prabhu Bajrang Bali keep us united and grant us strength to serve our sacred Sanatan and our great nation.'
Vindoo Dara Singh, who has played Lord Hanuman multiple times after his father Dara Singh famously played it in Ramanand Sagar's Ramayan, tells Subhash K Jha, "Manoj deserves a thumbs-up for his apology. It is for the best that he has accepted his mistake. I hope he has learnt his lesson and will not repeat the mistake."
Vindoo feels it's time Adipurush-bashing stopped: "They tried to create something and now, we all have to move on. It's not as if they've committed a crime for which they have to serve a life sentence. It's over. The movie has flopped miserably and that says it all."
When Subhash asked Manoj the reason for his apology, he replied, "I apologised because sentiments were hurt. Bas, itni wajeh kafi hai (that's reason enough)."