'We should see to it that not even one woman gets radicalised.'
'We should not let even one young man become a jihadi.'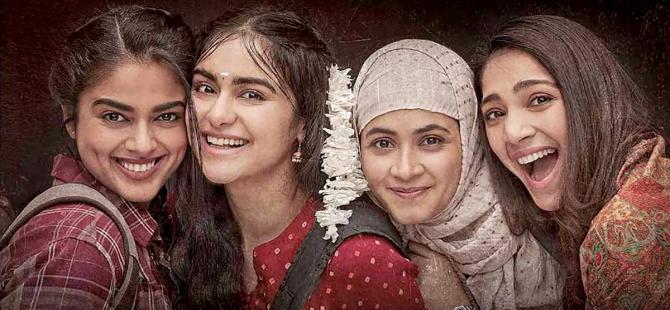 Is one of the most talked about and controversial films of 2023, The Kerala Story, really 'The Kerala story'?
While right leaning groups cheer the film, liberals opposE the idea of taking a black and white stand on a very sensitive subject.
A P Abdullakutty, the mercurial two-time MP from Kannur, started his career with the Communist Party of India-Marxist, but was expelled from the party when he said all states in India should follow the Gujarat model.
He then joined the Congress, only to get expelled for his Facebook post applauding Narendra Modi's 2019 victory.
From 2020, he has been a national vice-president of the Bharatiya Janata Party.
"It is a big lie that this film is against Islam. Only those who have not seen the film will come out with such ridiculous criticism," Abdullakutty tells Rediff.com's Shobha Warrier about The Kerala Story.
Did you see the film?
I watched the film. In my opinion, this film is not just The Kerala Story, this is a Global story.
It beautifully depicts the dark and gruesome side of Islamic terrorism through Shalini's story.
It is a very good film.
Many people say this film maligns not just Kerala, but Muslims as a whole. It also paints Hindu women as weak who can be radicalised by anyone...
Is the film not tarnishing the image of Kerala?
This is not a film that insults Kerala. This is a film that can protect the state.
This film does not show women as weak characters also.
It tells the story of three girls. They become jihadis because they were trapped, not because they were weak mentally.
That's why I want to say again that this film does not malign or insult Kerala or the women of Kerala.
On the other hand, it talks about the cultural war that should be waged against the biggest enemy of Islam, ISIS.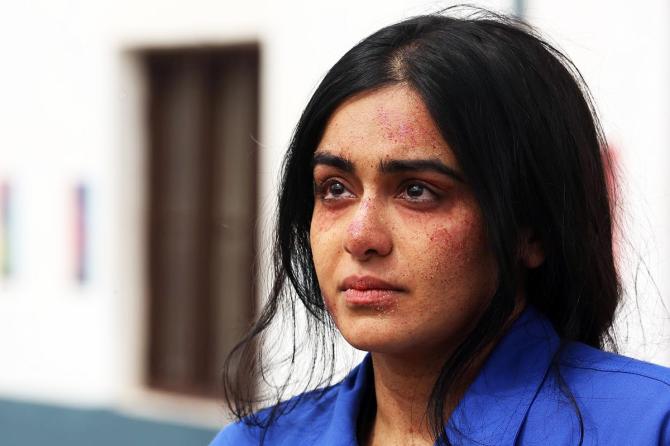 How can the story of three girls become the story of Kerala? How can we justify such a title?
It is the director of the film who decides the title. But then what's in a name?
As I said, The Kerala Story is actually a Global Story.
The film has a striking end for which the entire theatre stood up and clapped in appreciation.
The film ends with a small child throwing her hijab into the fire. Did you notice the child?
She is shown as a European child with green eyes and golden hair. Behind her are a group of women and you can see Europeans, Africans and Asians among them.
That's why I said, this film can be called a Syrian story or an Afghan story or a Kerala story or even a global story.
Another criticism about the film is that it can result in escalating the Islamophobia that exists in society. As a Muslim, did you feel so?
No, it is not against Islam. This kind of criticism is coming from those who have not seen the film.
I want everyone to see the film. Only if you see the film, you will understand the message that is conveyed through the film; that is, every thinking Muslim should unite to fight against jihadism that is tarnishing a religion which only talks about love, compassion and kindness.
It is a big lie that this film is against Islam. Only those who have not seen the film will come out with such ridiculous criticism.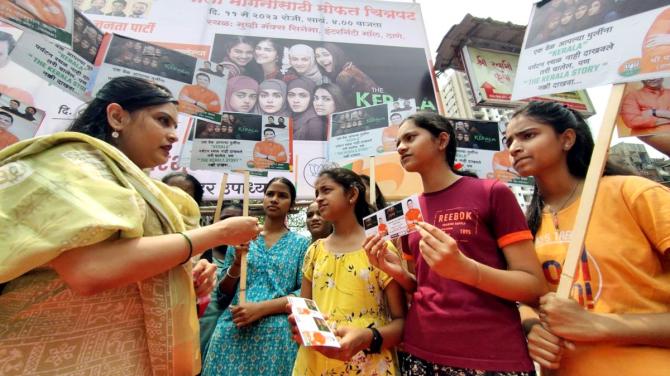 Though the film-makers initially claimed 32,000 Kerala women were radicalised through love jihad, later they changed the number to three.
Is radicalisation and love jihad happening unabated in Kerala?
Even if one person becomes a jihadi, it is dangerous.
You should remember that the jihadi who bombed the Sri Lankan church on an Easter day was a highly educated young man, educated at a very well-known university.
The number is immaterial. We should see to it that not even one woman gets radicalised. We should not let even one young man become a jihadi.
The Prophet says killing one person is equivalent to killing all of mankind.
It will be disastrous for the entire state even if one young man or woman from Kerala joins ISIS or the jihadi movement.
So, we shouldn't be debating on the number; we should open our eyes to the gruesome face of jihad which the film exposes beautifully.
Will this not result in everyone viewing all Muslims with suspicion?
What you said is true. But is it not already like that?
Why even Saudi Arabia is reluctant to give visa to Pakistanis. The UAE does not want to give visa to those from Bangladesh. People from Afghanistan do not get permission to go for Haj.
A small group within the Muslim community, ISIS, has created a huge crisis, not just for Muslims, but Islam as a whole.
This film paints that crisis Islam faces today.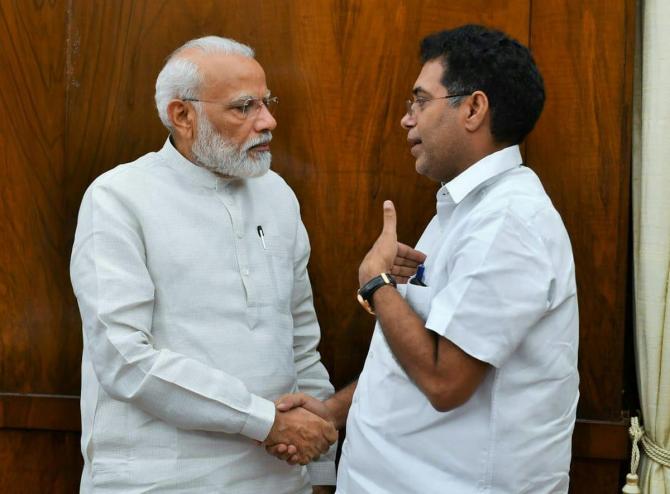 That's why I asked, when this is the situation, will not a film like this alienate Muslims further?
I am the chairman of India's Haj committee. I am a Muslim. And I watched the film from the perspective of a Muslim.
I will say we should see this film as one that exposes how the idea of jihadism or terrorism influences and affects some young men, and how we should prevent this from happening.
Did you watch the film as a Muslim or as a member of the BJP?
As a Muslim, as a nationalist and also as a member of the BJP, I can say that this film will save Muslims and Kerala, and not harm in any way.
We are living in a democratic country. So, we should look at criticism with an open mind and not with suspicion.
Feature Presentation: Aslam Hunani/Rediff.com