'Just because a subject is uncomfortable for some and doesn't suit their political ideology, should a film not be made?'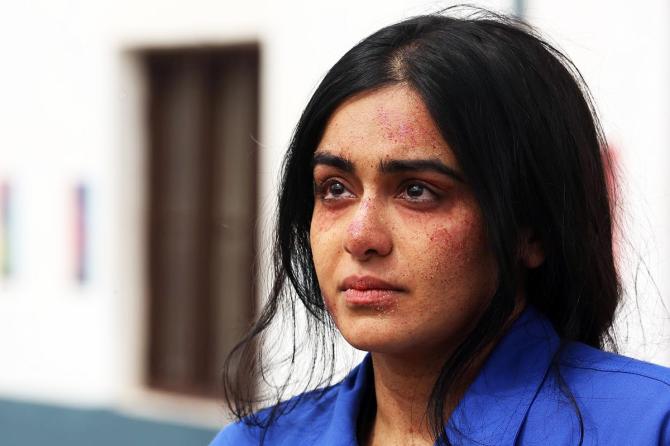 Even before its release on May 5, The Kerala Story, recounting the terror and trauma of three aspiring nurses trapped by the recruiting agents of an extremist organisation, grabbed headlines.
Adding shows, packing full houses and sparking off nation-wide debates, not just about forcible conversions and trafficking, but also because many believe it is a propaganda film inciting communal hate.
Speaking to Rediff.com Senior Contributor Roshmila Bhattacharya, the film's producer and creative director Vipul Shah, asserts, "Our film is not against Muslims or Islam, it's against terrorists."
The Kerala Story seems different from the films you have made in the past. What prompted you to come on board, not just as a producer but also the creative director?
Not many people know that I came from theatre.
I did some very intense plays at Prithvi Theatre, then at the inter-collegiate level and later, in commercial theatre as well.
Recently, I produced and directed a Web series for Disney+Hotstar, Human, which was also very intense.
Intense subjects have never been a no-no, it's just that I kept doing a certain kind of cinema, maybe because I wasn't getting such subjects.
The Kerala Story is nothing new as far as I'm concerned. I was going back to the roots of my theatre days.
I gave it my 200 per cent, wanting to make a quality film so the message reaches the maximum audience.
All of us, be it my director Sudipto Sen or the actors and the technicians, gave the film their 200 per cent, which is why people have connected with it so strongly.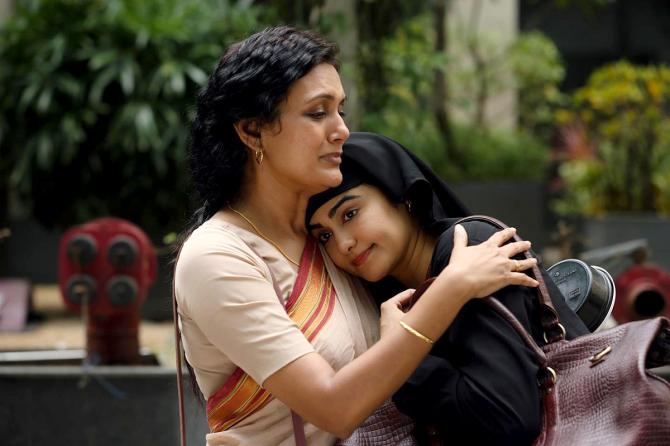 Did you expect the film to get off to such a good commercial start?
We were not thinking of the commercial outcome.
Our focus was to highlight the tragedy of the daughters of our country so more and more people discuss it.
Thankfully, that has happened.
That the numbers are fantastic is the cherry on the cake.
The film trade is already calling it an all-time blockbuster.
Obviously, we are happy, more so because we have been successful with our first and foremost goal of bringing this issue to the fore.
While the audience is flocking the theatres, critics had many complaints, starting with a simplistic plot. It's hard to believe that educated girls, even if they are from small towns, could be so gullible, brainwashed so easily.
Human tragedies are simple stories.
When you are dealing with emotions, you don't want it to become so complex and twisted that it stops people from connecting with the story and the characters.
I have no problems with those who criticised the film and its craft. That's their fundamental right, and it can happen with any film.
It's not as if it was panned across, some critics have loved the film too and given it five-star reviews.
Also, the audience reacts to content differently from critics and the outpouring of their love, even on social media, is unbelievable.
There's been a stream of non-stop WhatsApp messages and videos of people chanting and clapping after the screening.
We've hit bull's eye in that the subject is now a matter of national debate.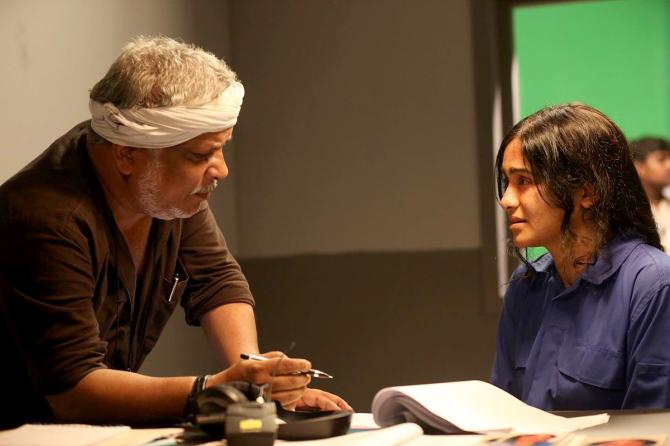 You mentioned people chanting at the end, and some of these chants have a communal slant. In a country like India, where religion is so much a part of our lives, a film like this could create an anti-Islamist wave.
I don't agree because our film is not against Muslims or Islam, it's against terrorists.
I have not come across a single video where the slogans have a communal slant.
What I have heard is, 'Shalini, tum aage badho, hum tumhare saath hain (Shalini, move forward, we are with you).'
Reactions like 'Come on Shalini, take revenge' and 'Bharat Mata Ki Jai.'
We are happy and proud that there is tremendous awareness about a subject that was not there earlier.
People have woken up to it and want it to be dealt with immediately, in accordance with the law.
If the film can help save some girls from falling into this trap, it will be a real success for us.
While the film is called The Kerala Story, the indoctrination, conversion and abduction of girls by an extremist organisation like ISIS is not restricted to that state alone, right?
Yes, that is right. It's a national, even international problem, rampant in Europe, particularly the UK, and an emerging problem in North and South America.
We all need to be on guard, react to it.
I've had so many people come up to me after a screening to say wonderingly, 'This actually happens? Oh my God, we had no idea, we will be more careful now.'
The film achieved this in just five days.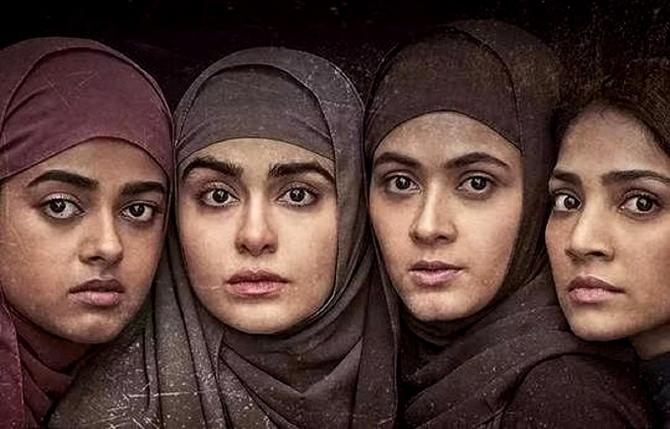 What has been the response overseas?
We will be releasing it overseas on May 12, and already, there is huge anticipation amongst people there.
A gentleman wants to screen the film in the Dutch parliament and another in the Italian parliament.
I think it is reaching out to people globally because it is as much their story as ours.
Any reactions from ISIS or any extremist groups?
I'm not on any social media platform, so I wouldn't know if they have put up anything.
You are a family man. Any apprehensions?
When you touch something so sensitive, you have to be careful.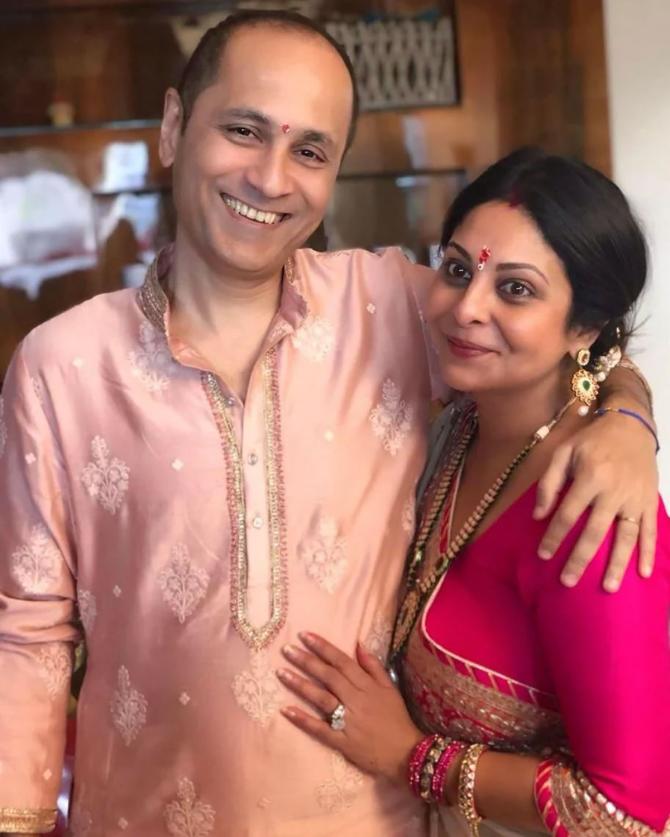 Any reactions from Muslims?
We have said this time and again, this film is not against a particular religion or caste.
What has been most satisfying is that some people were posting angry, nasty and abusive messages against the film. Three of them have publicly apologised on the same platform after seeing the film, calling it a fantastic film.
That's a very big vindication or validation of what we have been saying.
I'm sure, with time, as temperatures go down, people will understand that this film is not against anyone, it's against terrorism.
And we are appealing to all those who are against terrorism, to join us in our fight.
Following the overwhelming success of The Kashmir Files and now The Kerala Story, there's a growing belief that such propaganda films are being made by the government not just to bring certain issues to the fore, but also to be used during election time to hit out at the Opposition.
The problem in India is that every three months, there is some election.
This year itself we have nine assembly elections.
Next year, there is the Lok Sabha elections, followed by three-four state elections.
The cycle never ends.
So should we never make a film?
Isn't what is happening to our daughters, their pain, important?
Just because a subject is uncomfortable for some and doesn't suit their political ideology, should a film not be made?
Can anyone deny that genocide happened in Kashmir?
How can The Kashmir Files be a propaganda film?
The Kerala Story is also not just a story. At the end of the film, we are showing testimonies of the victims's families, one of the victims herself is corroborating her story.
Those who have no argument, label a film 'propaganda' for lack of anything better.
But no propaganda film can achieve this kind of success.
It will take a two-three days collection, then fizzle out.
Our film is growing stronger every day.
People are smart enough to differentiate between what is propaganda and what is real, we should not doubt their intelligence.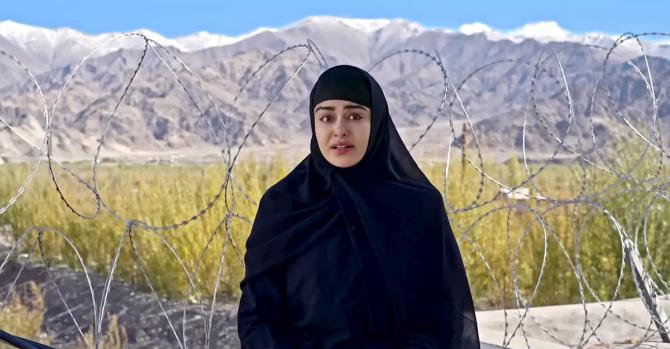 This has been a pretty dull year for Hindi cinema, Shah Rukh Khan's Pathaan being the exception.
Yes, The Kerala Story has been packing in the audience, but that has been alleged is because one political party is buying tickets in bulk and sending karyakartas (party workers) to watch the film.
That's another cheap way of trying to discredit the film.
How do you answer something so outrageous and ridiculous?
You can go online and ask people if they have seen the film in a BJP-sponsored show or with their own hard-earned money, you will get the answers in thousands.
This argument is as silly as the propaganda argument.
As far as the box office goes, Tu Jhooti Main Makkar did very well too, Rs 130 crore is fantastic business, according to me.
Many films in Marathi, Tamil, Telugu and other regional languages have also done well and I'm 100 percent sure, by the end of the year, we would have seen many more successful films.
Pathaan created history, it broke all records, so it's not as bad as it's made to seem.
Talking of numbers, the original trailer had claimed that The Kerala Story is the story of 32,000 girls from Kerala who were forcibly converted into Islam and trafficked by ISIS.
But later, it became the story of three girls, two Hindu and one Christian, who were trapped, transformed and trafficked.
As far as the numbers go, there was a description at the end of our teaser released five months back.
Someone hacked into the system, and for five minutes, changed the number to three.
Thousands of people took screenshots and started this before and after debate.
We have explained this on every news channel.
Now, there is an order from the Kerala high court in the light of which I cannot explain this further.
The honourable court, in its wisdom, found the number was creating a discussion and decided to shut it down.
We have to respect that.
But there is enough material available in the multiple interviews we have done on various news channels where we have explained the numbers.
Is it true that your original PR agency dropped out after controversy flared, as has been reported?
No one dropped out, it's been the same team from day one.
Vivek Agnihotri has announced The Delhi Files after The Tashkent Files and The Kashmir Files. Will we see more stories from you after The Kerala Story?
I don't know.
If there is a story that needs to be told, a subject the nation needs to know about, then, we will definitely make it.