Sacred Games took India by storm and became Netflix's most popular show in the country.
Ever since Nawazuddin Siddiqui's Ganesh Gaitonde called up Saif Ali Khan's Sartaj Singh and told him, 'Pachees din hai, bacha le aapne sheher ko (You have 25 days, save your city),' the cat-and-mouse game began.
In an anti-climax, Gaitonde kills himself in the very first episode of Season One but continues to narrate his story while Sartaj Singh tries to save Mumbai from impending doom.
The season ends on a cliffhanger, as the cop continues to look for Gaitonde's third father, Guruji, leaving us with several unanswered questions.
They will probably be answered in Season Two, which airs on August 15.
The entry of new characters -- Guruji (Pankaj Tripathi), Batya Abelman (Kalki Koechlin) and Shahid Khan (Ranvir Shorey) promises much excitement.
Karan Sanjay Shah gives us five exciting moments to watch out for in Sacred Games 2.
The burning question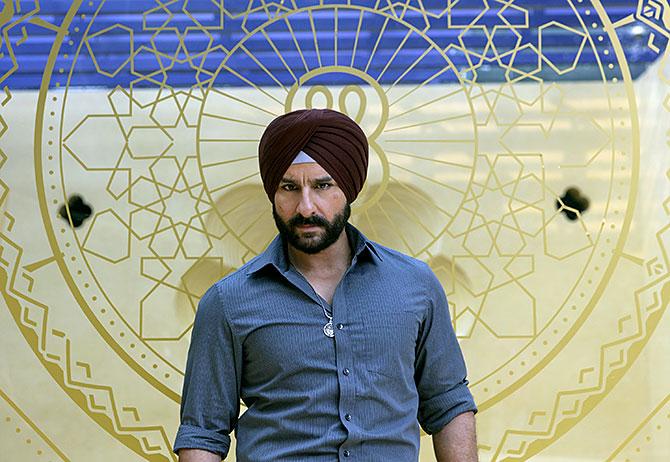 How are Gaitonde, Sartaj Singh and Sartaj's father, Dilbagh Singh, connected?
We saw glimpses of Gaitonde and Dilbagh's bond in Season One, where the cop touched the gangster by providing him water and food while others kept hitting him.
But was it purely out of kindness or was it something else?
Sartaj's struggle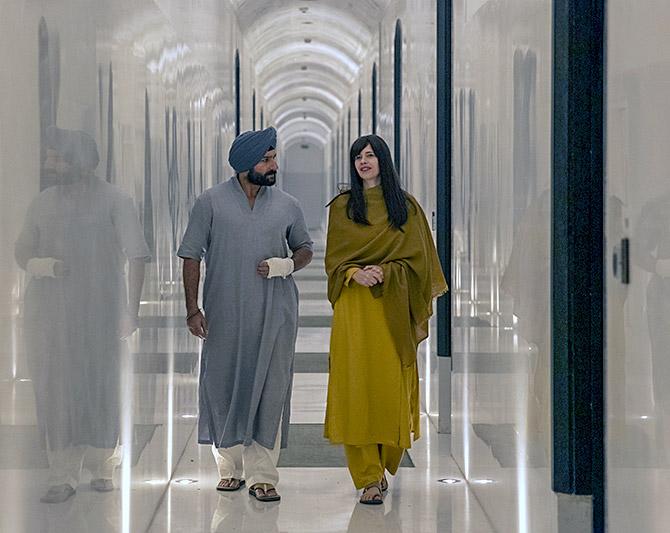 While we saw Sartaj Singh trying to uncover the truth, we saw very little of his character's back story.
But in Sacred Games 2, not only do we see more of his personal struggles, we also see the impact it has on him.
Neeraj Ghaywan (of Masaan fame) directs Sartaj Singh's parts in the web series.
Gaitonde's return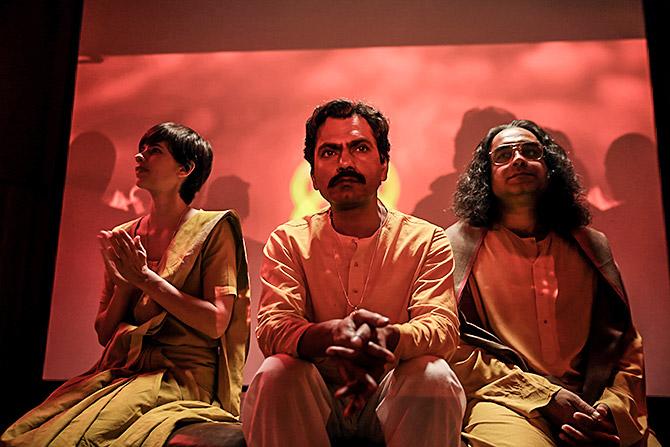 No, Gaitonde is not alive. He is dead in the present-day scenario.
But as the track progresses and he continues to narrate his story, we see how the gangster goes abroad and expands his empire.
No one knows where is he, what is he up to or if he is even alive.
We get a lot of answers in this season and we also see a different side of Gaitonde's story.
And we will finally learn why he chooses to kill himself rather than take revenge on Guruji.
Guruji's rise
While we see glimpses of Pankaj Tripathi's Guruji in Season One, the second season sees his rise to power.
We also see how he makes followers out of people with his hard-hitting speeches and dialogues.
And, of course, we'll get to see his deadly plan.
We'll also find out what the balidaan (sacrifice) he has been talking about is.
Trivedi's mystery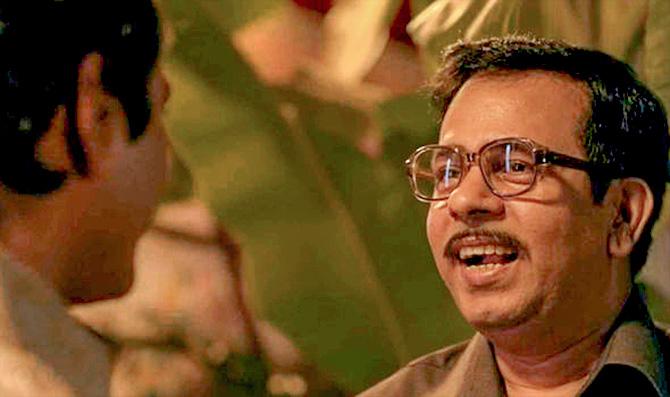 Is the missing Trivedi (Chittaranjan Tripathy) really buried under the Mandala tiled floor at Gaitonde's home?
With the underground bunker stocked with food, water and gas masks, will the impending nuclear attack threat be realised?
Wait, there's more...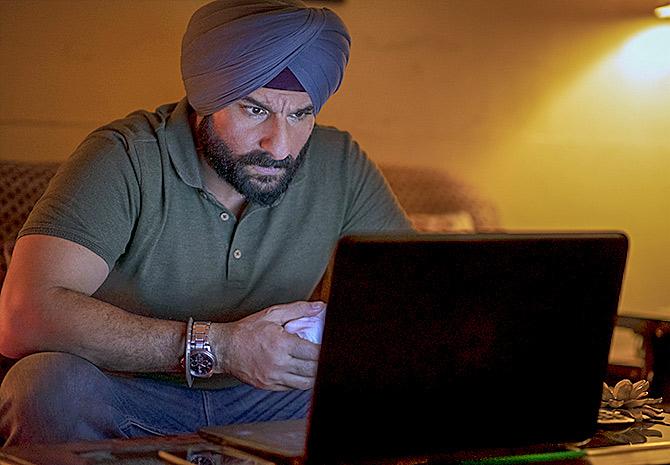 So you thought it was curtains for Katekar but we will see him in a flashback in Sacred Games 2.
We will learn how Luke Kenny's Malcolm came into the picture and what Neeraj Kabi's Parulkar and Girish Kulkarni's Bipin Bhosale have been hiding.
Sacred Games 2 will stream on Netflix on August 15.