'Who will cast me?'
'It's all about how many Instagram followers you have, which ramp you're walking on,' the actress who is sensational in Sacred Games tells Rediff.com's Ronjita Kulkarni.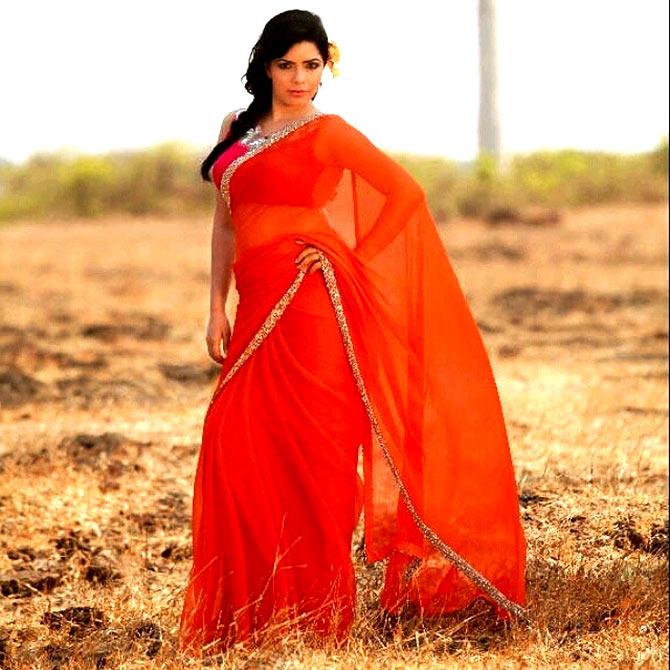 Rajshri Deshpande is arguably the boldest character in Sacred Games.
She is the woman who whips open her blouse and makes wild love to Nawazuddin Siddiqui, who plays her husband.
The popular Web series has made Rajshri a known figure, as a foreigner in the restaurant we are seated in tries to get her attention to ask if she is indeed *the* Rajshri Deshpande.
Looking pretty in a salwar kameez, Rajshri tucks into an avocado bagel and tells me, "I'm still not there yet."
The actress, who got the role through auditions, admits Sacred Games is a big deal for her.
"Look at the people involved -- (writer) Varun Grover, (directors) Anurag Kashyap and Vikramaditya Motwane, Nawaz, (editor) Aarti Bajaj, (cinematographer) Aseem Bajaj..." she explains. "I trusted everyone and they made me very comfortable."
And that's why, she says, the scene wasn't tough.
"The intentions are right. Nobody will write a scene just like that. We are not titillating," she says.
"There are so many songs nowadays, where they just wear a bra!" she exclaims.
"I don't have anything against item numbers. But sometimes, that's what you're calling yourself, and I don't like that. It's so derogatory to a woman," Rajshri adds passionately.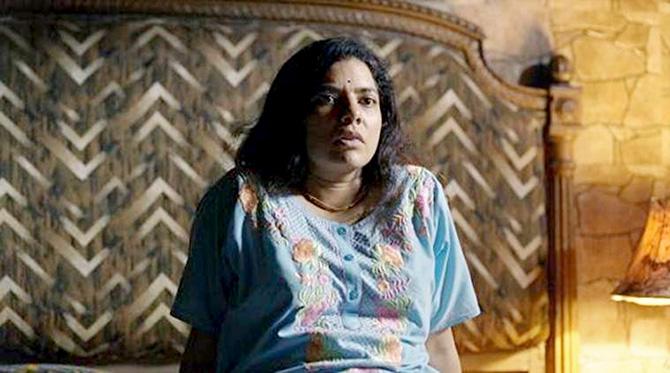 The actress has strong beliefs and doesn't hesitate to articulate them.
"When you do a fairness ad, you don't know what you're actually selling. You will do it because you're getting a lot of money, but you don't know what so many women are going through because of that. They are not getting married because of their colour."
"You're selling dreams to them, and that's very bad."
Was she nervous about getting trolled on social media? After all, Swara Bhasker and Kiara Advani had to go through it, when they were shown masturbating in Veere Di Wedding and Lust Stories respectively.
"Anything gets trolled now -- you wink and you will get trolled!" she shrugs.
What does her husband have to say about her bold scenes?
"He gives me courage, as a friend, for my work. We discuss at home, but the decision is mine. Because I'm going to do it, so I have to decide. He respects my decisions," she says.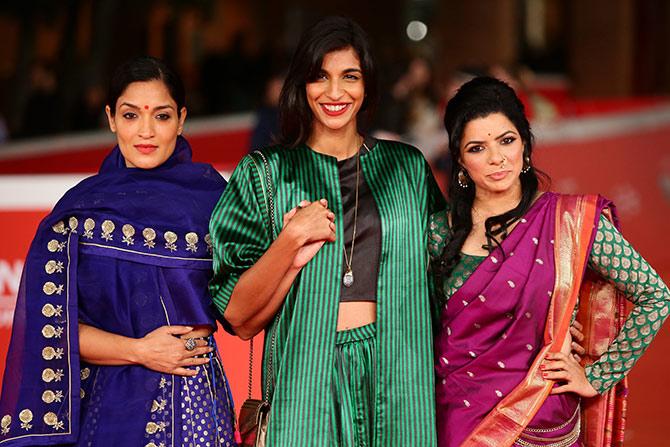 "I've been a performer since my childhood," Rajshri says, taking me into her past.
"From dancing at Ganpati festivals, doing mimickry for guests, college and school drama competitions...".
Rajshri chose to pursue a degree in law -- "to become a doctor or engineer required too much studies!" -- and moved from her hometown Aurangabad to Pune.
To support herself, she started teaching dance to children.
She never did pursue law as a career.
Instead, she chanced upon a job vacancy for an advertising agency, and grabbed it because they promised a Bajaj Sunny bike along with the job. :)
"For five-six years, I got busy with earning money and theatre was kept aside," Rajshri says.
That's when depression set in.
"Creatively, I was not growing. In advertising, I was selling anything and everything. So I decided to stop," she says.
"Then, in every woman's life, after a certain age, parents start pressurising you to marry," she continues. "So I had to get married. My husband realised something is wrong. I told him I wanted to take a break (from advertising) and return to art."
"I could have become a dancer as well; I didn't know what I wanted to do then."
The couple moved to Mumbai, where Rajshri took up theatre.
She started assisting Naseeruddin Shah at his Motley theatre group for three years.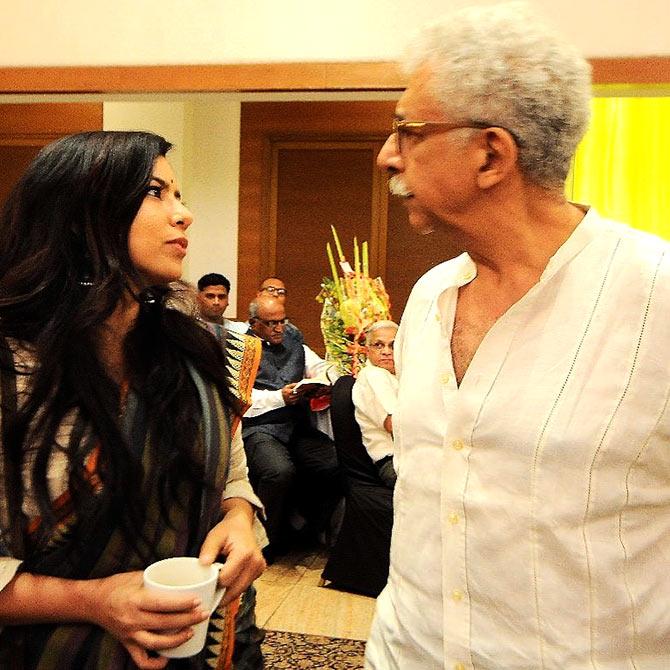 Film offers started trickling in, and Rajshri appeared in a few scenes in films like Talaash and Kick.
"I did a television show for a year, but I did not enjoy it. I cannot get up every morning, put on a mask and work at content that I am not happy with," she says.
Pan Nalin's 2015 film Angry Indian Goddesses followed next, and that showed her the light at the end of the tunnel.
Her next starring role landed her at the centre of controversy.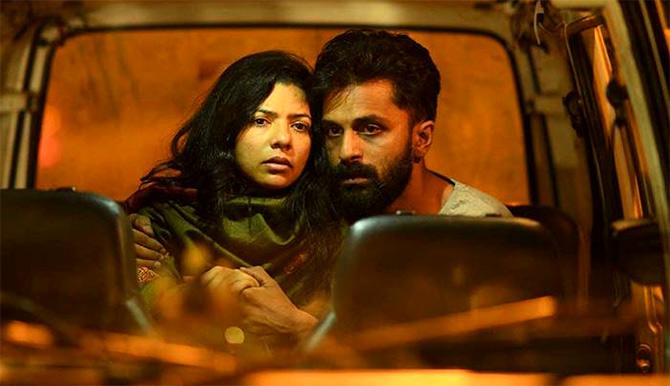 "I was visiting Kerala, staying in a small village and learning Kathakali and Kalaripayattu. When no good work comes to me, I start travelling and learning new things," she says.
"I was learning the dance just like that, not for a film. Some of the artists there got to know that I was an actor," she recalls.
She met Director Sanal Kumar Sasidharan, and expressed a wish to work with him.
And that's how she got S Durga, "just like that."
The Malayalam film was dragged into controversy due to its former title, Sexy Durga.
Rajshri says they never saw controversy coming their way when they were filming it.
"I trusted the director and he trusted me. We shot for 22 days, working 14-15 hours every day. We worked on a very small budget. Every film has its own destiny..."
"I saw nothing wrong in it. In the film, my character Durga waits on the road for her boyfriend in the middle of the night because she believes in their love and their decision to be together (and elope). That's sexy for her."
"But the moment they get into the car, the way the men look at her -- that, oh, you are a Brahmin girl running away with a Muslim boy, in the middle of the night... they see it differently," she explains.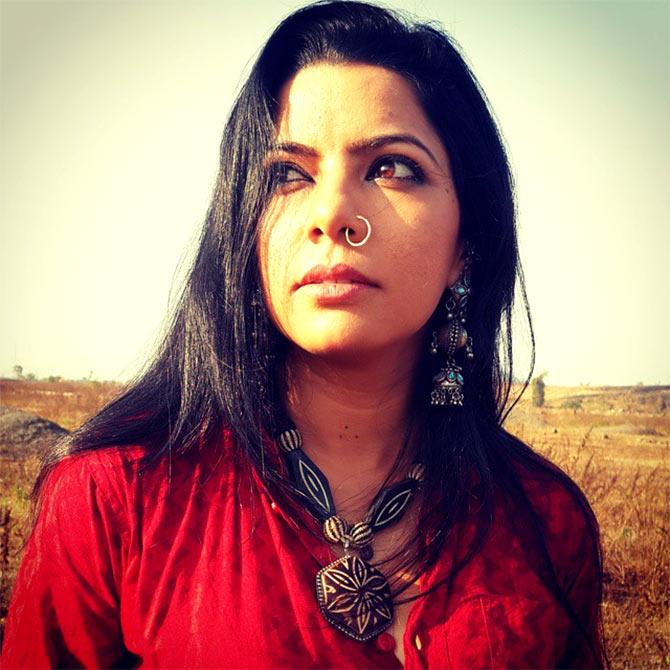 Did the film fast-track her career?
Rajshri shakes her head.
"Only a bunch of film-makers, who follow festivals, know about the film. It made headlines, yes, but nobody knew that I was Durga. People ask me which character I played!" Rajshri says with a laugh.
Then she can't help but add: "People know more about who is going to the gym and to the parlour," referring to Bollywood folk who attract paparazzi wherever they go.
"As an artist, I would like to work in all mediums. But who will cast me? It's all about how many Instagram followers you have, how popular you are, how saleable you are, which ramp you're walking on... it's very unfortunate," she says.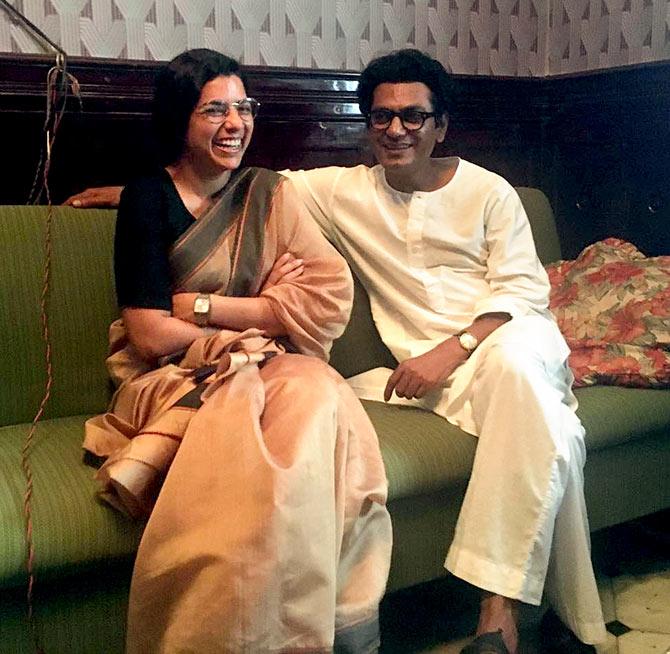 That's not to say Rajshri doesn't have an upcoming film to look forward to.
She will be seen next in Nandita Das's Manto, where she plays Ismat Chughtai, the legendary writer.
"She was one of the great writers of that time and a good friend of Manto's. They had a similar journey of progressive writing. They had to fight a lot because of their controversial short stories. Manto had written a lot on prostitution while Ismat had written on lesbian relationships. She was one of the first women to write about it. I'm glad Nandita took a decision to make a film on Manto and show it to the world," says Rajshri.
"Thank god for all those Gulzarsaab's plays that I did that my zubaan is saaf. I give credit to my theatre backing that I could play Ismat Chughtai," she adds.
She raves about Nawazuddin Siddiqui: "Nawaz does not have any fancies about work. He gives you 100 percent. We have respect for each other, but we may not hang out with each other. He is with his work and I'm busy with mine."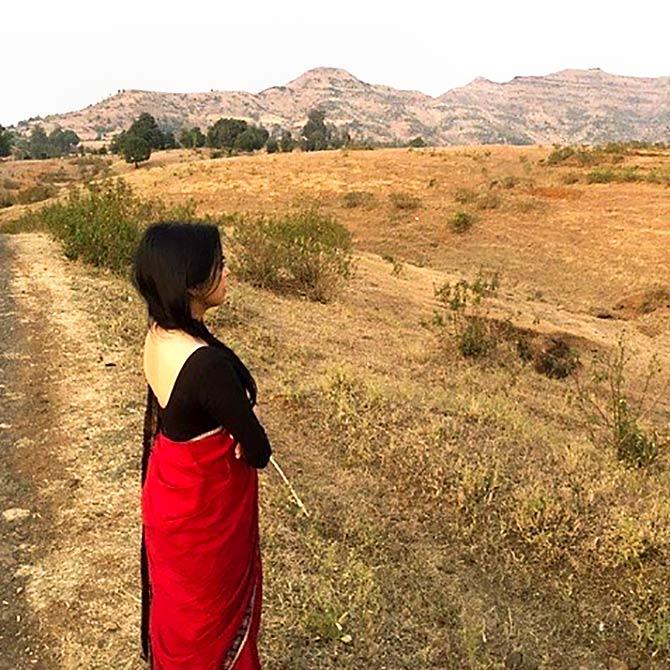 When Rajshri isn't working, she works for her NGO, Nabhangan, which works for the benefits of small villages.
"I have been doing social work for five, six years now," she says. "When Maharashtra was faced with a drought three years ago, I drove down to the affected villages to see how the work was happening. I felt NGOs were working for the bigger villages, so I wanted to work with the smaller ones," she says.
Her first project was rainwater harvesting in Pandhari, a tiny village near Aurangabad. She also built 200 toilets there.
"I was paying from my own pocket, and it was becoming tough. That's why I registered the NGO six months ago. Yesterday, I got a call from a teacher, who said the roof in the school fell down," she says.
Rajshri likes to travel as well, especially to remote parts of India.
"I am a budget traveller, so I travel alone. I love to stay with people and taste the local food. I love the gypsy life," she says.