Some of Bollywood's amazing women shared some amazing words on International Women's Day.
From sharing personal experiences to discussing what exactly makes a happy woman to celebrating every version of themselves, they said all the right things.
Here's looking at some of the most heartfelt posts.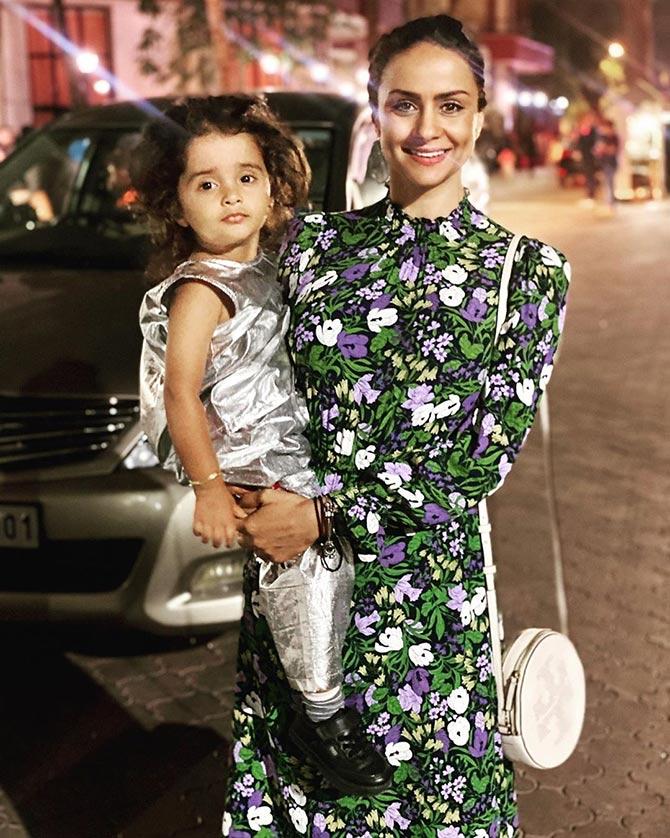 Gul Panag posts a picture of herself with her son, Nihal, and writes, 'Nihal's first annual day today. He didn't do much on stage -- except stand in a corner and cry. But it's a big milestone.
'For him and for us. The play group kids and their performance -- largely self choreographed, was very endearing! And most kids were happy to be off stage, sitting with their parents, watching older kids (pre nursery, nursery, kindergarten, etc) perform.

'As I came back from the @jawamotorcycles Punjab ride, leaving it midway to make it here today (while HE filled in), I can't help but wonder, on the eve of Women's Day, that women are indeed remarkable! That if we go with the flow, but keep our eye on the ball, we can do whatever we set our sights on.
'That we can transition between the various roles we play with ease, if we simply accept that we are limitless and that we have no boundaries!'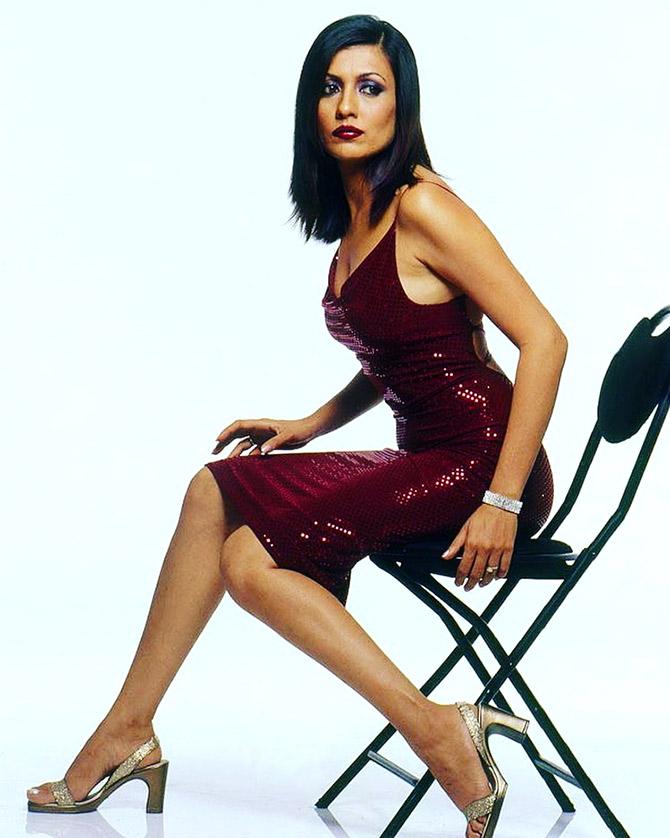 Mini Mathur shares a picture from her first photoshoot as an MTV VJ and writes, 'So anxious, so ambitious, so determined yet so unsure of what the future would hold and whether I'd get it all right.
'If only my older self could talk to my younger self.. I'd tell her to enjoy the evolution more, to relax through the process of learning, that hard work & integrity eventually pays off, that being genuine with the people you work with is more important than meeting the right people, that being cool is an inside job, that love will happen, that kids will change your priorities, that the rolls of post pregnancy fat will melt, that being superwoman just gets you a cool cape & will only tire you out, that EVERYONE finds their groove as the years roll by ... and most importantly ... that unless it's your work...perfection is a myth NOT worth chasing.
'PS: Oh while I'm at it .. I'd also tell her to avoid thin eyebrows & red lipstick, throw these shoes, to work out those calves, drink more tequila and NOT play by the rule book at all !! Happy day ladies.'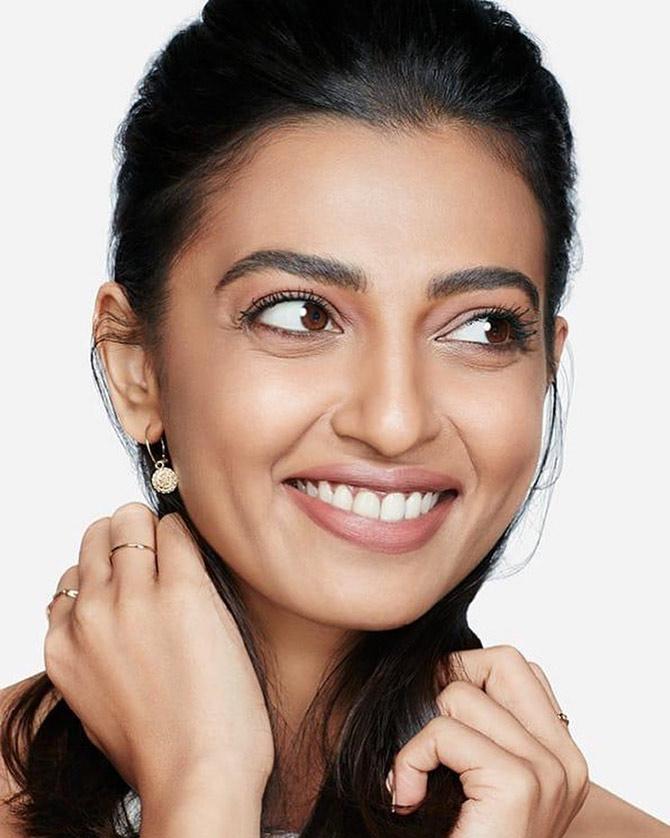 Radhika Apte writes, 'Life's a balancing act. And everything is possible, when blended well with the right support -- Sleep, yoga, water, hard work & passion, a good beauty regime, time for friends & family, travel and a good book.
'That's my foundation to being the best version of myself... to being #EvenBetter, every day!
'Happy #WomensDay2020 to all the fearless, bold, inspiring women out there.'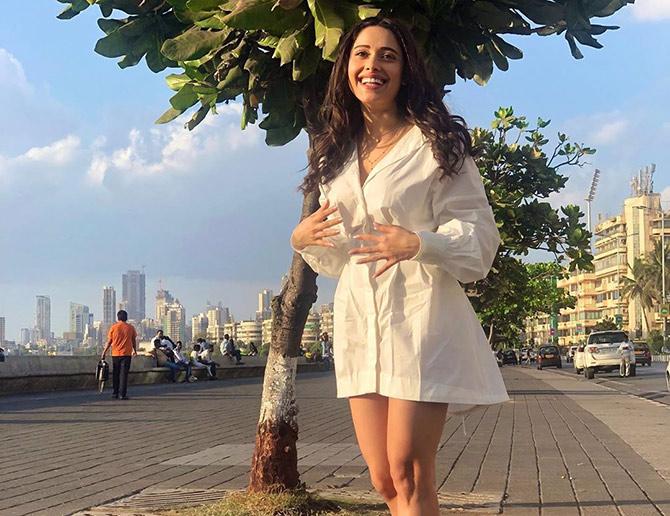 Nushrat Bharucha pens her thoughts through her poem:
'Samajh ke na samjh paaye tum...
Hum samjhe bhi toh kya..
Na Tumse khud ko jaan paaye..
Na tumko batla paaye.the hum wahin..
Hai hum wahin..
Honge hum wahin..
Kaise samajh ke na samajh paaye tum...'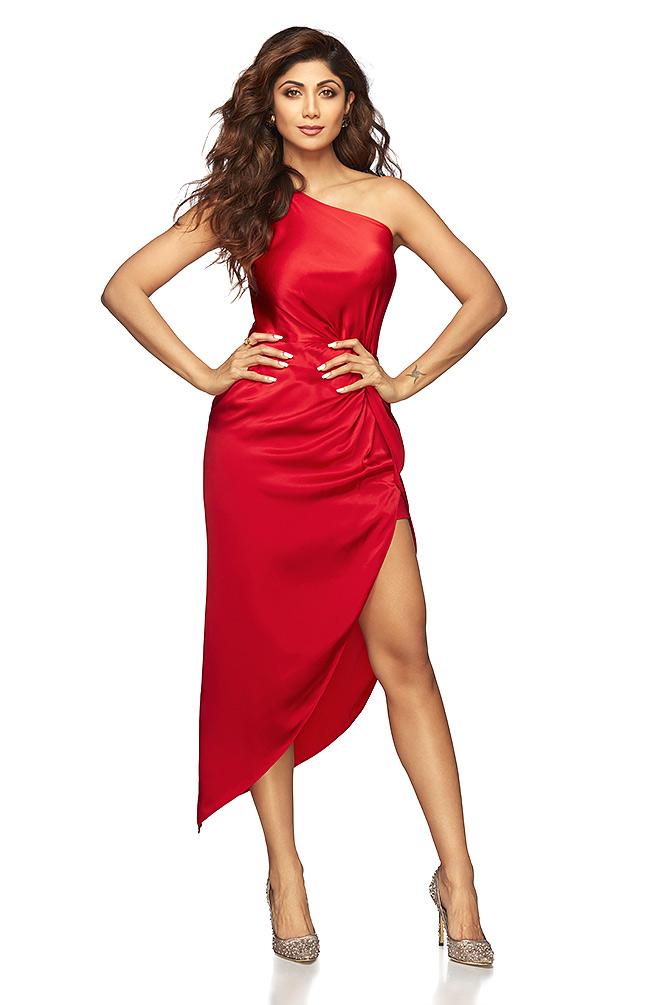 Shilpa Shetty writes, 'Much like the two parallel lines in an '=' (EQUAL) sign, all we ask for, is to be considered at par in all that we do.
'To be given a chance at life and not be killed in the womb.
'To receive education like our brothers do.
'To feel safe in our own homes, societies, and countries.
'To have our ambitions, dreams, and goals be given due importance.
'To be accorded equal opportunities and not be held back from progressing in our chosen paths.
'To be paid equally like all our counterparts when the input is equal.
'A woman's right to equality has been understated for centuries.
'It's 2020!
'Let's come together and make it an Egalitarian society as a unified force, to ensure our current and future generations can experience 'equality' in reality by pledging to be #EachForEqual. Let's BE the change we wish to see. Happy Women's Day! Today and every day.'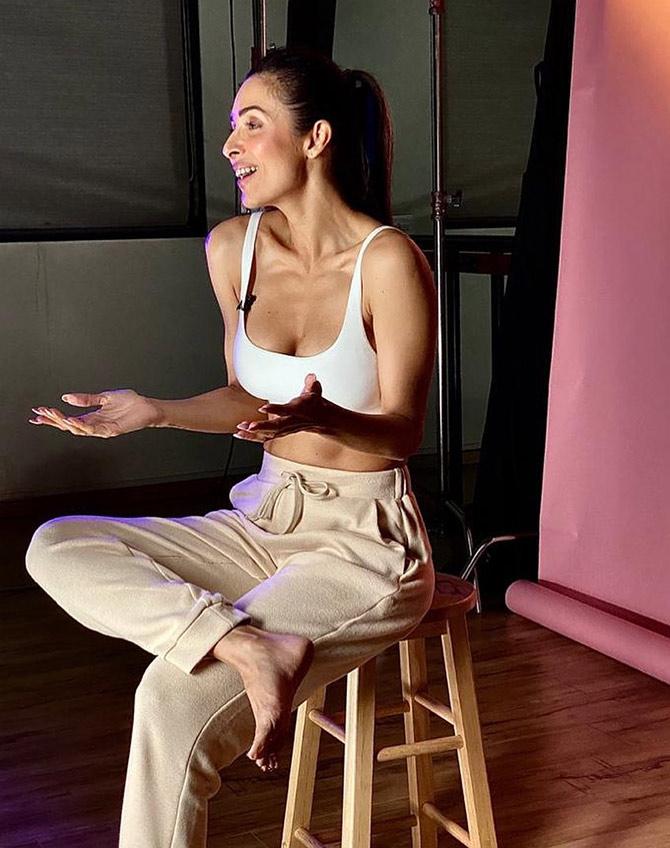 Malaika Arora takes time out from her workout and writes, 'The happiest women today are not the married ones.
'They're not the single ones.
'They're not the ones with stable careers and good incomes.
'The happiest women are the ones who made a choice to love themselves wholly and truly.
'Women who chose to leave the past behind, worked on their self-esteem and put a high price tag on their self-esteem.
'They stopped playing victims.
'They stopped whining in self-pity and dining in pity parties.
'They moved past their anger, tears and bitterness.
'They realized that happiness is a personal choice and responsibility.
'They chose to be defined by their present, but not their pasts.
'They are happy because they don't need validation from anyone.
'They are happy because they know that they don't need to throw shade on anyone for them to shine.
'They are happy because they chose to be Queens .... Happy Women's day today n everyday.' such beautiful words.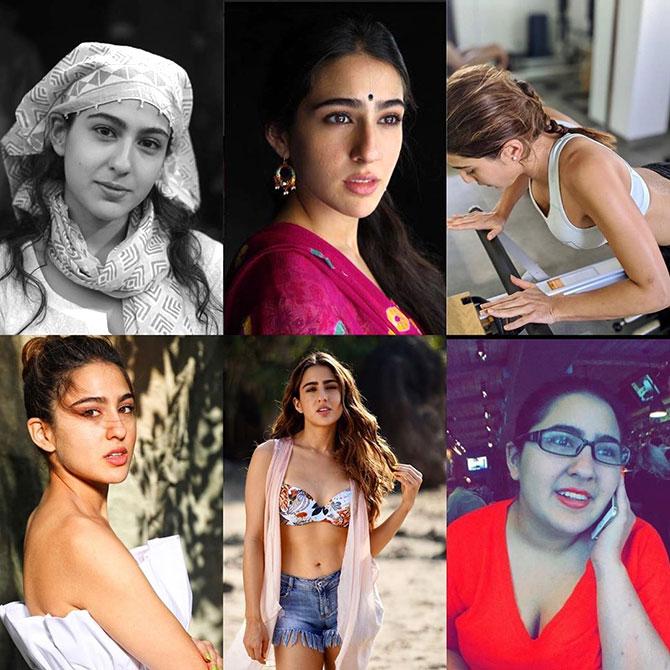 Sara Ali Khan posts a collage of herself through the various stages of her life and writes, 'This Women's Day celebrate every version of you!'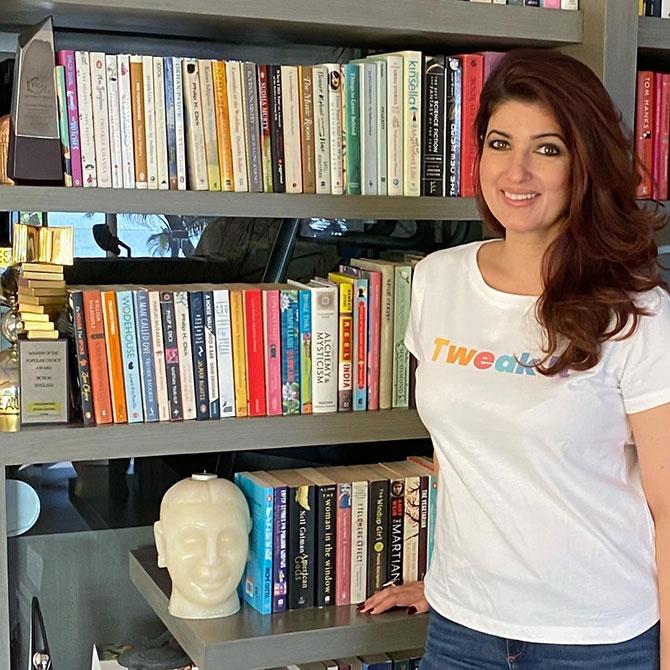 Twinkle Khanna believes that a working woman is a happy woman.
She writes, 'Not difficult to work this one out:) Nothing is free, not even freedom -- Pay your own way through life otherwise you have to toe the line drawn by the hand that signs the cheques.'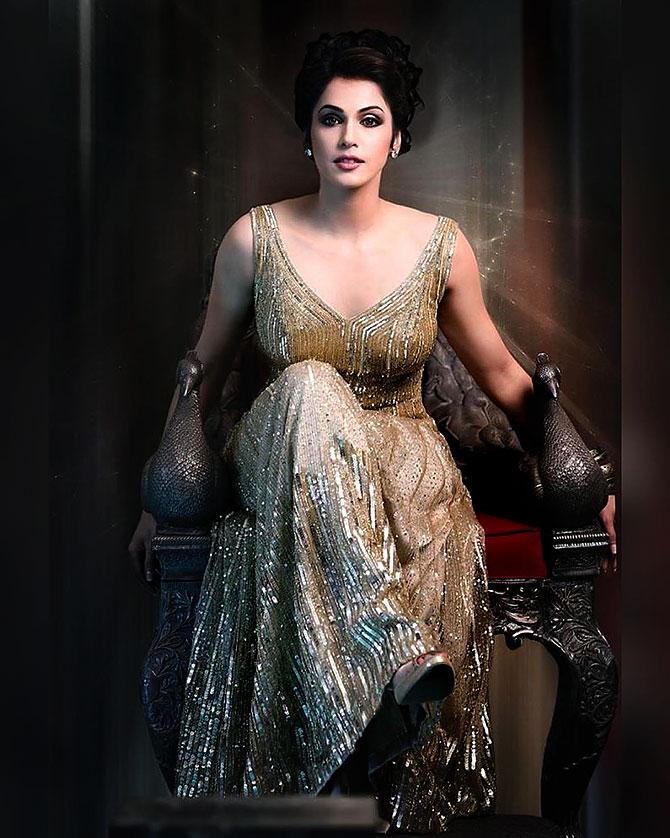 Isha Koppikar writes, 'Women make up for half the worlds population and it is because of the women that the human race exists. Don't just celebrate, respect and honour yourself today, do it everyday every moment because YOU are special! Wishing you all a very happy women's day!'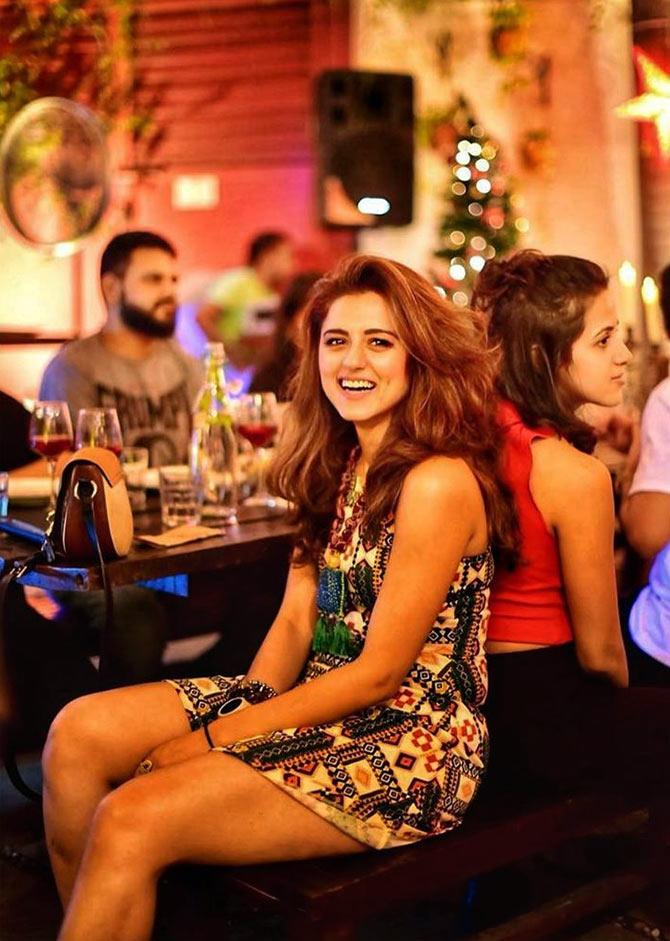 Television actress Ridhi Dogra puts in a word, 'This #internationalwomensday if there's something I want to say it's this. - 'Women! Have each other's back.' (P.s. Just like this picture.. Knowing and unknowingly.).
'Understand this woman -- We live in a male dominated world that has majorly benefited from women pulling other women down coz it means to be in the big boys club.
'And it also means that men don't have to deal with us coz we keep doing it for them.. Whether at home, office, between friends and those god-forsaken-good for nothing-yawn-worthy gossip sessions..
'I urge the women, ladies and young girls to hold each other up.
'Don't bring another women down because she's doing something you don't do Or can't do Or won't do....
'Whatever may be your reason -- It's detrimental to our collective growth and standing in the world if we keep bringing other women down.
'We need to take charge, forge ahead, change laws and make this world a world where life is equal and fair. For women as is for men.
'And that is only possible if we stand by each other.
'Let another woman shine.
'Enjoy her success.
'Let another woman gloat.
'Enjoy her happiness.
'Let another woman rise.
'Enjoy her pride.
'This women's day let's take a pledge to never put a woman down. And support one another without a thought. Can you do that?????'