Bollywood celebrates Women.
Women are being celebrated all over the world on Women's Day, and in Bollywood too.
Film folk have shared messages celebrating women, hailed women who inspire them the most on social media.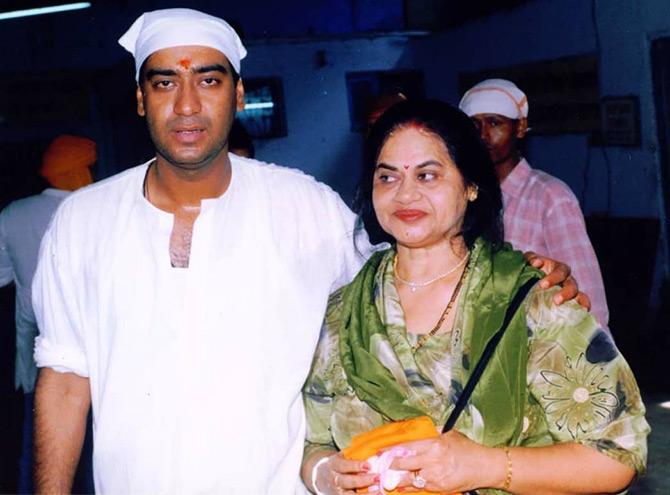 Photograph: Kind courtesy Ajay Devgn/Instagram.
Sharing a picture with his mom Veena Devgan, Ajay Devgn writes, 'The first woman in my life who taught me well!'
'To all mothers, daughters, better halves & sisters everywhere... You are celebrated everyday!'
...And that's Kajol's super wish in style.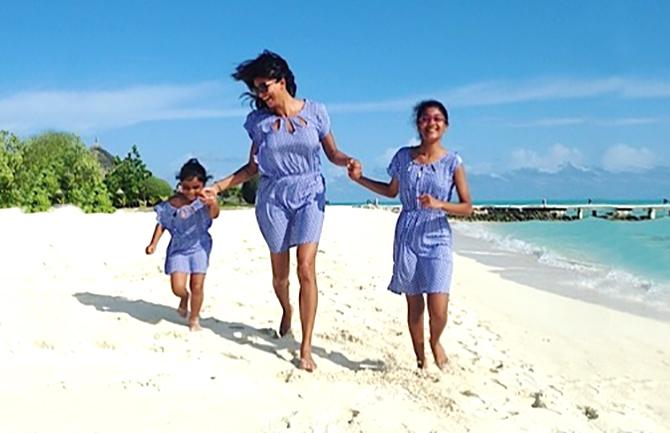 Photograph: Kind courtesy Sushmita Sen/Instagram
Sushmita Sen shares a picture of her daughters Renee and Alisah and writes, 'Women can't be defined generically, even when mentioned collectively!!!To truly celebrate a woman, it's important to accept all 'her' nuanced differences, her innate strength, momentary vulnerabilities & yes strength again!it's often said, 'women are complicated' well, imagine going through a lifetime of fast paced changes, physically, biologically, emotionally, socially...then realise, just how uncomplicated a 'woman' actually makes it all look!!
'She's not perfect, but gives it 'HER' all, she's born with a heart of a nurturer, with the 'Will' to be a provider. She's #shakti not for the lack of fear but for owning courage inspite of it!She's a force of nature, that drives the seasons..no matter what the role, resilient until the very end! Dugga Dugga #HappyWomensDay what a privilege to be born a woman!!! With love & kisses, Alisah, Renée & yours truly!!!I love you guys!!!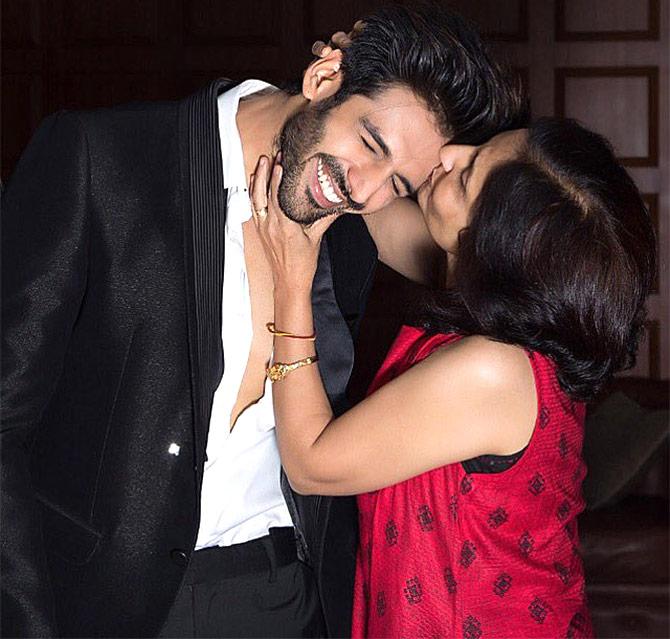 Photograph: Kind courtesy Kartik Aaryan/Instagram
'To the Strongest person I know Who not surprisingly is a Woman All because of You And your blessings,' says Kartik Aaryan with an adorable picture of his mum, Pragati Tiwari.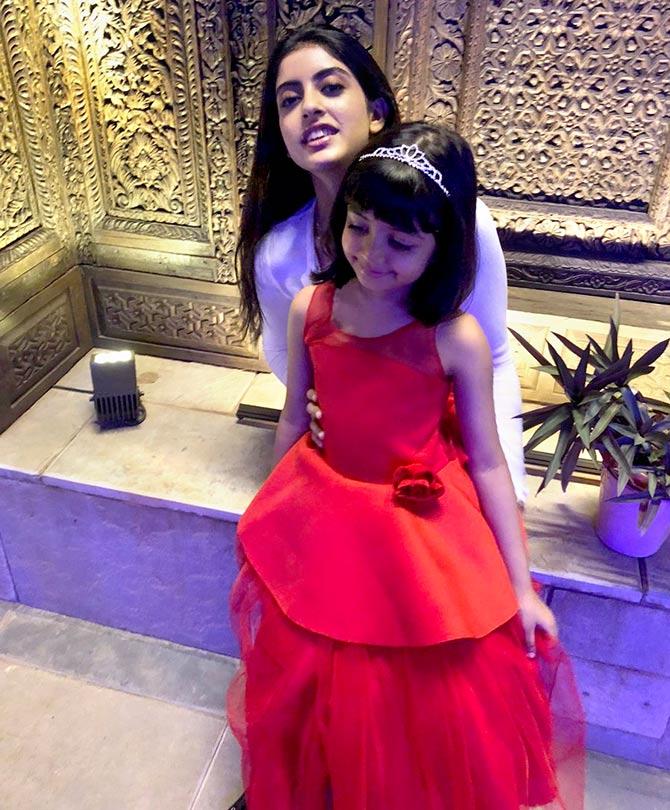 Photograph: Kind courtesy Amitabh Bachchan/Twitter
'Empower our girls !! Support #BetiBachaoBetiPadhao ensure all girls in your community have access to the same health care as boys. #IWD2018 #BetiHaiToJahanHai,' writes Amitabh Bachchan.
Anushka Sharma: Every step makes a difference when you believe in something strongly and do your bit. It might not show immediately but the results do create a ripple and an impact. To all the women fighting for what they believe in, don't give up !! Happy #WomensDay.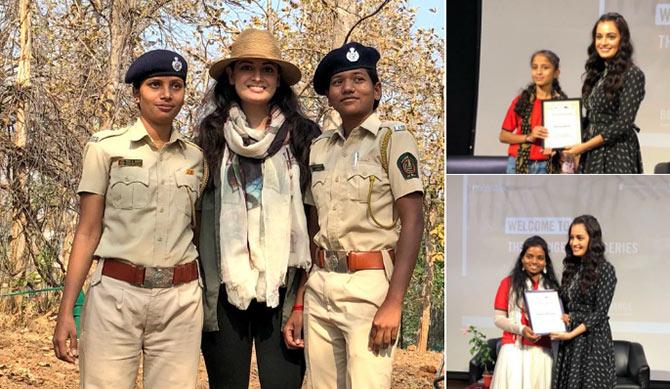 Photograph: Kind courtesy Dia Mirza/Twitter
'Challenge every custom, culture, stereotype, myth that creates/reinforces inequality. The world needs SISTERHOOD. Let's work together. Support, lift, love one another #PressForChange #IWD18 #WomensDay #SheInspiresMe #BetiBachaoBetiPadhao,' Dia Mirza writes.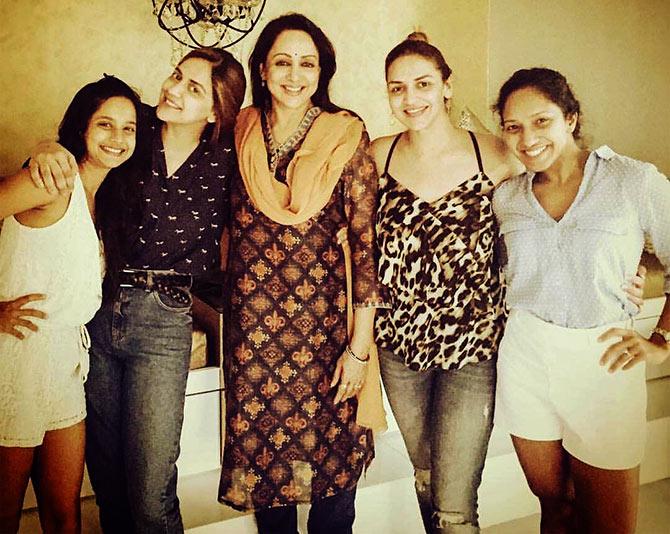 Photograph: Kind courtesy Esha Deol/Instagram
Esha Deol hails the strong women in her life, and writes, 'Blessed to have these strong women in my life... my mother (Hema Malini), my sister (Ahana) & my 2 besties (Shilarna Vaze and Tasha) who complete me Happy Woman's Day.'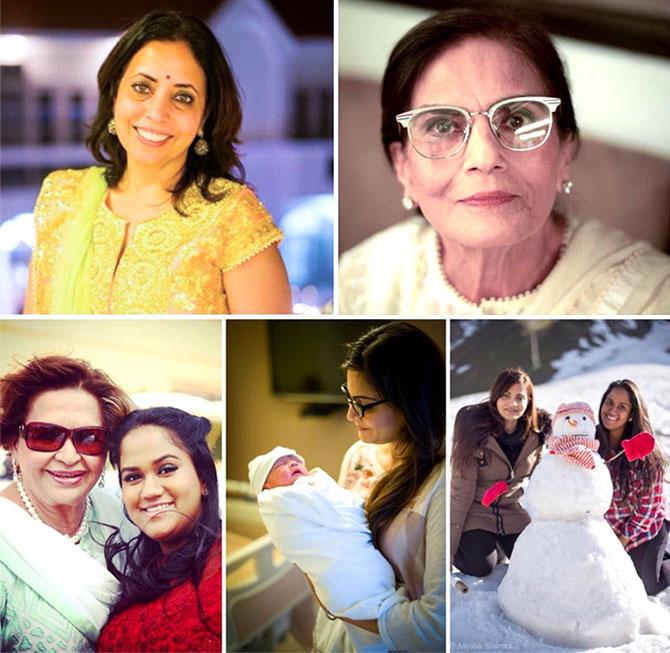 Photograph: Kind courtesy Aayush Sharma/Instagram
Aayush Sharma posts a collage of the inspirational women in his life, and writes, 'Y'all make everyday special. Today is just an excuse to celebrate it Thanks for everything! Love you all #PillarsOfLife #HappyWomensDay'.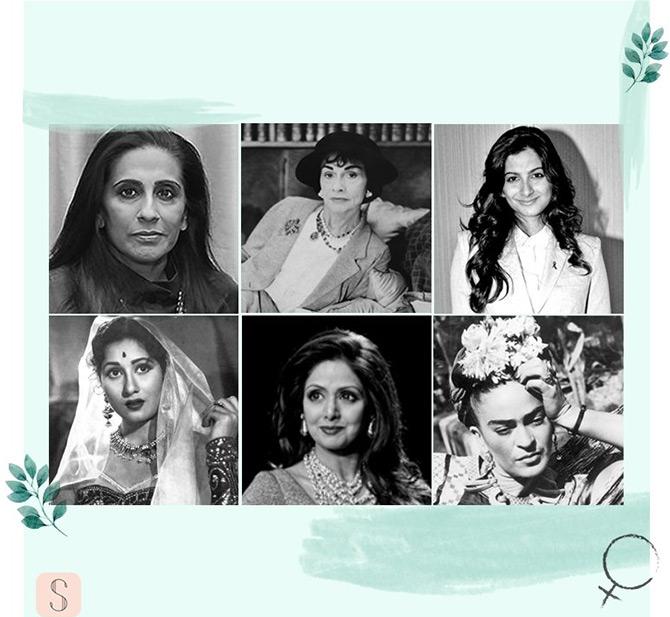 Photograph: Kind courtesy Sonam Kapoor/Instagram
'This has been an incredibly significant year for women around the world. I'm lucky enough to have had amazing female role models in my life & today, on #WomensDay, I pay homage to them all,' Sonam Kapoor writes.
'The idea is not to highlight gender but to move away from the thinking that gender is a boundary at all. #WomensDay.'
Dhanush: Happy Women's day and thank you for making our lives better every single day. #womensday.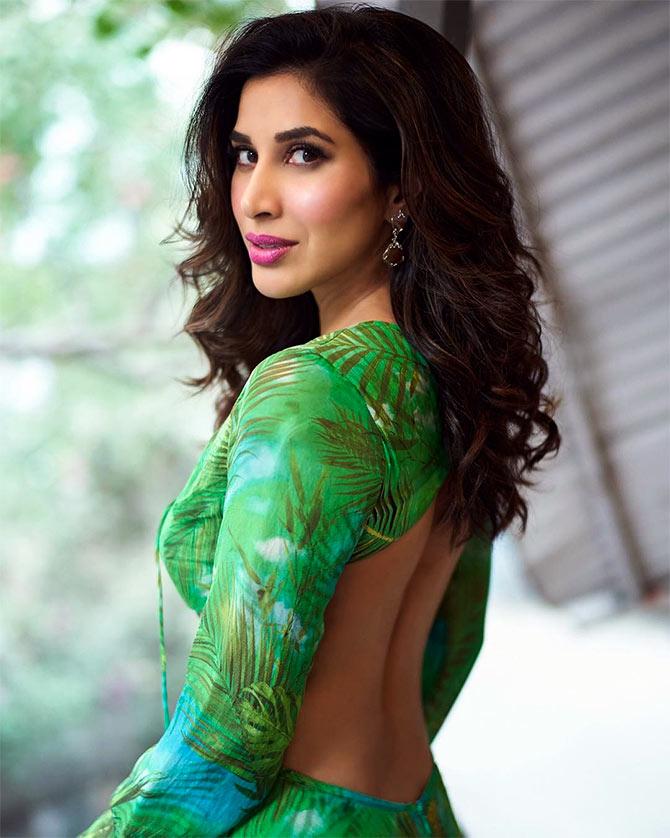 Photograph: Kind courtesy Sophie Choudry/Instagram
'Look back only to see how far we've come Still so much to achieve in terms of equality of pay, opportunity, safety & respect but look how far we have come ladies!! May the Wonder Woman in us continue to fight for our own dreams and for each other!!! Happy Women's Day!!' Sophie Choudry writes.
Himansh Kohli: 'Dear Women, I know it's hard living in a male patriarchal society. We see injustice happening everyday around us, be it at home or at work. Promise that you won't let it go, and be the fighter you are. May one day we all be equal. Cheers to your spirit. Happy #WomensDay.'