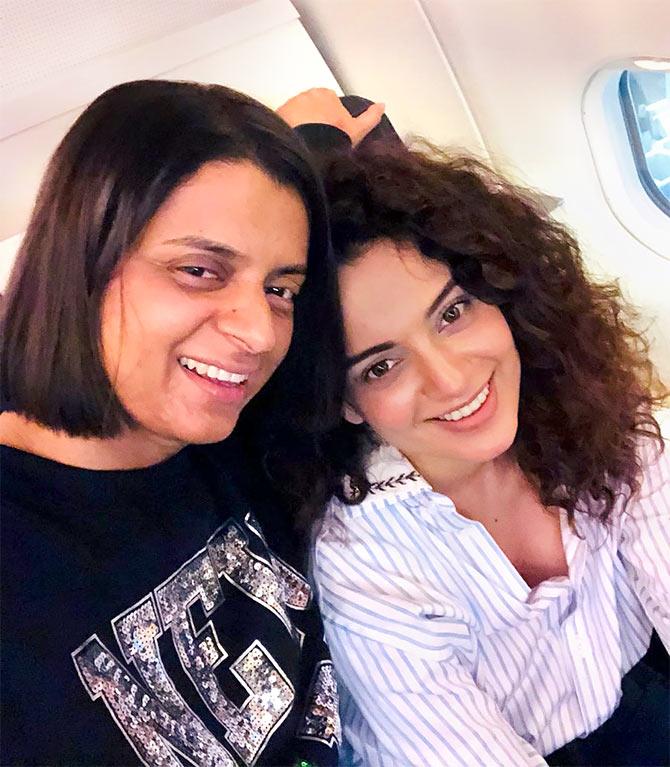 Rangoli Chandel is in the news again.
This time, for reportedly spreading communal hate through her Twitter posts.
Reported by some fellow users, including Sanjay Khan's daughter jewellery designer Farah Khan Ali, her account has been suspended by Twitter authorities.
It's not the first time Kangana Ranaut's sister and manager has created a stir in social media.
If Kangana's outspoken and opinionated ways land her in controversy, Rangoli regularly goes hammer and tongs at the bulk of Bollywood on social media to create one.
We look at 10 times Kangana's sibling spokesperson snapped at anyone and everyone who ticked the sisters off on Twitter.
Media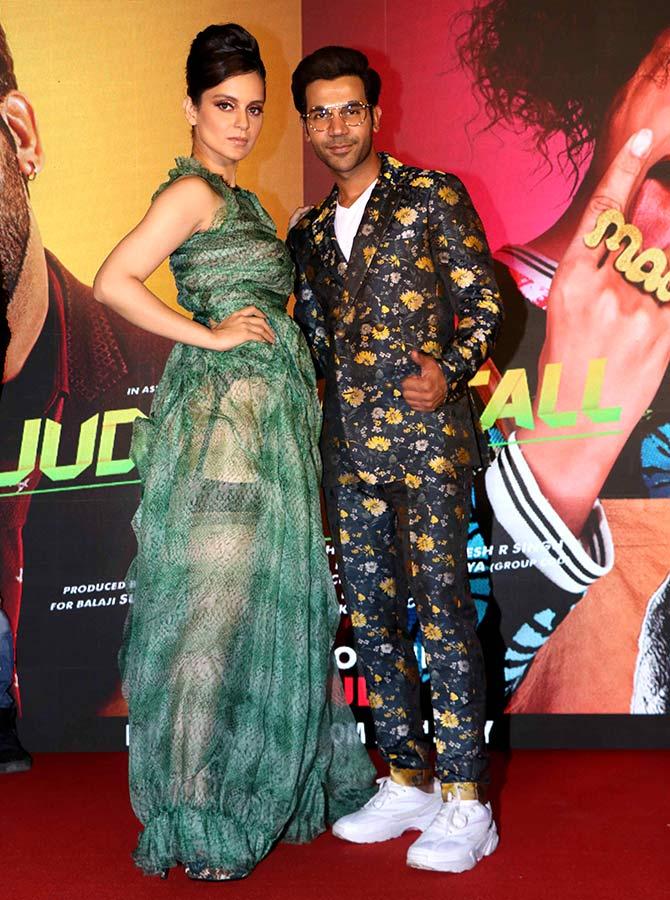 'Ek baat ka main vaada karti hoon, Kangana se apology toh nahin milegi, in bikau, nange, deshdrohi, desh ke dalal, libtard mediawalon ko, magar woh tumko dho dho kar sidha zaroor karegi... just wait and watch, tumne galat insaan se maafi mangi hai'.
Unfazed by the Entertainment Journalists Guild of India's decision to boycott Kangana, Rangoli was far from apologetic.
The media would regret messing with Kangana, she promised with characteristic aggression.
Taapsee Pannu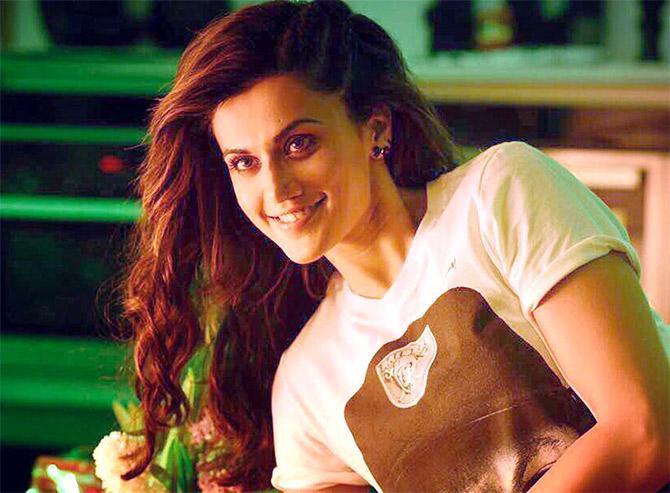 'Kuch log Kangana ko copy kar ke he apni dukaan chalate hain, magar pls note, they never acknowledge her not even a mention of her name in praising the trailer, last I heard Taapseeji said Kangana needs a double filter and Tapseeji you need to stop being a sasti copy'.
Most people are happy to hear good feedback for their trailer. But Taapsee Pannu's favourable reaction to Judgemental Hai Kya's promo did not go down well with Rangoli.
Still resentful about Taapsee's 'gift Kangana a double filter' jibe in an interview, Rangoli came down heavily on the Badla actor calling her a 'sasta copy' of her sister.
Anurag Kashyap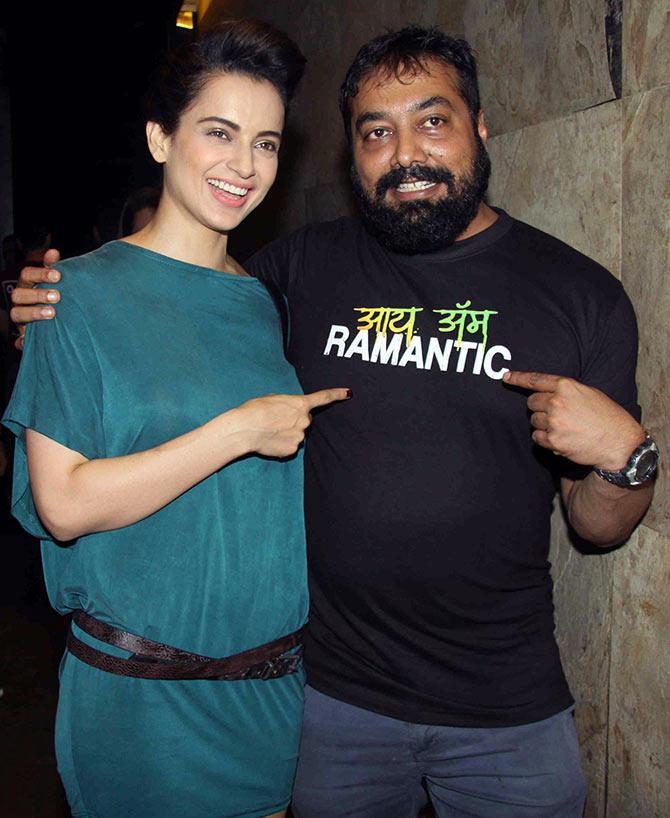 'I know you are working with her but please don't get desperate without understanding the real issue ... back off..'
Taapsee's Manmarziyaan director got a taste of Rangoli lashing no soon he tweeted to play mediator.
Hrithik Roshan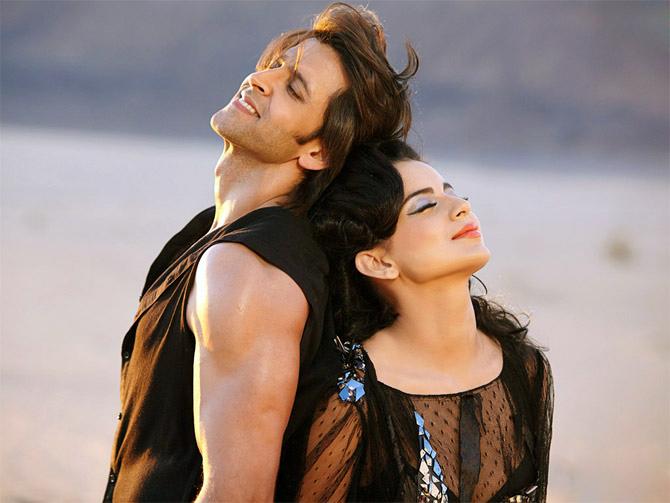 'Yeh dekho uncle ji phir shuru ho gaye, arrey chal bhai aage badh, thode thode dinon baad baizzati ki dose ki lat lag gayi hai shayad, tere liye ab mere paas koi dose nahin hai, chal phoot yahan se'.
One could fill pages of a book with all the insults exchanged between the two parties involved in Hrithik Roshan and Kangana Ranaut's never-ending feud.
Rangoli's salvo, in response to Hrithik's interview where he referred to Kangana as a bully, takes sledging to another level.
Karan Johar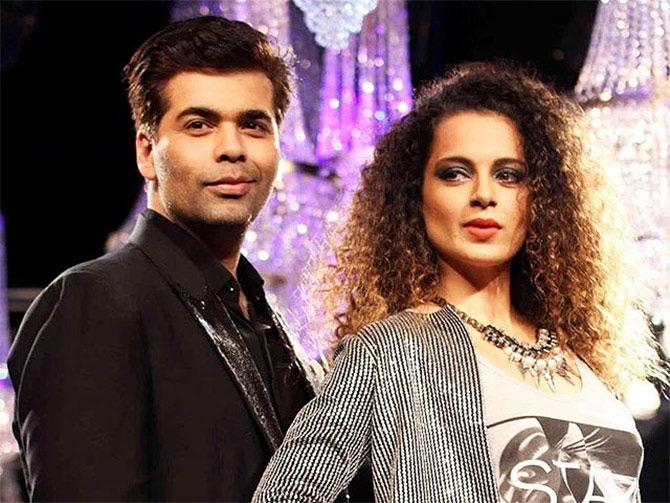 'Karan not only takes huge percentage of every artist earnings who he launches or works with and sends to Matrix bt also tells them what to wear and who to sleep with, percentage I understand lot f Hollywood production houses do that but always forcing actors to patch up and break up based on his brand propaganda requirements will nt b acceptable by any self respecting individual career gaya bhad mein peace f mind is more imp khud ki nazron mein he gir jaoge toh duniya mein 4 paise toh kama loge magar sahi mayane mein kuch ban nahin paoge'.
Ever since Kangana called K Jo the flag bearer of nepotism on his show, Koffee With Karan, no opportunity's been lost to mudslinging.
Though nothing beats Rangoli's diatribe on Twitter where she vilified the film-maker in the worst possible words.
Alia Bhatt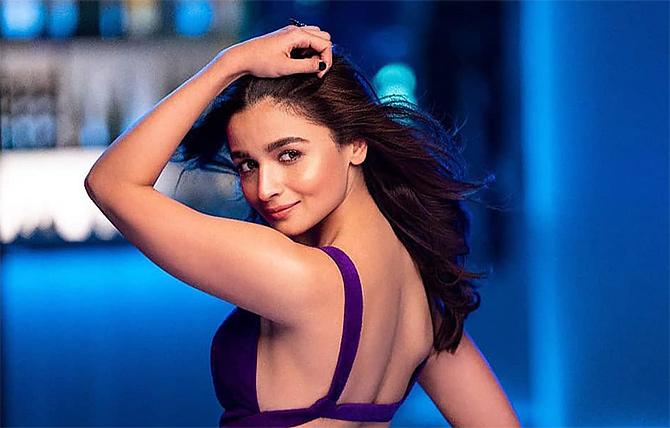 'While whole world propagating speak up or me too Aliaji is going ' main chup rahoongi aur zulm sahoongi How regressive is that, coming from a British girl sounds strange, if you take a leaf from Papa Jo's book obviously it will be melodramatic'.
'Of course Kangana is jealous of Alia's super model looks and fashion sense, remarkable multiple national awards winning acting skills along with superhuman action style, Her exceptional IQ and speeches along with refreshing writings, directorial skills...'"
First Kangana expressed her displeasure over Alia Bhatt's lack of support towards Manikarnika, especially since she was so vocal in her appreciation of Raazi. Naturally, rankled Rangoli had to have her say too.
You'll find abundant instances of Rangoli spamming her timeline to spew venom and sarcasm at Alia and ridicule her diplomatic, graceful stance over the same.
Ranbir Kapoor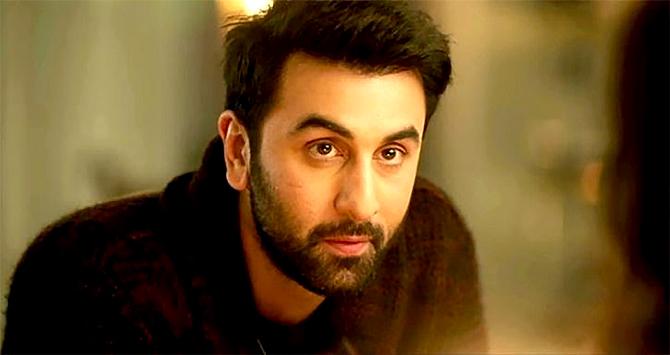 'Agar Ranbir kapoor 50 flops ke baad, one successful film with Raju Hirani (who gives hits with even with a lamppost) can ascend to top, why not Kangana who even directed the film Manikarnika, why diffent rules for her? Because she is not Karan Johar Chamcha...?'
Ranbir Kapoor and Kangana do not have any reason to not get along. But perhaps his close association with Karan Johar and Alia Bhatt makes him worthy of ire in Rangoli's routing dissing sessions.
Randeep Hooda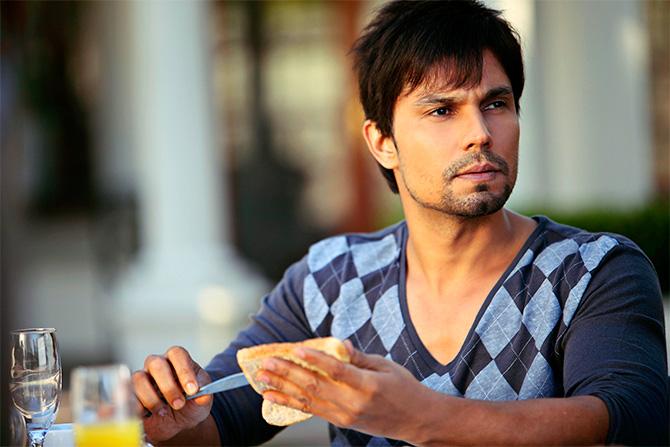 'Alia baby ko bachane ko nepotism gang ki khud ki himmat nahin toh tujhko aage kiya, I know during film Ungli what u did, kitna harass kiya tune Kangana ko aur kitna bada chatukar hai tu Karan Johar ka/
'Magar phir bhi tera kuch nahin hua, at least people like Alia are successful because of chamchagiri, bhai tu to permanent failure hai'.
Alia's Highway co-star Randeep Hooda praised her for not allowing the 'opinions of occasional actors and chronic victims' affect her, no prizes for guessing who got riled up?
Rangoli's below the belt barbs at Hooda are adequate indication of her rancour.
Deepika Padukone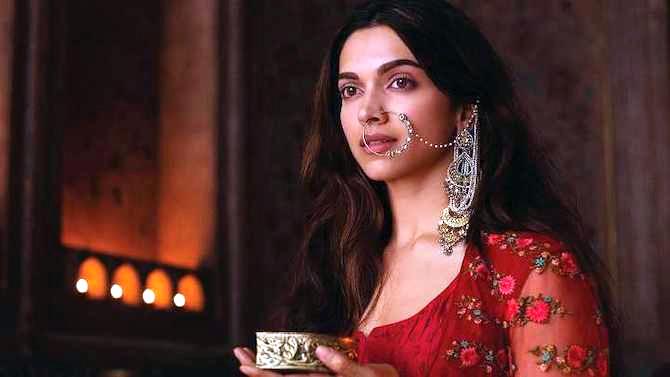 'I have a feeling after MHK (Judgmental Hai Kya was previously titled Mental Hai Kya) you will remove @deepikapadukone & get Kangana on board as your brand ambassador, her sincere effort to bring awareness to the cause and sensitive portrayal of the condition will leave such an impact on your @TLLLFoundation'.
'Anyway @deepikapadukone was depressed many years ago when her break up happened, now she is a happily married woman who is enjoying marital bliss @TLLLFoundation'.
Offered without comment.
Salman Khan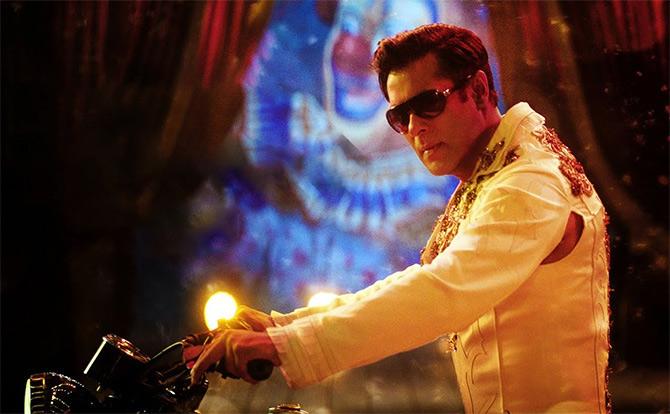 'Bolly industry Salman Khan ki chaploosi mein jut chuki hai, KJO is leading the chaploosi pack, humko bhi seekhna hai yaar peeche se chugali aur saamne chaapalusi yeh kaise hota hai'.
For better or worse, Rangoli's panga range extends all the way to Salman Khan.