Which is *your* favourite AB film?
At the peak of his career, nothing turned on a hall full of people like a full-blown Amitabh Bachchan entertainer.
Every time the towering, angry young man appeared on screen, the audience went berserk in adulation. Every dialogue in that famous baritone was received with taalis, every display of daredevilry and drollness treated to wolf whistles.
Witnessing such wholehearted, collective euphoria only enhanced the whole Big B on Big screen experience.
In recent years, many AB classics like Sholay, Namak Halal, Deewar and Shaan have returned to cinemas for the benefit of a young generation unfamiliar with his heyday magic.
The upcoming Mumbai Film Festival, too, features an exclusive screening of Bachchan's much-loved lost and found drama, Amar Akbar Anthony in its digitally restored glory.
As the Hindi cinema legend turns 75 on October 11, here's our pick of 10 films from his spectacular body of work that we'd love to re-release and relished by millennials and moviegoers alike.
Amar Akbar Anthony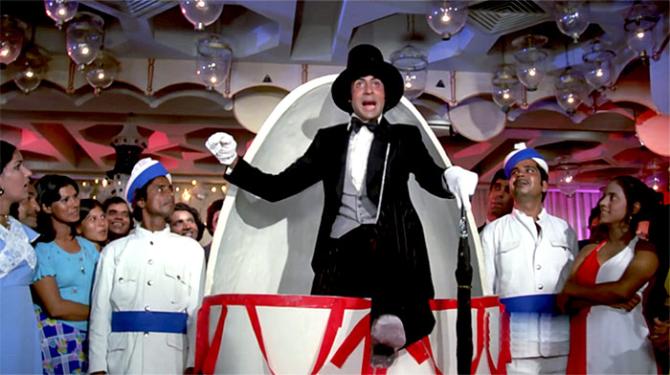 Manmohan Desai's madcap multistarrer about three lost brothers whips up a mix of quirk, sentiment and foot-tapping melodies that rejoices in its secular philosophy and AB's JuxtapositionByTheHemoglobinInTheAtmosphere appeal.
Kabhi Kabhie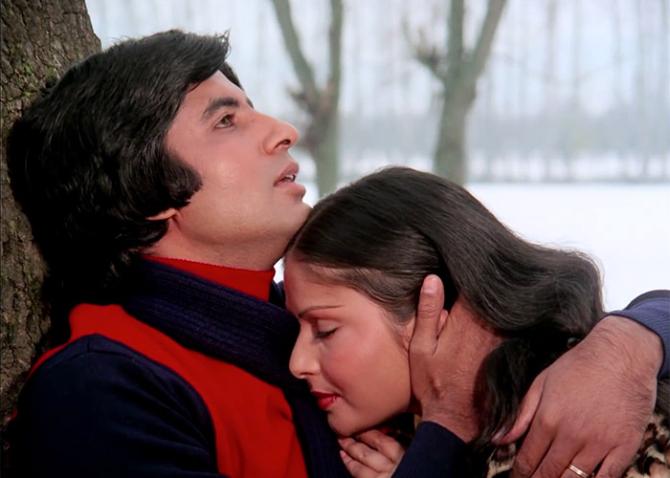 There's a rare timelessness to Kabhi Kabhie's sublime poetry, emotional grace and romantic complexity. Just a glimpse of Big B reciting its iconic lines and the unmistakable Yash Chopra touch sets the scene for awe-inspiring artistry. Who wouldn't like to revisit?
Mr Natwarlal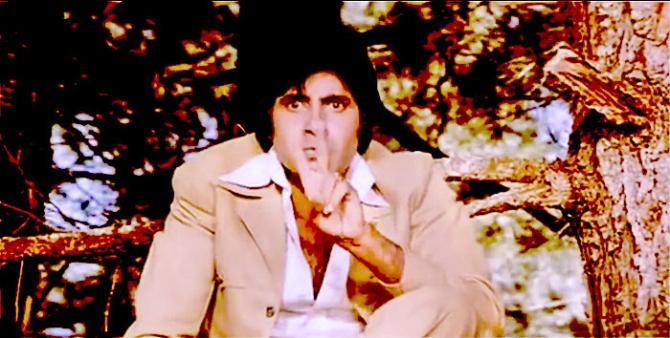 The Big B's jolly antics and kid-friendly bufoonery as he turns swashbuckler and singer for Mr Natwarlal is stuff good-natured masala movies are made of.


Satte Pe Satta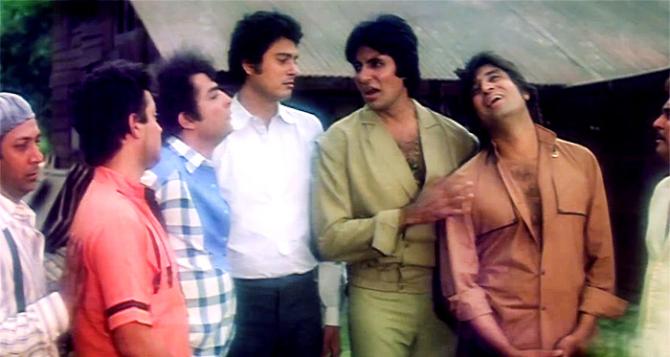 From Seven Brides for Seven Brothers to Snow White and Seven Dwarves, Satte Pe Satta takes abundant inspiration yet finds its own fun, feel-good voice in the Bachchan-led disorder about topsy-turvy brotherhood.
Hum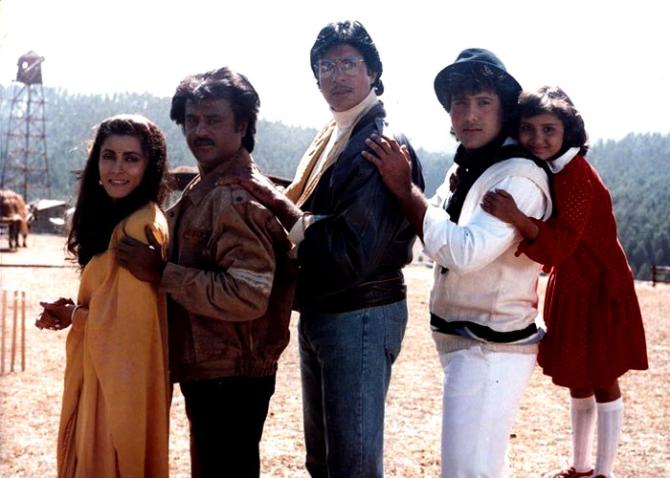 The original Tiger!
Big B burns the screen with his larger-than-life charisma and protective instincts as Rajinikant and Govinda's big brother in Mukul Anand's no-holds-barred masala, the kind you don't see on silver screen any more. Unlike the bombastic Shahenshah, it's aged quite well.
Also, THAT cast!
Muqaddar Ka Sikandar
AB walks away with all the sympathy and support in his fully filmi take on the Devdas story where Rekha loves him but he loves Raakhee who loves Vinod Khanna. Prakash Mehra's musical tale of unrequited romance is a perfect show of true star power.
Abhimaan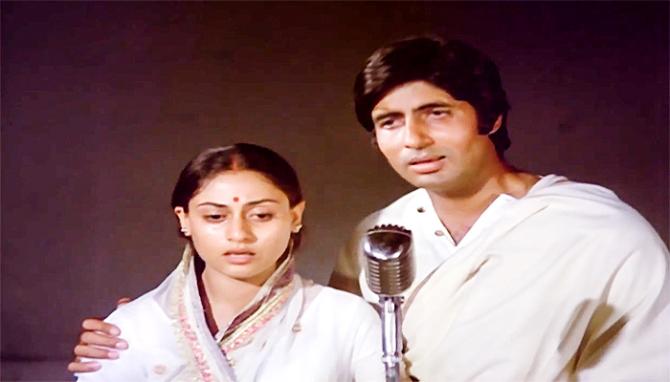 Bachchan delivers one of the best performances of his career in Hrishikesh Mukerji's Abhimaan. As the insecure husband threatened and overshadowed by his far more talented wife's (played by his real life significant other, Jaya) overwhelming success in the same field, he conveys a darkness that's at complete odds with his heroic imagery.
Trishul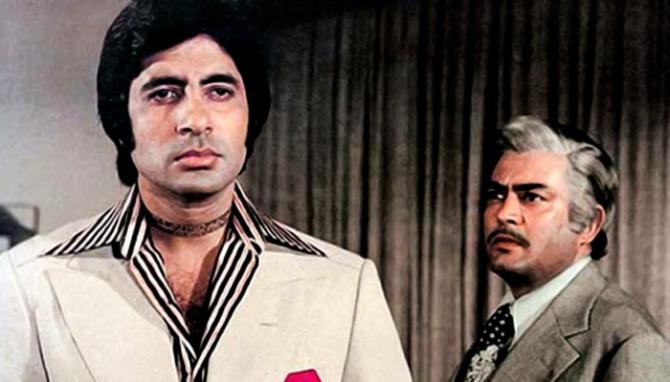 Yash Chopra's genius in familial conflicts reflects in AB and Sanjeev Kumar's powerful game of one-upmanship. As the illegitimate son designing his haughty father's downfall to avenge and honour his wronged mother, Bachchan turns bitterness into his biggest strength.
Shakti
Shakti suffered from the expectations of Ramesh Sippy's Sholay. With that out of the way now, it would be interesting to see how the audience reacts to this underrated father-son drama that comes alive in Amitabh Bachchan's grim rebellion and Dilip Kumar's steadfast refusal to entertain it.
Don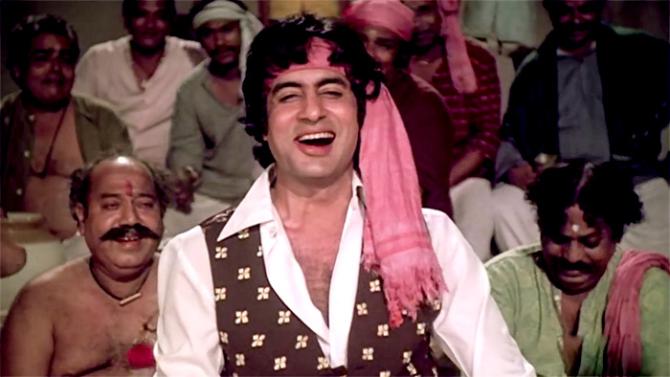 Shah Rukh Khan may make as many Dons he like but there's just one that baarah mulkon ki police is truly after. AB's smooth switch from the slick and sly underworld top dog to a paan-chewing bum pretending to be him is full of snazzy gimmicks and ingenious twists that never get old and are best enjoyed in its original avatar.