The Rs 19,100 crore 'Indian film industry' is more than its monikers for three simple reasons, notes Vanita Kohli-Khandekar.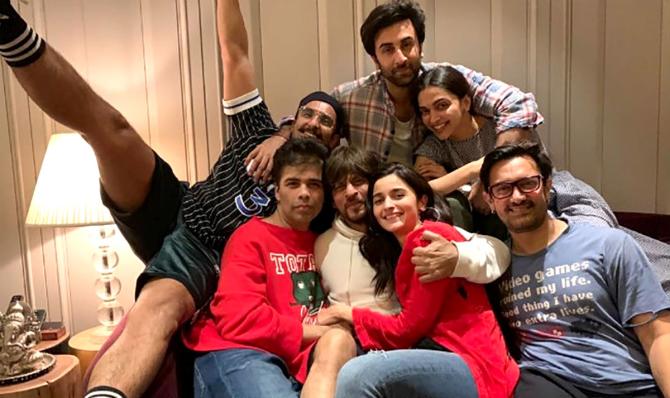 Pick up a map of Maharashtra. Look for Bollywood, the place where Shah Rukh Khan, Akshay Kumar, Amitabh Bachchan and other big film stars live and work.
You will not find it, of course.
Bollywood is simply a pejorative term used for the Mumbai-based Hindi film industry; a sort of a lowly cousin of Hollywood.
Film industries in other parts of India are referred to in similarly disparaging terms -- Tollywood for the Telugu film industry and Kollywood for Tamil.
Some of the best within the industry, including Bachchan and Shabana Azmi, actively discourage the use of these terms. They are right.
The Rs 19,100 crore 'Indian film industry"' is more than its monikers for three simple reasons.
One, it is phenomenally resilient.
In a world swamped by Hollywood, India's creative industries have stood their ground for over 100 years without any subsidy, quotas or protection. More than 85 per cent of the industry's revenue comes from Indians watching their cinema.
Roughly one-fourth of all television viewing, over 70 per cent of all music sold and a chunk of viewing on over-the-top platforms is films.
Other than Korea, India is one of the few countries with an industry that tells authentic local stories well.
Gully Boy, Gangs of Wasseypur, Vicky Donor, Piku, Masaan, Andhadhun are just a few from the decade gone by, in Hindi. There are scores in Tamil, Marathi and Bengali among other languages.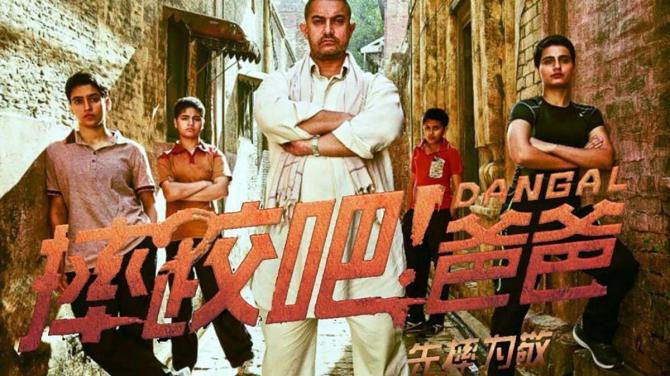 Two, after India's IT industry and managerial skill, its film industry is one of the strongest symbols of its soft power.
When Dangal and Secret Superstar became hits in China some years back, the worried Chinese called a meeting to understand their lack of creative soft power.
When A R Rahman, Aishwarya Rai Bachchan, Priyanka Chopra, Shah Rukh among others win an award, perform at the Oscars, speak at Davos or TED Talks, they do India proud.
Three, as the world's media map gets redrawn some of the biggest firms -- Google, Facebook, Amazon, Disney, Apple among others -- are in a global search for audiences and scale. In this new ecosystem, India is represented not by its top media or tech firms, but by its creative industry.
On YouTube, the world's largest streaming platform with two billion users, T-Series, an Indian music firm has the most watched channel.
For Netflix, the progenitor of high-quality, subscription driven, streaming, India is one of the largest markets for commissioning content. It has over a dozen Indian shows at various stages of development plus 17 original films and 14 original shows already streaming to its 183 million members in under 200 countries.
The numbers are different, but that is true for Amazon Prime Video as well. Sacred Games or The Family Man are local stories that found a global audience.
Indian cinema is a beacon of its diversity. Caste, religion, ideology, colour, background, all the things that stymie many Indians while looking for a job, home or simply friends, don't matter in the film industry.
You will struggle, but if you are good you rise to the top. This has been proved over 100 years with thousands of technicians, writers, actors et al.
A former, bus conductor (Rajinikanth), copywriter (Ranveer Singh), watchman (Nawazuddin Siddiqui) and a man who sold wafers (Boman Irani) are among the most sought after talents today.
In many professions, the second generation follows its parents successfully -- doctors, teachers, lawyers, bankers, corporate India, politics. But in cinema it is rare for the second generation to be successful.
Do you remember Kumar Gaurav (Rajendra 'Jubilee' Kumar's son) or Uday Chopra (Yash Chopra's son)? Raj Kapoor was part of the first family of Indian cinema but only one of his three sons, Rishi Kapoor, found success. Nobody remembers Randhir or Rajiv Kapoor.
That is why the squabbling over nepotism, camps etc that has broken out on social media following actor Sushant Singh Rajput's tragic suicide, makes no sense.
Going by the language used and things being said, it seems that anyone sulking about a role they didn't get, a slight they felt and almost every attention-seeker is using Singh's dead body to fire digital shots.
But Indian cinema's diversity, its ruthless, heartless meritocracy does not have any 'reservations' for outsiders or insiders.
The only thing that could insulate you is success and that comes from audiences.
Remember there is no subsidy, no quota, nothing that protects the Indian cinema. If the audience doesn't like a film, that is the end of it. And you cannot force the audiences to like a film because you think an actor or a writer should get a 'chance'.
Maybe it is time for industry associations to step in. Let's get cinema back to the centre of this discussion; not the petty quarrels of the people who make it.