'Many thought it was the end for me,' Lataji told Subhash K Jha.
'I just couldn't sing!'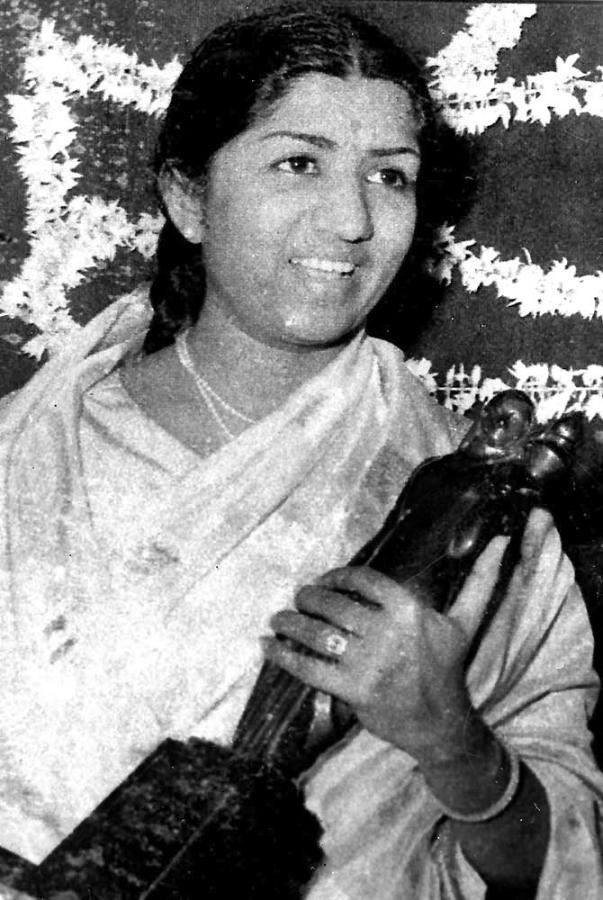 The voice that has defined beauty, harmony, grace and humanism for millions of Indians for over seven decades almost got stilled.
The year was 1961.
By then, Lata Mangeshkar had already become the voice of the nation, the first choice for every heroine.
Leading ladies like Nargis, Meena Kumari, Madhubala, Nutan, Vyjanthimala and Waheeda Rehman wanted no other voice. Many of them said so contractually.
Such success is bound to have its share of animosity.
Sure enough, Lataji's voice began to trouble her to the extent that recordings began to get cancelled.
Though she blamed it on a sinus infection, many of her well-wishers believed she was being slow poisoned.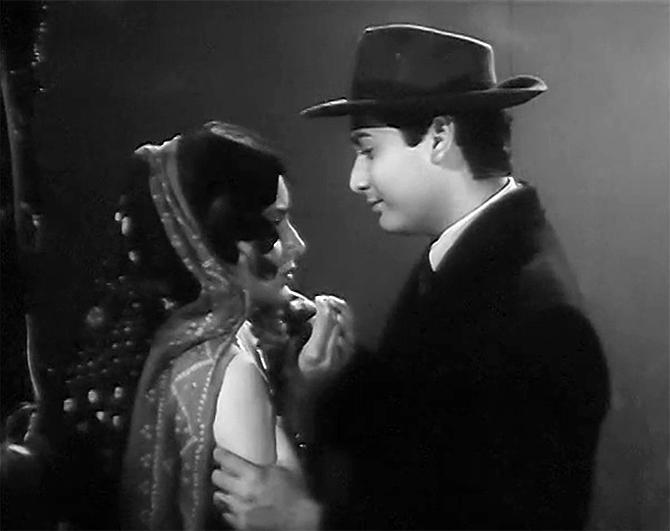 At this juncture, composer-singer Hemant Kumar stepped in with the haunting Kahin Deep Jale Kahin Dil for Bees Saal Baad.
"Many thought it was the end for me," Lataji told me, recalling the nightmarish time.
"I just couldn't sing! I tried to do Hemantda's song Kahin Deep Jale Kahin Dil thrice and each time, I found my voice faltering. There was something seriously wrong. I told Hemantda to go ahead and record the song with someone else. But he was adamant. He gave me strength to recover. He wasn't alone; the entire entertainment industry prayed for me."
Sure enough, Lataji's voice recovered and she gave a rousing performance singing that exquisite composition.
And to think doctors had warned her that she would not be able to sing again!
"If you want something done from me, all you have to do is tell me I can't do it," Lataji says. "I cannot accept no for anything. It was a very challenging phase for me. I could have given up my career, but I refused to listen to what others said."
It is this resilience that now holds Lataji in good stead as she recovers from her illness.
There is a lot of unfinished business to attend to, and Lataji is not going anywhere.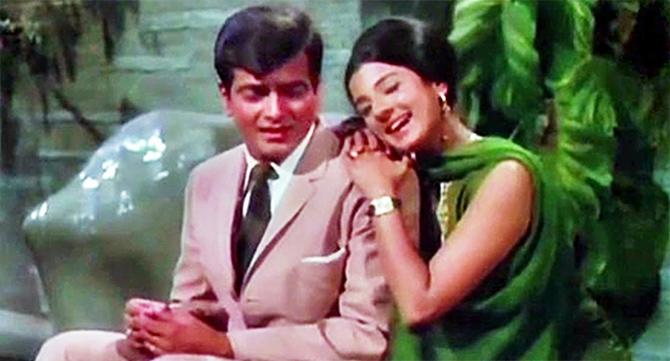 Kahin Deep Jale Kahin Dil fetched Lataji her second Filmfare award.
She accepted only one more (for the song Aap Mujhe Achche Lagne Lage from Jeena Ki Raah) before bowing out of the Filmfare awards.
"I wanted other singers to get a chance to be recognised," she explained.
Isn't this thought in direct contradiction to the allegations of monopoly that followed Lataji's career right until the present times? It is said that jealous rivals had arranged to poison her voice.
"I have heard these rumours too," she said. "But I refuse to accept that anyone would want to harm me. Far from discouraging other singers, I always tried to encourage new talent. When I couldn't sing a particular song, I recommended my colleagues. But if composers wanted only my voice, there is little I could do to change their minds."