Will Priyanka start a family? Or does she have some career aces up her sleeve?
Longtime Rediff.com contributor Aseem Chhabra, author of Priyanka Chopra: The Incredible Story Of A Global Bollywood Star, predicts PeeCee's next moves.
One day in 2010, British-Indian venture capitalist Anjula Acharya, who lives in California, and CEO of Interscope Records Jimmy Iovine were exploring the next big idea out of India.
During her tenure as the founder of the music company DesiHits.com, Acharya had already co-produced songs featuring A R Rahman, Pussycat Dolls, and even Sonu Nigam and Britney Spears.
Then quite by chance, Acharya thought of Priyanka Chopra who had had been featured in a video in Rohan Sippy's film Bluffmaster.
Acharya did not know if Chopra could sing but she remembered the Bollywood star had swag.
That one little thought eventually led to Chopra's short-lived music career in the US. When it ended abruptly, the star landed a plum television assignment on the ABC show, Quantico.
Three seasons later, Quantico ended, but not before Chopra got a couple of relatively small parts in Hollywood films, a lot of air time on television talk shows, major magazine covers and invitations to walk red carpets and powerhouse galas.
She also got to spend time with Syrian children housed in refugee camps in Jordan and became a recognisable celebrity in the US.
And now, she even has a young, handsome American husband.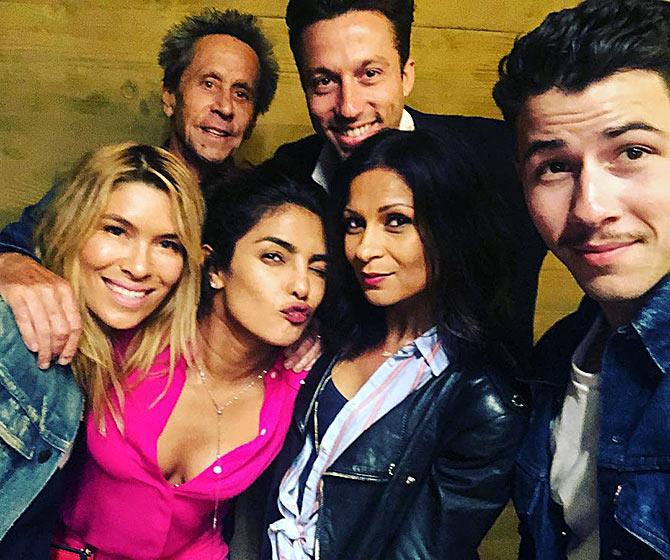 We can plan as much as we like but no one can predict where our lives take us.
In 2010, when Chopra agreed to sing a song for Acharya and Iovine in a recording studio in Mumbai, she obviously had no idea that this would be the path she would choose.
Whenever she was asked how she saw her future, she would respond by saying, 'I am and always have been a global citizen, who entertains a universal audience.'
It was a standard pat answer but it would also define who Chopra slowly has become -- the first crossover Indian star of our times (Irrfan Khan would be a close second to her).
But the jury is still out on whether this crossing over will actually amount to her becoming a successful actress in Hollywood.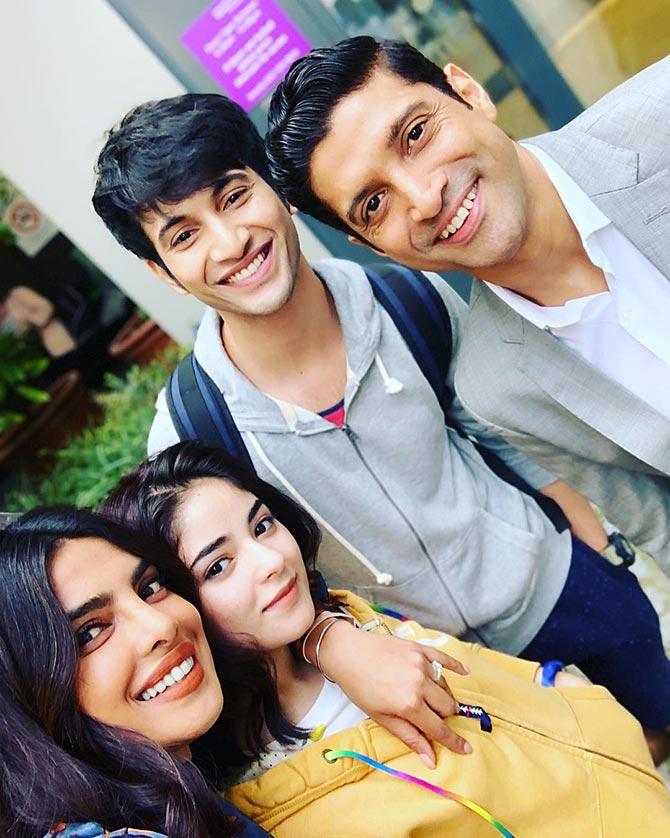 In recent months -- especially after Quantico was canceled -- Chopra made some major decisions.
She walked out of the Salman Khan film Bharat and decided to be a part of Shonali Bose's The Sky Is Pink.
It tells a moving story about a young girl born with Severe Combined Immuno-Deficiency who becomes an inspirational speaker and an author.
Chopra and Farhan Akhtar play the young girl's parents.
Given the film's emotional subject matter, Bose's record as a film-maker and the intense work she does with her lead actors, The Sky Is Pink may turn out to be one of Chopra's strongest performances.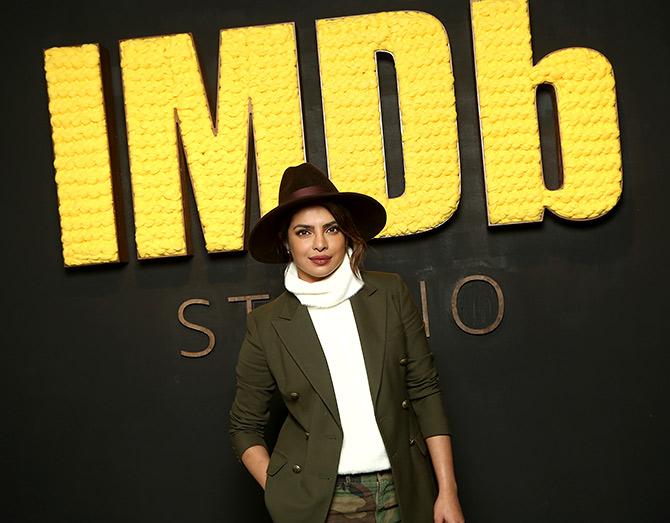 But where Chopra goes after this is anyone's guess.
One easy answer to her immediate future is that Chopra would want to have children soon. She is 36 and that is certainly understandable.
Does Chopra have any other projects lined up after The Sky Is Pink? We do not know.
Some projects suggested in the last year were shelved even before they took off. These included a biopic on the life of the late Indian American astronaut Kalpana Chawla and a television sit-com Chopra planned to produce, inspired by Madhuri Dixit's life in the US.
Also canceled, or at least indefinitely postponed, is the high profile Hollywood film Cowboy Ninja Viking with Chris Pratt.
Reports had indicated that Chopra had left Bharat to work on Cowboy Ninja Viking. The film business is very unpredictable and if the reports are true, then the canceling of Cowboy Ninja Viking must have been hugely disappointing to Chopra.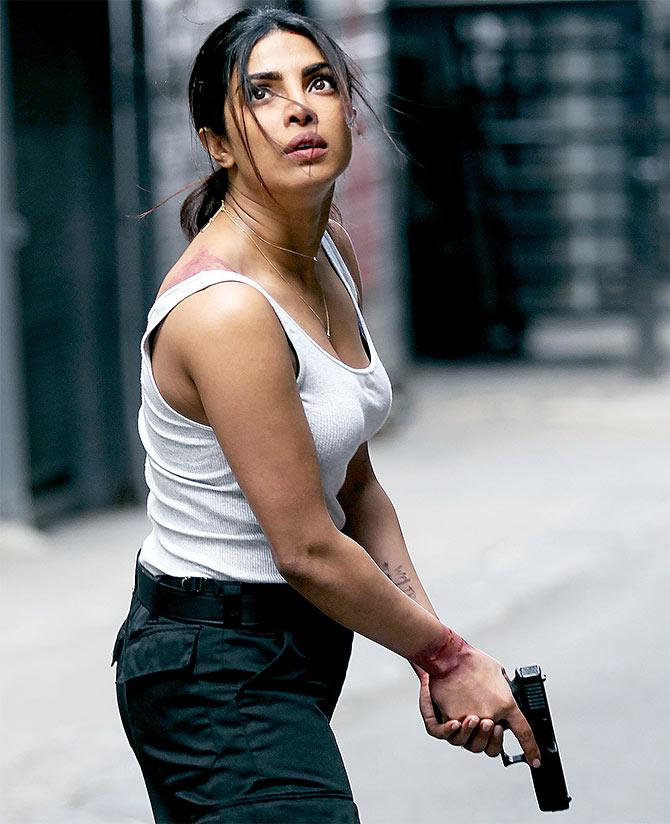 When Chopra accepted the lead role in Quantico, she often said in interviews that her one key condition for a TV show was that she would be offered a job in line with her being one of Bollywood's top stars.
After last year's box office disaster Baywatch, Chopra acted in two indie films.
She had a small supporting role in A Kid Like Jake and it led many to ask why she had even acted in that film.
Isn't It Romantic is scheduled to open on Valentine's Day 2019. Not much is known about the second film except that it is directed by Todd Strauss-Schulson whose previous works include A Very Harold and Kumar 3D Christmas, starring Indian American actor Kal Penn.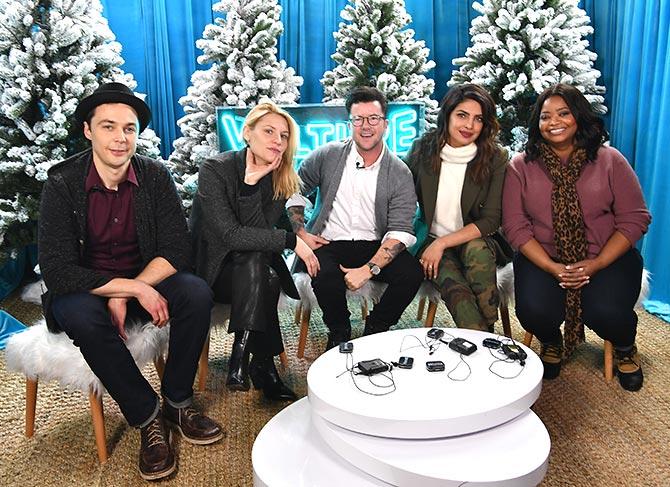 Given Chopra's post-Quantico track record, one thing is clear.
While she is now a celebrity in the US, she still has not landed with a film role which would be at par with her Bollywood stature and her last few Indian films, where she gave her career best performances: Dil Dhadkne Do, where she played a strong character in an ensemble piece, and Bajirao Mastani, where many would argue that her supporting role overshadowed Deepika Padukone's lead character, Mastani.
Nearly four years in Hollywood -- from the time Quantico started to shoot -- Chopra is still not in the league of some other foreign actresses who have left a mark on the American film industry.
Chopra's career in the US is nowhere near that of Spanish actress Penelope Cruz who entered Hollywood with a tremendous advantage -- her boyfriend at that time was Tom Cruise, and she won the Best Supporting Actress Oscar for her performance in Woody Allen's Vicky Cristina Barcelona.
Chopra's career has not seen even a touch of the level of Mexican actress and producer Salma Hayek's success.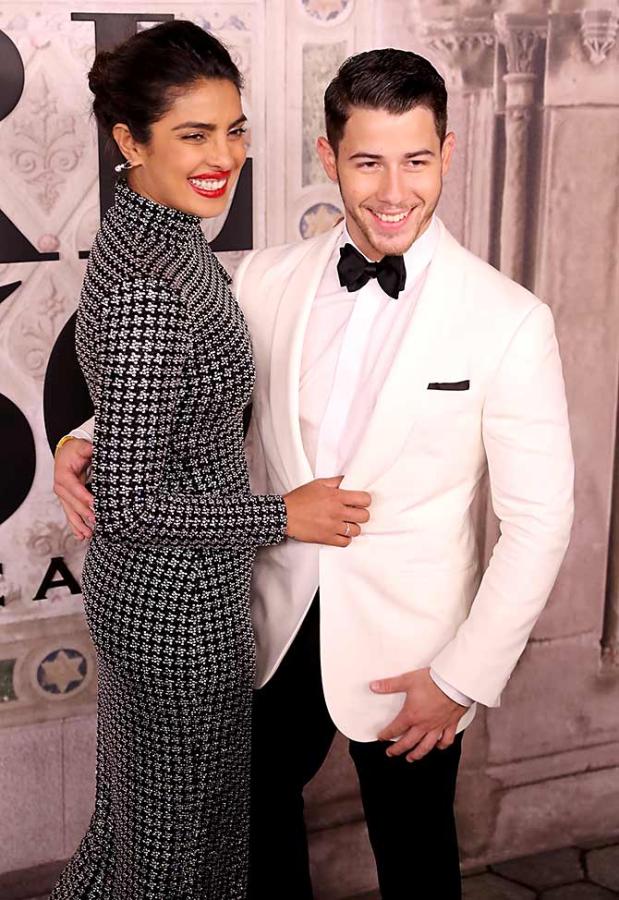 In marrying Nick Jonas, Chopra will certainly apply for a green card which would allow her to live and work in the US.
A few years later, if she wants, she can become an American citizen.
Hopefully, she would like to keep one foot in India, as she is still committed to producing regional language films with her mother Madhu Chopra. And if she has the hunger to work, she can surely get more Bollywood projects.
But looking at her pictures with Jonas it appears that at least for the time being, Chopra may just want to be happy.
The couple is very much in love with each other and sometimes, after years of working extremely hard, that is all what people want in their lives.
Chopra may or may not get solid work in the near future, but she has a new life to look forward. And that may be good enough for her.