'Songs are a commercial compromise.'
'I had to invent tricks to fit songs into my films.'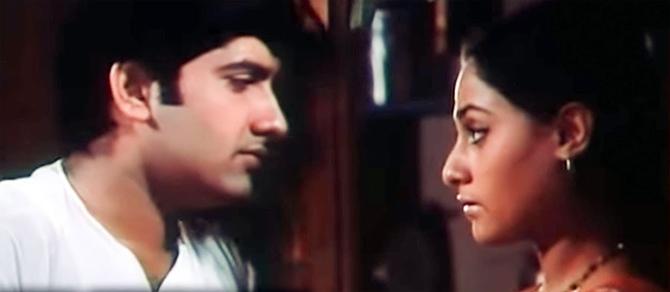 Basu Chatterjee's penchant for timeless music puts him at par with all-time great film-makers of Hindi cinema like Raj Kapoor, Raj Khosla and Manoj Kumar.
His first feature film Sara Akaash had no songs.
But from his second film Piya Ka Ghar, it was one musical milestone after another.
Piya Ka Ghar -- with music by Laxmikant-Pyarelal -- had Kishore Kumar's imperishable Yeh Jeevan Hai in its soundtrack.
Many years later, the film-maker collaborated with Laxmikant-Pyarelal again in Prem Vivah and Chakrvayuha.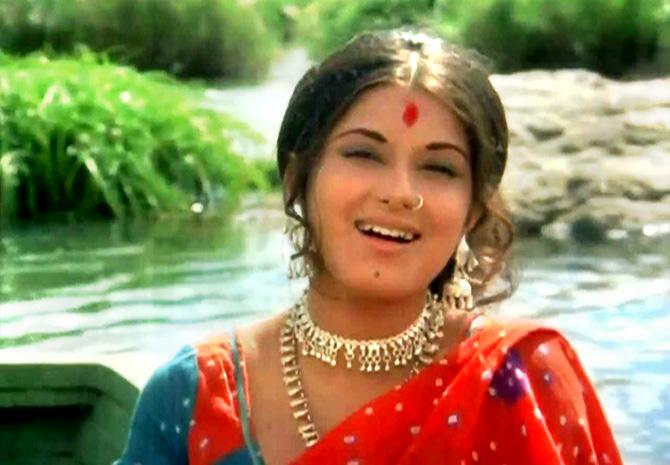 Basuda's third film Rajnigandha saw him collaborating with Salil Chowdhary. They came together for two more films Choti Si Baat and the little-seen Jeena Yahan, which has the Lata Mangeshkar gem Oh Sham Ayee Rangon Bhari.
In 1974, Basuda got the rare opportunity to collaborate with S D Burman in Us Paar, a film which had exquisite songs like Lataji's Tumne Piya Diya Sab Kuch, Yeh Jab Se Hui and Manna Dey's Piya Maine Kya Kiya.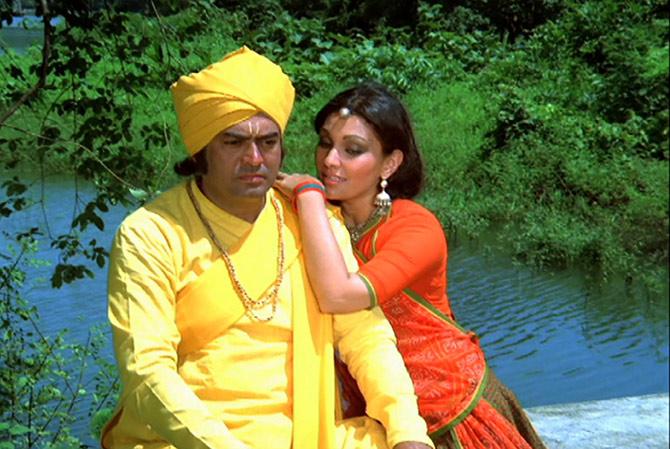 Later in Ratna Deep, Shaukeen and Manzil, Basuda partnered with R D Burman and came up with gems like Kabhi Kabhi Sapna Lagta Hai and Rimjhim Gire Sawan.
Basuda worked just once with the under-rated Jaidev in Tumhare Liye (1978).
And what a rewarding collaboration it proved to be!
Lataji's gem Tumhe Dekhti Hoon was beautifully composed and occupied pride of place.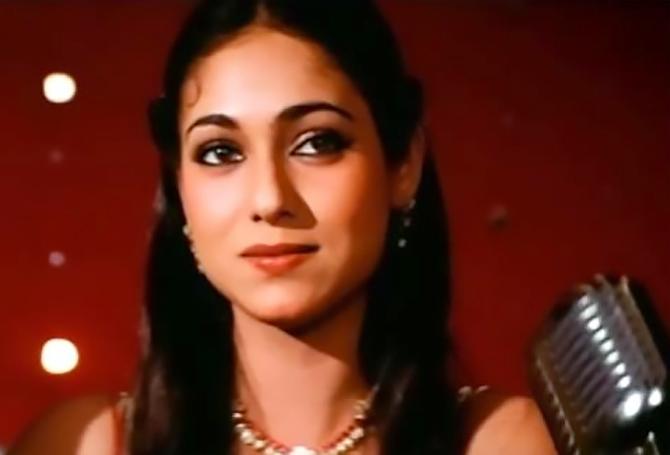 But it was Rajesh Roshan with whom Basuda did the maximum films. Starting with Swami in 1977, the director and composer collaborated on six films: Priyatama, Khatta Meetha, Dillagi, Baaton Baaton Mein, Man Pasand and Hamari Bahu Alka.
Curiously, most of these lovely songs were placed in the background. Basuda hated to see his characters lip-syncing the songs.
He had once told me, 'Have you seen people singing songs in real life? Somehow I couldn't come to terms with my characters bursting into songs in my films. No one does that in real life. You don't see people singing on the roads or even in the parks.'
'Songs are a commercial compromise,' he added. 'I had to invent tricks to fit songs into my films. In Chitchor, I made Amol Palekar's character a singer. But I never believed that songs could be hits only if they were lip-sync-ed on screen by the lead actors.'
'In my films, songs like Rajnigandha Phool Tumhare, Yeh Din Kya Aaye and Aaye Na Balam Ka Karoon Sajni were hits in spite of being in the background.'