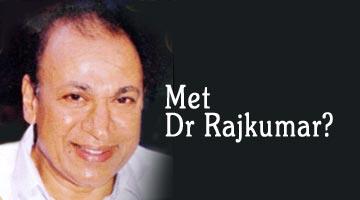 Kannada cinema's most iconic star has left us.
Dr Rajkumar passed away this afternoon, leaving his legions of fans in shock and grief.
The actor enthralled audiences for over five decades, and he will be constantly remembered.
Over these years, did you ever encounter the legend? Ever watch him on the sets? Ever met him and exchanged a few words? Ever crowd around an airport waiting for him to emerge? Ever see him address the public? Ever simply stand on the streets as he passed by?