Home > Movies > Bollywood News

Karisma's mouth-watering wedding menu!

September 26, 2003 13:13 IST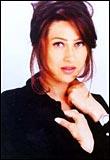 "It's 5.15 pm and I haven't had my lunch yet," says Jayant Kishore Paul, executive chef of Mumbai's five-star Sun 'n' Sand hotel.
But it is not a complaint. He is only too happy to be part of Karisma Kapoor's wedding celebrations.
Paul is in charge of the lunch that will be served on September 29 at Karisma's wedding.
The Kapoors are known to be great lovers of food, so the elaborate wedding spread hardly comes as a surprise. The lunch will include a variety of cuisines like Oriental, Thai, Chinese, Italian, French and Continental. It will also include Indian food, which again includes Punjabi, Gujarati and Rajasthani cuisines.
Paul says the process of selecting the menu was very hectic. He held quite a few meetings with the family, but mostly coordinated with Karisma's father, Randhir Kapoor.
| | |
| --- | --- |
| | Don't miss! |
| | |
Paul elaborates, "The Kapoors know everything about food -- presentation, colour combination and food values. While they love to eat, they are also very calorie conscious. They follow the rule: we eat, we drink and then we work!"

The wedding ceremony starts at 11.30 am. At the ceremony, guests will be served refreshments like Khus Sharbat, Lime Refreshers, Thandai and Fresh Coconut Water and vegetarian snacks like Assorted Vegetarian Canapés, Vol-au-Vents and Shitake Mushroom Frittata.

After the ceremony, at around 12.30 pm, mocktails like Pina Colada, Fruit Punch, different flavoured Iced Teas and vegetarian and non-vegetarian snacks will be offered. Some of these snacks include Cheese Fondue, Pudina Paneer Tikka, Corn Kachoris, Tandoori Stuffed Mushroom, Sesame Prawns with Schezuan Dip, Murg Kali Mirch Tikka and Mutton Sheekh Kabab Lucknowi.

At around this time, the spirits will also start flowing.

"We had earlier catered for Karisma's uncle, Rajeev Kapoor's wedding," Paul says. "There were plenty of beverages. You name it and it was there. It will be the same at Karisma's wedding as well."

The buffet lunch will include salads like American Corn and Pasta Salad, Cottage Cheese Romano, Saxon Salad, Thai Raw Papaya Salad, Prawn Cocktail, Seafood Mayonnaise and Insalatta di Marie and cold cuts like Glazed Ham, Smoked Turkey and Italian Farmers Salami.

Karisma, who loves Italian food, will have a wide variety of pastas to choose from.

The lunch will also include Stuffed Chilla, Dry Fruit Bhel, Rajasthani Panch Mela, Gujarati Daal, Dum Handi Vegetarian Biryani, Dal-e-Khaas, Nalli Nihari, Sikandari Raan, Murg Shiraz, Dum Gosht Biryani and much more.
| | |
| --- | --- |
| | More on rediff.com! |
| | |
Paul will make some of the special dishes like Lobster Thermidor, Fish La Paz, Stuffed Chicken in Tarragon Sauce and Baked Crabs himself.

The desserts include Philadelphia Cheesecake, Malpua, Badam Halwa, Sitafal Angoori Rabri, a Crepes Counter, fresh fruits and Blueberry Cheesecake.

Paul says, "The Kapoors did not have to sample the food first. They are regulars at this hotel and know the kind of food we serve."

Besides the Kapoors, Sun 'n' Sand is 'second home' to a few Bollywood celebrities like the Bachchans, the Roshans, Ajay Devgan, even the bride's sister, Kareena Kapoor. "In fact, Akshay Kumar and Twinkle were here the other day," says Paul.

Paul is pulling out all stops for the wedding and getting the best ingredients from all over the world. "We will get the olives and basil from Italy and the cheese from France and Switzerland," he says.

Approximately 60 chefs will be required for the wedding preparations, which will start on Sunday night itself. Since Karisma is having a 'small' wedding, they will cater to around 500-700 guests.

Incidentally, this is not Paul's first celebrity wedding. Besides Rajiv Kapoor's wedding, he was also involved in director Aditya Chopra's wedding and Hrithik Roshan's reception.

Click here for More Features





What do you think about the story?








Read what others have to say:





Number of User Comments: 48








Sub: Unnecessary Stuff

I just pity rediff for giving an eloberate coverage of Karishma's marriage. Rediff, u have wasted u'r time in writing this bull shit stuff, wasted ...


Posted by SHIVA









Sub: Stop

Hey please stop this nonsense what rediff staff is doing they are giving so much importance to a marriage. and what they have published wedding's ...


Posted by Akbar









Sub: Karishma's wedding

Do you also feel that you need to be a reflection of page three events ?? Are there no other events you could cover ?? ...


Posted by meher sudheer









Sub: yummy!

what about giving photographs of all these mouth watering dishes?


Posted by lipi









Sub: No other important news???

i am wondered ,why rediff.com is giving such importance to karishma kapoor's marrage, dont u have any other news ? please,forgive us,we are fed up.Ok ...


Posted by anwar ali






Disclaimer