It might be difficult to repeat the SKS success with VAYA Finserv, say analysts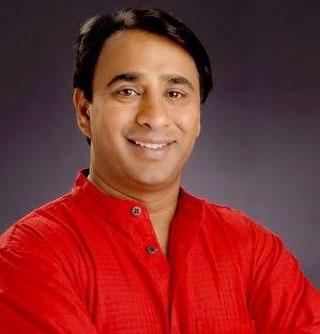 Vikram Akula, once the poster boy of India's microfinance industry, is scripting a comeback with VAYA Finserv, a financial-inclusion start-up where he has decided to buy a 26 per cent stake. But will he be able to repeat the success of SKS Microfinance? There are doubts, suggest analysts.
VAYA Finserv has appointed Akula its non-executive chairman after expiry of his non-compete agreement with SKS that prevented him from entering a microlending business for three years. The start-up functions as a business correspondent on behalf of banks to facilitate savings and loans to self-help groups of women. Many of its 183 employees, including managing director Surya Kumar, have previously worked with SKS. Kumar earlier served as the head of technology at SKS.
Akula is expected to benefit from working with a team that is known to him. He shares this view himself. "These are people with whom I have worked. I have seen their work and that gives me a lot of confidence," he told Business Standard last week, citing this as one of the reasons why he joined VAYA Finserv.
He is also likely to get the backing of other shareholders - SKS Trusts, which owns 65 per cent stake in VAYA Finserv, had wanted him back on the board of SKS Microfinance after his ouster from the micro-lender.
Many, however, believe Akula will find it difficult to replicate his SKS achievements at VAYA Finserv. "Vikram has pioneered many concepts in micro-lending and his work is commendable in the field of financial inclusion. But the biggest drawback is that he is not a successful man manager. He wants total control. This will pose a challenge as VAYA grows in size," says a person who has known Akula since his early days at SKS.
Akula had founded SKS as a non-profit organisation in 1997 and turned it into India's largest microfinance company. But in 2010, following SKS' successful initial public offering (IPO), "inter-personal issues" led to an unceremonious exit of its then chief executive Suresh Gurumani. There were rumours that Akula wanted complete control over the company which led to Gurumani's exit.
A year later, Akula was forced to step down as chairperson of the microfinancier. Again, it was widely believed a conflict between Akula and other board members over running of SKS led to his exit. Akula, with help from SKS Trusts, later tried to return to the SKS board but the company's current management resisted the move.
"Many, including bankers and investors, will be cautious to do business with Vikram now. They have seen him fail," says a senior advisor with a global consultancy firm who does not wish to be named.
However, not everyone echoes the same feeling. "Vikram is an extremely capable leader with vision, passion and commitment to conceive and build a whole new industry. He has inspired and offered support to a bunch of professionals like me to cross-over to the social sector and bring in new ideas and versatility into the sector. Man managers don't inspire and build an industry from scratch, only leaders do," VAYA Finserv's Kumar said.
According to industry analysts, microfinance was a fairly new concept in India when Akula started SKS, so his company got the early-mover advantage. For VAYA Finserv, such a benefit is not there because several companies, including microfinance ones, are currently facilitating loans to self-help groups and the rural poor.
However, experts believe a banking licence could prove a game-changer. The Reserve Bank of India is expected to offer licences to set up small finance and payment banks early next year, and VAYA Finserv will also apply. "If VAYA gets a banking licence, everything changes. Those getting the licence will certainly have a head start over the others," said a financial services expert.