Shivanand Kanavi salutes the visionary IT leader F C Kohli who passed into the ages recently.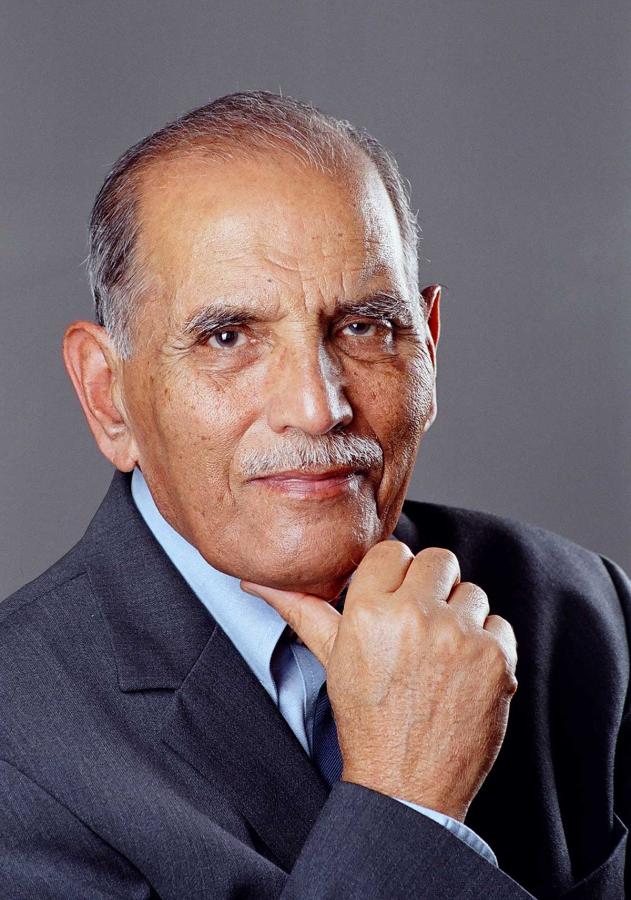 Today every IT company of the world wants to hire Indian talent not because of labour arbitrage, but because of the unparalleled quantity and quality of software engineering talent.
In a way what F C Kohli and TCS innovated and which Indian IT industry adopted has been a disruptive business innovation in Global IT.
The late Clayton Christensen who coined the term 'disruptive innovation' at the Harvard Business School much later would certainly nod his admiration and approval from the heavens.
In the last two decades China opened up its doors to TCS and other Indian IT companies and rolled out the red carpet, precisely to learn from them and get their Chinese software engineers trained.
I was witness to then Chinese premier Wen Jiabao admitting as much when he visited the TCS office in Bengaluru in April 2005.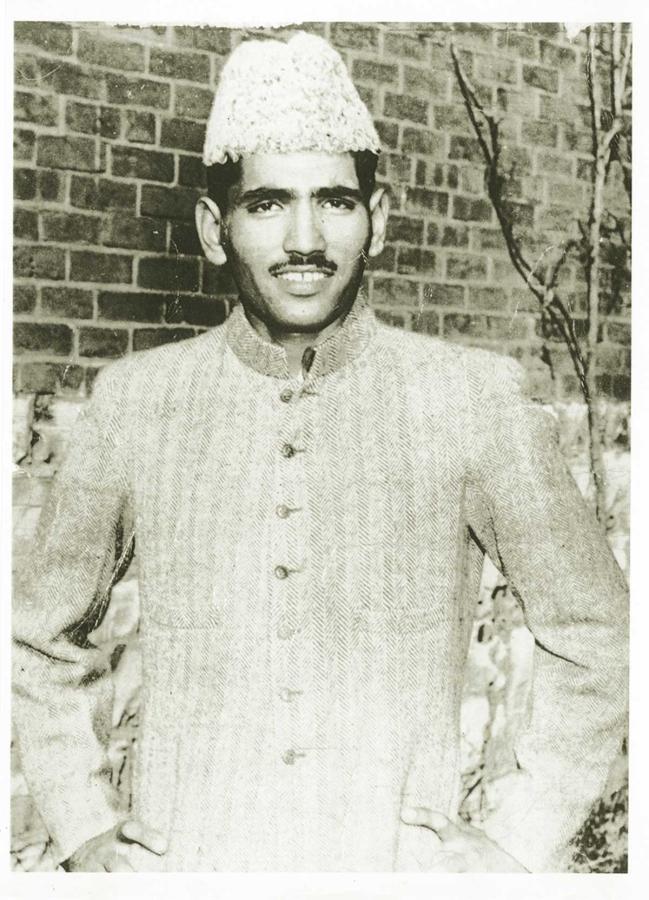 Interestingly, Kohli not only learnt certain concepts from manufacturing and brought them into IT services but also firmly believed that manufacturing will be further revolutionised by IT.
Hence when JRD, Palkhivala and Kohli decided to establish an R&D centre for TCS in 1981 they wanted it to be different from the existing R&D centres in the public or private sectors.
Tata Research Design & Development Centre -- TRDDC, which was thus established at Pune -- had not only a software engineering group headed by Kesav Nori, but the over all director was E C Subbarao a renowned material scientist.
Thus, Kohli encouraged research and development into manufacturing, material science side by side with software engineering.
TRDDC came up with several innovations in Tata Steel, Hindustan Zinc, Hindustan Copper and the cement industry besides a veritable arsenal of software tools that were the envy of IT pioneers like IBM.
This work to lay the foundation of Indian IT services took TCS about 25 years.
Then in the early nineties Kohli spotted a once in a lifetime opportunity -- the impending Y2K problem for global users of computers.
All major computer users: Airlines, utilities, banks, stock exchanges, global corporations etc etc wanted to make sure that all their computer software will continue to work as before when the clock struck 12:00:01 am on January 1, 2000.
There were fears that the computers would go to potentially disastrous 1 Jan 00 and not 1 Jan 2000.
To be hundred percent sure of smooth business continuity, billions of lines of computer programs had to be checked.
And that too well in advance of the beginning of the new millennium.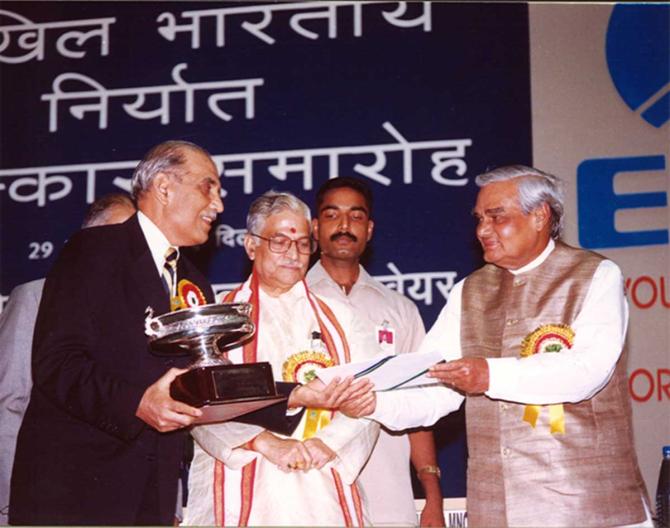 Many business historians have noted that correcting this code led to spurt in TCS revenue and also of other Indian IT companies big and small.
But few know that TCS alone processed over 700 million lines of code in 2-3 years -- that is almost 30% of global code.
However the secret of TCS's success in this too is due to the ingenious system engineering and software engineering that Kohli and his proteges S Ramadorai, S Mahalingam and R&D head Kesav Nori applied to the problem.
TCS developed software tools that scanned any program that was fed to them, automatically found where the date field appeared and changed it to four digits while making sure of the integrity of the rest of software so that after 1999 which appeared in the old code as 99 it would not become 00 but correctly 2000.
Equipped with such in house software automation tools developed by the team at TRDDC, TCS set up a software factory in Chennai and achieved to the clients's satisfaction what looked unachievable.
In the bargain they had gone into the heart of all the critical systems of most of Fortune 500 companies.
So when the Y2K problem was fixed they went back and proposed other improvements in clients's software whose innards were already known to them!
TCS never looked back from there and within three years, in 2003 hit a $1 billion in revenue. The first Indian IT company to do so.
All along, while earning dollar revenues, Kohli and Ramadorai and N Chandrasekharan who followed Kohli as CEOs never took their eyes off the original intent of founders, JRD and Palkhivala -- modernise Indian economy and society using computers.
Though there was hardly any money to be made in IT projects in India, TCS trudged through government bureaucracy and misplaced political fear of unemployment to build Digital India.
Today if India's banks, insurance companies, stock exchanges, depositories, commodity markets, forex markets, manufacturing, small and medium businesses, government to citizen services etc etc are enviably digital, compared to many other advanced countries, then the nation owes a lot to Kohli and the engineers he mentored like Ramadorai and Chandrasekharan.
This was socially responsible policy, but also a brilliant business strategy.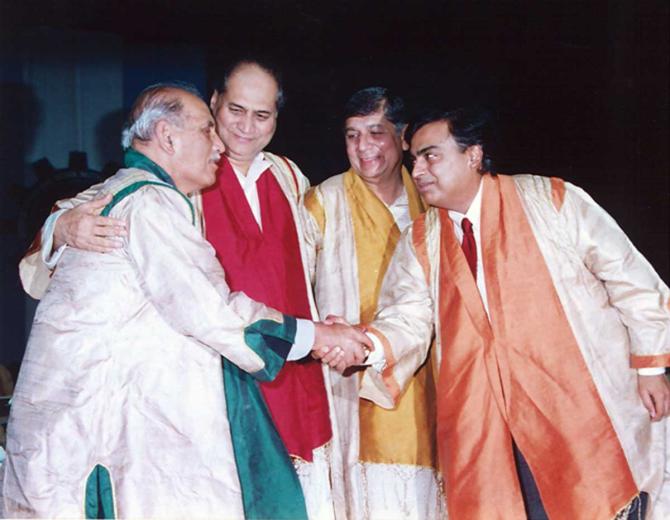 Digitising India even at the cost of some profits not only made many aspects of Indian life jump straight from the 19th to the 21st century but also gave the experience to TCS of building large and complex digital systems from the bottoms up.
This gave them much needed testimonials to bid for complex international projects and win them against the stiffest competition.
For example, if you have successfully built the core banking system for the State Bank of India with more than 400 million accounts and 14,000 branches, at times located in totally inadequate rural surroundings with highly challenged power and telecom infrastructure, then you can surely build one for any other foreign bank.
After all, the entire population of the US is less than 400 million and the largest bank in the world, the Citi group, has less than 3,000 branches!
Today TCS is a veritable powerhouse in global banking, insurance and financial services.
When Kohli stepped down as CEO of TCS and assume the non executive role of vice chairman in 1995-1996 he also set an example of smooth methodical succession planning. A feature absent in many Indian companies.
In its 52 year history, TCS has had 5 CEOs including the founding P M Agrawala.
Kohli evaluated about half a dozen prospective candidates who could take his place.
He methodically graded their abilities in various aspects of leadership and then armed with objective, quantitative notes chose S Ramadorai as the next CEO.
He also called the others individually and showed them their scores and why they lost out so that there could be no room for rancour or allegations of favouritism and arbitrariness.
He wished that they continue in TCS and help Ramadorai as able support, but when someone expressed their wish to leave for better leadership opportunities elsewhere, he regretfully let them go while wishing them well.
In 1999, Kohli formally retired from TCS.
But not from mentoring and problem solving not only for the Tatas, but also for the nation.
Many professionals from diverse fields and companies -- including the current chairman of Tata Sons, N Chandrasekharan -- have publicly acknowledged how they benefitted from his mentoring.
One of his passions was to remove the scourge of illiteracy from India in a short period of time. He applied himself to the problem and using the assistance of P N Murthy and Kesav Nori came out with a brilliant solution that could teach any adult to read any language with just 40 hours of instruction using the most elementary discarded second hand PC.
This software which was called CBFL (Computer Based Functional Literacy) demonstrated its usefulness when it was used in several districts of India by enthusiastic district collectors to make hundreds of thousands of adults functionally literate.
It so impressed the visiting first lady of South Africa that she requested TCS to adapt it to teach some of the less spoken languages in South Africa and the TCS team happily obliged.
Kohli and TCS have given the software away free.
However, it's sad that the bureaucrats in the Government of India are yet to recognise its revolutionary potential and adopt it to make India fully functionally literate in less than 5 years.
At the turn of the century, some politicians started calling India pompously an 'IT Superpower'.
However the man who started it all was far removed from such empty pomposity.
He weighed his words and actions alike.
He patiently advocated in all forums that India cannot be a significant player on the global technology map without a developed hardware industry.
India missed the micro chip revolution mainly due to the government's autarkic policies in the 1960s and 1970s.
Late,r the global chip industry evolved into a design and testing segment and a chip fabrication segment.
Kohli advocated developing appropriate courses in IITs and other engineering colleges to develop the human resources for high-end chip design and testing which actually constitutes about 80% of value.
As a result India, has become home to a thriving chip design and testing industry.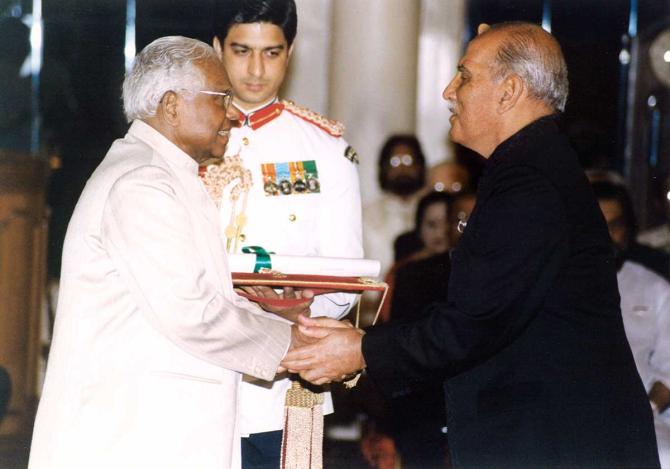 A passion for Kohli was improving the standards of engineering education.
In the mid 1990s he started advocating that a handful of IITs are insufficient and at least 50 existing engineering colleges in India have the potential to reach the IIT standards if appropriate investments are made and guidance provided.
Though the Government of India ignored his far reaching proposal, he was tasked by the government of Maharashtra to identify such colleges in Maharashtra and put in motion a plan to upgrade them to IIT standards.
A committee headed by Kohli identified four such colleges for upgradation.
He then took up the challenge, coming up with a gap analysis report and also engaged himself as an active chairman of the board to raise the standard of the College of Engineering at Pune, a 150-year-old institution and alma mater of such illustrious names like M Visvesvaraya, C K N Patel, Thomas Kailath, Hatim Tyabji et al. but which had since then gone downhill.
He gave them a systematic road map, handpicked Anil Sahasrabuddhe from IIT Guwahati as director (currently, the Chairman AICTE) mentored them step by step to achieve parity with IITs in undergraduate and post graduate engineering education in about 5 years time.
Kohli was not content with the state of Digital India, though it has developed spectacularly in the last two decades.
He persistently advocated focused efforts to develop Indic Computing so that over the 90% of India's population which does not know English and carries out its business in Indian languages would then cross the digital divide.
"And then you will see a genuine digital revolution", he often said.
Kohli was unafraid to be contrarian.
For example, when much dust was raised over organised retail of both Indian and foreign pedigree, as possibly threatening the livelihood of small businesses and especially retailers; he advocated the development of appropriate IT tools to help small businessmen and traders.
Combining affordable IT with their native ingenuity and entrepreneurship he believed would enable Indian small businesses match anyone and thrive.
This was typical of Kohli, when faced with a problem he never regressed into defensive strategies nor engaged in empty bravado but advocated appropriate technological and societal solutions.
It is difficult to capture such a visionary and leader in a few pages in an obit.
It suffices to recall that he worked in the TCS office on the 11th floor of the Air India building at Nariman Point till March 16, 2020 and then left to celebrate his 96th birthday with his family.
Then came the lockdown due to the pandemic and he was forced to confine himself to his flat nearby.
I suspect the restrictions and not being able to go to his office and work pulled him down more than aging.
I was sure that this Karmayogi would be a centurian like another engineer Bharat Ratna, M Visvesvaraya.
In Faqir Chand Kohli's passing away India has lost a visionary and a nation builder.
Our deepest condolences to his family and an army of colleagues and admirers.
Shivanand Kanavi -- a former VP Tata Consultancy Services -- is Adjunct Faculty, National Institute of Advanced Studies, Bengaluru.
Feature Presentation: Ashish Narsale/Rediff.com