One should appreciate the sagacity and audacity of JRD and Nani Palkhivala in founding TCS on April 1, 1968.
At that time there was no Microsoft or Intel, SAP or Accenture, much less Google.
They needed a person who could build and execute their vision: A frontiersman; a problem solver and an institution builder.
It was their and India's good fortune that Faqir Chand Kohli more than measured up to their requirements and indeed laid the foundation to take TCS to unimaginable heights and to the giant success that it is today.
Shivanand Kanavi salutes the incomparable F C Kohli, who passed into the ages last week.
He was born as the youngest son of Gobindram Kohli and Bhagwanti Devi on March 19, 1924 in Peshawar in the North West Frontier Province of undivided India (now part of Khyber Pakhtunkhwa in Pakistan).
Gobindram Kohli was a self made businessman who started small and grew a prosperous drapery and clothing business, Kriparam Drapers in Peshawar Cantonment that became the most reputed and sought after firm in North India for various types of European clothing.
It had a large clientele consisting of officers of the British military and Civil Services as well as Indian elite.
His eldest brother Devraj Kohli mentored him and encouraged him to take academics seriously.
When Kohli topped his matriculation from the NWFP his brother pushed him to join Government College, Lahore, then a cradle of higher education in north India.
The alumni list of Government College Lahore reads like the 'who's who' of the Indian subcontinent of 20th century in films, literature, politics, military as well as in civil services.
On graduating from college in flying colours with a BA and a BSc (honours) in Physics in 1944, Kohli was distraught because he had just lost his father during exams.
Disturbed, he toyed with joining the Indian Navy and after few months of training at Nowgong cantonment near Jhansi and passing all the exams, had second thoughts when he was chosen by the government of North West Frontier Province for a scholarship to study Engineering at the Queens University, Kingston, Canada.
Kohli chose Electrical Engineering at Queens and after BS had a short stint at General Electric, Canada.
He was keen to get a masters in Power Engineering so took permission from the Government of India and stayed back.
He self financed his study at MIT, Cambridge, Massachusetts for a Masters in Power Engineering.
There he was also exposed to the new fangled subject of System Engineering which grew during WWII.
MIT was a pioneer in introducing a course at MS level in System Engineering and Control Systems.
Knowledge hungry Kohli took full advantage.
This early exposure to System Engineering at MIT had a far reaching influence on Kohli's thinking in the rest of his engineering career.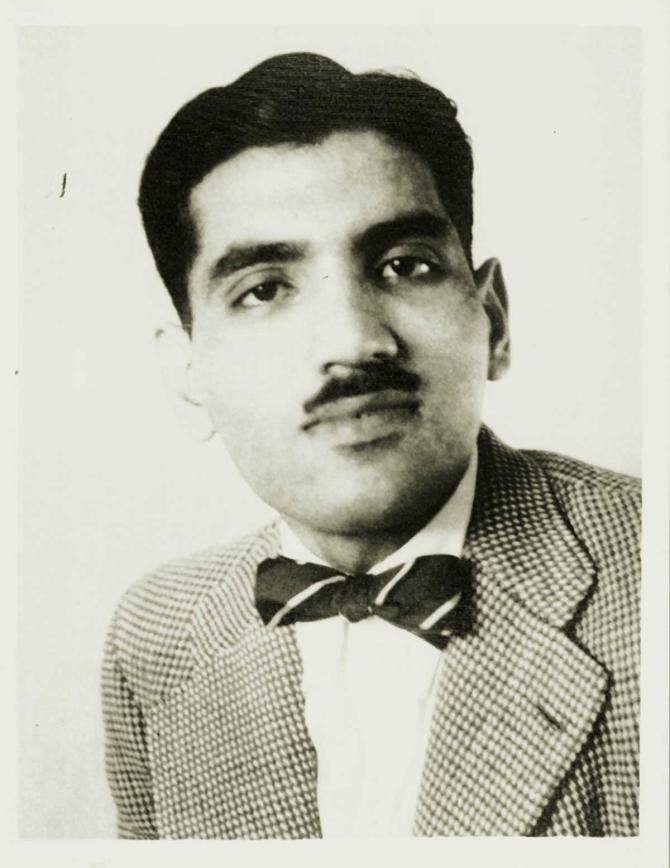 On completing his masters at MIT, he was surprised to find a suggestion by Indian government representatives in US to consider joining Tata Electric Companies which was a private sector company that had pioneered electricity generation, transmission and distribution in Bombay, Pune, and surrounding cities of Thane, Kalyan etc.
He accepted the suggestion though he did not know much about the Tata Group at that time and joined Ebasco International in New York.
Ebasco were then a leading consulting company for power projects in North and South America and were also technical managing agents for Tata Electric Companies in Bombay.
He had intensive practical training in New York, Connecticut, Massachusetts etc. before leaving for India in 1951.
While he was pursuing higher education in North America his family had lost all their property and business during Partition and had moved to Lucknow and Delhi.
The mayhem and anarchy of Partition shocked him and hurt him deeply since he had seen a different peaceful coexistence and friendship between Hindus, Sikhs and Muslims both at Peshawar and Lahore all his life till he left for North America in 1944.
But the Kohlis were a forward looking family without wasting energy in anger, self pity and nostalgia.
He took heart from the positive attitude of his mother and elder brother and mentor and plunged himself in the new life at the Tata Electric Companies.
He spent long hours in Kalyan, Khopoli, Lonavala, Parel, Dharavi learning all about hydroelectric generating stations, load dispatch centre, receiving stations and at the head office in Bombay House near today's Hutatma Chowk in south Mumbai.
He was given the task by engineers at Ebasco International stationed at Mumbai to modernise Load Dispatch after learning everything about the entire generation, transmission and distribution system as well as the practices at Tata Electric.
He did an admirable job of it and the proof of the pudding is in the high quality (stable voltage and fixed frequency) of uninterrupted power that Mumbai City gets for the last five decades or more.
It has been rated by many power aficionados as equal to or better than that of New York City.
Tata Electric was already a tech savy company before Kohli entered it.
For example when North America was using 64 KV transmission lines Tata Electric was using 110 KV and General Electric had to manufacture appropriate circuit breakers specially for Tata Electric and so on.
While at Tata Electric, in the 1950s Kohli was introduced to another power engineer and passionate educationist, P K Kelkar.
Kelkar was then the principal of VJTI, the top engineering college in Mumbai.
Kohli immediately involved himself in engineering education which lasted his lifetime.
He pioneered the first course in System Engineering and Control Systems at VJTI at MTech level in 1956 lecturing there during weekends.
Kelkar and Kohli's friendship evolved and when Kelkar was called upon by the Government of India to first establish the Indian Institute of Technology Bombay and later the Indian Institute of Technology, Kanpur Kohli was enthusiastically by Kelkar's side and actively scouted abroad recruits to the faculty of electrical engineering both at IIT Bombay and IIT Kanpur.
It is well known that te IITs have played a major role in the IT revolution in India as well as in Silicon Valley.
Indeed many engineers who joined Kohli at TCS later in the 1970s were IIT Bombay and IIT Kanpur products and so also were N R Narayana Murthy and Nandan Nilekani who founded Infosys in the 1980s.
As engineering education and Computer Science proliferated in the last 30 years the the quantitative output was explosive, but the quality of graduates left much to be desired.
Kohli and his team at TCS hence broadedend their interaction from IITs and IIMs to over 200 engineering colleges and involved themselves in faculty development, curriculum modernisation, R&D collaboration and sponsorship etc. etc.
Some cynics might call this mere supply chain management but the concrete impact of the Academic Interaction Program of TCS has been salutory on engineering education.
While still at Tata Electric, knowledge hungry Kohli enroled himself for a course at IITK for computer programming in 1962 when IITK acquired its first IBM 1620 computer.
Later in 1964 when TIFR (Tata Institute of Fundamental Research), Mumbai brought in a CDC 3600 mainframe computer as a central computing facility not only for its scientists but also for outside users as a time sharing facility, Kohli enroled many of his colleagues from Tata Electric for courses in programming at TIFR.
Between 1964 and 1966, Tata Electric became the biggest single user of the main frame computer at TIFR for all its needs consuming as much as 25% of Computer time.
In 1966 Tata Electric persuaded the Central Water and Power Commission to allow it to import a PDP-11 computer exclusively for its own use and became the first company in Asia and only the third in the world to use a digital computer for Load Dispatch and other network management issues.
After having studied the issues regarding power transmission in Mumbai and India he wrote a technical paper in 1961 in IEEE Journal, recommending that in order to build a national power grid the government should invest in 400KV or 500KV transmission lines to achieve maximum efficiency and economy.
The result is what we see today as PGCIL (Power Grid Corporation of India).
Till recently seeing the problems in the Indian power sector and especially the enormous wastage in transmission and distribution losses he mooted time and again that nation's top power engineering academics at IITs, IISc etc should set up a consulting group to help the state and central organisations in the power sector.
He kept in touch with bright IIT faculty in the subject even in his 90s.
Thus, the frontiersman remained at the frontier of power engineering.
Kohli also pushed for the creation of a community of engineers to solve both technical and societal problems.
He actively associated himself with the largest and the most prestigious such organisation of professional engineers in the world, IEEE (Institute of Electrical and Electronics Engineers), which has today nearly 500,000 members worldwide.
He worked tirelessly to expand IEEE activities and membership in India.
This helped Indian engineers and engineering students and faculty enter the global arena on equal intellectual footing with their global peers.
IEEE honoured him with its prestigious Founders Medal in 2012.
The first Indian to be thus honoured.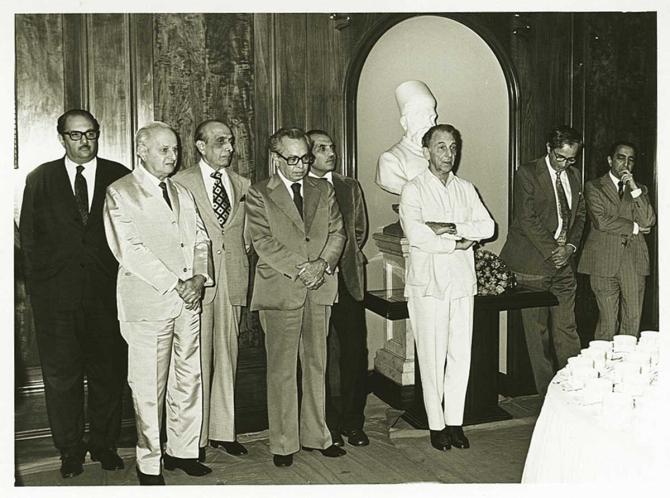 After seeing Kohli's pioneering adoption of computers to power engineering, J R D Tata, Nani Palkhivala and P M Agrawala invited Kohli to join the fledgling TCS in 1969.
One should appreciate the sagacity and audacity of JRD and Palkhivala in founding TCS as a division of Tata Sons on April 1, 1968.
At that time there was no Microsoft or Intel, SAP or Accenture, much less Google et al.
Hewlett Packard whose evolution near Palo Alto, California seeded the birth of Silicon Valley, was then a lab equipment making company producing oscilloscopes and oscillators.
In this situation the founders of TCS were dreaming of bringing the benefits of Computers, to Indian society and economy.
They wanted TCS to develop applications using the computers made by a handful of companies viz IBM, Digital Equipment, Burroughs and ICL (UK).
JRD and Palkhivala were business visionaries, but not techies.
They needed a person who could build and execute their vision: A frontiersman; a problem solver and an institution builder.
It was their and India's good fortune that Faqir Chand Kohli more than measured up to their requirements and indeed laid the foundation to take TCS to unimaginable heights and to the giant success that it is today.
In that process he helped create the technique, the systems, human resources and the ecosystem of a whole Industry that has caught the rest of the nations by surprise and admiration and envy.
Today in the world of global business India is a synonym for IT services.
Indian IT industry is nearing $200 billion in size and it is Indian IT services exports that are virtually financing our growing oil and other imports.
By far the biggest achievement of Kohli has been the building of TCS (Tata Consultancy Services) which is today neck and neck with Accenture and the fabled IBM in terms of number of engineers working in it (nearly half a million) as well as in market valuation.
TCS is the unrivalled Jewel in the Crown of Tata Group.
However when Kohli took over TCS, it had completed one year with not much to show.
It had a dozen consultants and had made a loss of a few lakhs.
Clearly there were not many takers for computer services in India in 1968-69.
According to an apocryphal story of that period, when Kohli first entered TCS he did not find his colleagues in the office at Nariman Point.
Puzzled but shrewd Kohli went outside a popular movie theatre opposite Churchgate station at matinee timings and lo and behold he saw the entire consulting staff emerging from it after the show!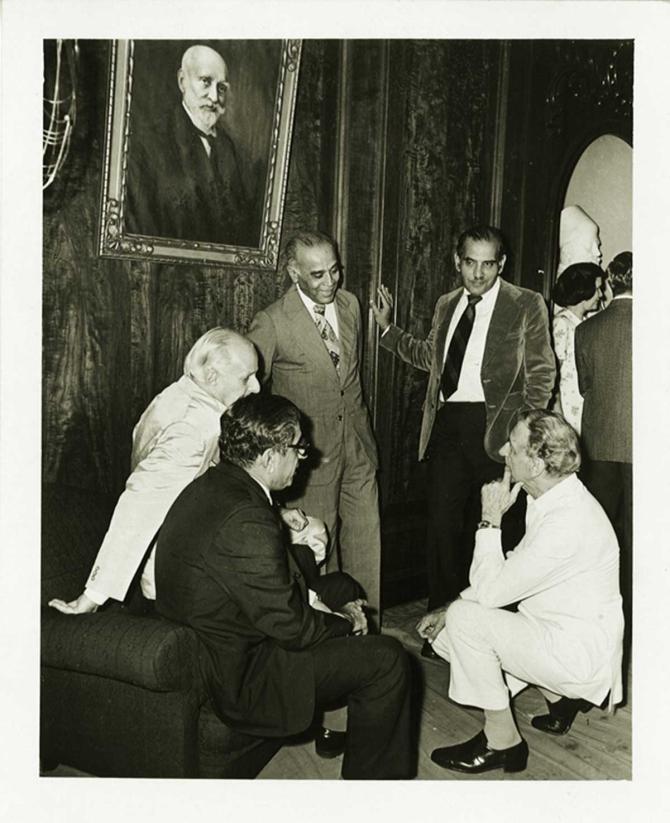 From those early days in 1969, brick by brick Kohli built a team of techies; recruited bright engineers, Chartered Accountants, science and math postgraduates, as a matter of fact anyone who looked smart and hard working enough to his sharp gaze.
Then he went looking for prospective clients in Mumbai and rest of India: telephone companies looking for a better Directory; Universities looking for faster exam results and mark sheets; utilities struggling with billing their thousands of consumers; banks and insurance companies struggling to manage their ledgers and reconciliation; anyone looking for help in accounting and payroll etc etc.
He used a couple of ICL machines which were already in the Tata fold.
As work started flowing in, TCS needed the newer and more powerful machines.
At that time IBM was already entrenched in India selling and leasing their machines to academia and government, shrewd Kohli looked for a new partner and he found it in Burroughs which at that time had no presence in India and also had a technically better machine than IBM and was looking to expand.
The first obstacle he found was the forex starved government trying to recover from 50% devaluation of Indian rupee vis a vis dollar at the World Bank's behest in 1966-67 and per force did not encourage anyone importing expensive computers.
After intensive lobbying the government provisionally approved Kohli's request provided TCS earned more foreign exchange than what it paid to import the computer.
Thus started TCS' outward journey, while keeping its feet firmly on Indian ground.
Kohli started scouting the world market in developed and developing countries charming his way into senior executives' offices flashing his MIT and IEEE credentials, trying to convince them that his team of bright engineers and programmers in India could help their businesses achieve better efficiency using computers.
And if they are already using computers then TCS could write new software solutions or fix problems in old ones etc etc.
If the client preferred to see TCS in action in front of his eyes then Kohli was ready to send his best and brightest abroad to client sites and if he could charm them to agree to outsource the project to India with a guarantee of satisfactory completion, in time and within budget, thereby cutting costs to both parties then all the better and so on.
The recession hit global companies after the OPEC oil shock in 1973 started trusting him and TCS team stood and delivered to the delight of clients.
Immediately Kohli sent S Mahalingam to establish TCS in UK and S Ramadorai to establish TCS in North America.
It was through slow, painstaking and relentless work that Kohli and his bright team started getting client recognition and projects.
It was high quality work at much lower cost than before thereby not only warming the cockles of the hearts of clients' IT departments but more importantly their CFOs.
How did Kohli go about solving the problem of large project execution or scaling up business?
Here he ingeniously applied his knowledge of System Engineering gained at MIT two decades earlier.
He realised that programming was an essentially artisan like activity.
Each programmer had his own logic and way of devising the solution, it was not a team effort, it could not be replicated and it could not even be fixed or improved by a different person.
So the challenge was to industrialise software development.
It involved setting up programming standards, quality standards, modular architecture, breaking the problem into components that could be developed by several people simultaneously, readymade libraries of software components, automating some aspects of software development and maintenance and so on and so forth.
This later came to be known as software engineering.
Extending the lessons of 300 year old manufacturing; amply demonstrated by Henry Ford's assembly line and Toyota's Just in Time and distributed manufacturing and co-engineering etc to software development, Kohli and his able team of lieutenants rubbed shoulders with global giants like IBM and showed their mettle in setting up the entire ecosystem in house.
This created a phalanx of able software architects, project managers, performance engineers, quality experts, people managers inside TCS.
It also created a couple of hundred confident IT leaders within TCS.
Soon others outside TCS started following similar methodology and Indian IT started becoming a phenomenon.
The sheer number of TCSers who went on to found new IT companies or who became CEOs, COOs and CTOs as well as middle level project managers in other IT companies shows that Kohli not only built TCS but the human resources created by him also helped create a whole industry.
Shivanand Kanavi -- a former VP Tata Consultancy Services -- is Adjunct Faculty, National Institute of Advanced Studies, Bengaluru.
Feature Presentation: Ashish Narsale/Rediff.com