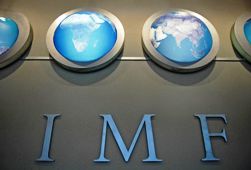 Malaysia has said the new head of the International Monetary Fund should represent the growing role of developing countries in the global economy, while newspapers in Japan and Hong Kong said it would be preferable for the person to be outside the US or Europe.

One of the names proposed by the dailies is India's Planning Commission Deputy Chairman, Montek Singh Ahluwalia.

Malaysian Foreign Minister Anifah Aman said on Monday that his country wanted an open, transparent and fair selection process.

"Malaysia is of the view that the post should be filled by a candidate that would represent the growing role of the developing countries in the global economy," he said.

"This would also be in line with the calls towards reforming the IMF and at the same time, allow the views of the developing countries be taken on board in a meaningful manner," the statement said.

Meanwhile, the editorial pages of both the Japan Times and the South China Morning Post on Sunday named Thai Finance Minister Korn Chatikavanij as a possible candidate to replace Dominique Strauss-Kahn as the head of the IMF for 'his deep
understanding of financial markets'.
The editorials emphasised that a candidate from outside Europe or the United States would be preferable and that the world needs an IMF boss who would be open to the realities of fiscal problems facing the world's major economies.
The position should not be limited to candidates exclusively from the US and the European Union, as there were many good personalities from Africa, Asia and Latin America, the dailies said.
Other leaders from developing economies that were cited by the dailies as possible candidates include Egypt's Mohamed El-Erian of global investment management firm Pimco, India's Montek Singh Ahluwalia and Singapore Finance Minister Tharman Shanmugaratnam.
Strauss-Kahn, 62, resigned last Thursday after being arrested in New York on charges of sexually assaulting a hotel maid.
He has denied all charges.