India needs to focus more on manufacturing sector and textile and leather items exports to take advantage of the shift in Chinese policy towards boosting domestic consumption, said Planning Commission Deputy Chairman Montek Singh Ahluwalia.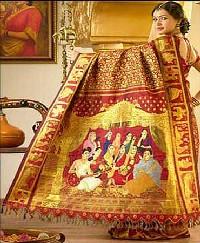 "In China's 12th Plan, exports do not hold the same place. Besides, the Chinese will be vacating the lower end of value spectrum like textiles and leather...So who will replace them? Are we going to step in or will it be Vietnam or Turkey or Indonesia," Planning Commission Deputy Chairman Montek Singh Ahluwalia said.

Ahluwalia encouraged Indian manufacturers to step up exports in sectors like footwear where the China dominates.

"The advanced economies have no interest in replacing the gap from a fall in China's exports of labour-intensive products by resorting to local manufacturing. This is where our focus should be for the next five years," Ahluwalia said.

He added the Indian products would be more competitive as wages increase in China, as a result of its departure form its three-decade old policy of export-oriented growth.

Under the 12th five year plan (2011-15), India's neighbour and the world's second largest economy is aiming for 13 per cent annual growth in wages in its bid to boost domestic consumption.

It has also signalled its intention to put more emphasis on high-end capital intensive exports.

Ahluwalia said the time had come for sectors like textiles and garments, and leather to join hands with the government for promoting skill development.

He said lack of skilled workforce in the labour intensive sectors was a major constraint for the economy.

"A growth rate of 9-9.5 per cent over five years of the 12th Plan is something we should be thinking about. Sectors like leather have a key role to play in it and also ensuring more employment for the country's youth," Ahluwalia said.

The Plan panel deputy chairman said that leather and garments were among a dozen segments for which special support would be extended during India's own 12th Plan (2012-17).

The full Planning Commission is meeting today under the chairmanship of Prime Minister Manmohan Singh to discuss key issues related with the coming Plan.

As per the latest data, Indian exports registered the highest ever growth of 37.5 per cent at $ 245.9 billion during 2010-11, after the government diversified its exports, earlier destined to Western countries, to new markets like East Asia, Latin America and Africa.

India aims to achieve $ 450 billion in exports by 2013-14. China's overseas shipments were more than $1.5 trillion in 2010.