Bobby Pawar's exit as JWT's chief creative officer and managing partner, after only fifteen months at the helm, has led to speculation on his replacement.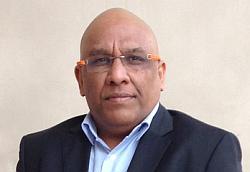 When contacted, Colvyn Harris, chief executive officer of JWT, chose not to respond on the issue. Holding company WPP is said to be monitoring the situation directly.

JWT manages key accounts in India, including Pepsi in Delhi and Godrej in Mumbai. The ad agency is keen to send the right signals to clients, who have said various processes need to be tightened at the agency.

For Harris and his team, the immediate challenge would be to fill the slots vacated in the wake of the exit of the creative team at Blue Hive, JWT's specialised unit set up to manage the Ford account.

Creative director Vijay Simha Vellanki, along with a few juniors at Blue Hive, has been asked to quit, following criticism over a poster campaign for Ford-Figo, uploaded on the internet without approval.

The controversial ads included one showing women bound and gagged in the trunk of a Ford driven by former Italian Prime Minister Silvio Berlusconi.

The issue of Pawar's replacement is likely to be taken up next. JWT has regional heads who manage day-to-day activities at
the Delhi, Mumbai, Bangalore, Chennai and Kolkata offices.
Senthil Kumar, national creative director of JWT India, is in charge of the Bangalore, Chennai and Kolkata offices. Kumar is also global creative director for Unilever Radiant, a washing powder brand of the Anglo-Dutch company.
National creative directors Tista Sen and Swati Bhattacharya are in charge of the Mumbai and the Delhi offices, respectively.
It is likely finding a replacement for Pawar wouldn't be easy, given the history of exits of senior creative executives at the agency.
Since Ivan Arthur's retirement as national creative director in 2002 (after 38 years with the agency), JWT has struggled to find a steady hand to lead the agency on the creative front.
Bruce Matchett, an expatriate hired as Arthur's replacement in September 2005, quit as chief creative officer in two years.
Two national creative directors, Agnello Dias and Josy Paul (who came on board in July 2005 and April 2007, respectively), also left the agency; while Paul quit in early 2008, Dias left in the second half of 2008.
In June 2010, JWT hired expatriate Adrian Miller to manage its Delhi office, as chief creative officer. After Miller quit within a year, Pawar came on board.
Image
: JTW's former chief creative officer Bobby Pawar.