E-commerce players also realise the value proposition women employees bring to the table.
Nascent e-commerce companies are learning to embrace gender diversity in favour of women as a means to drive business. Around a year ago, travel portal MakeMyTrip.com kicked off an all-women channel, Holiday Experts, giving real-time personalised tips to potential vacationers. This was largely aimed at curbing the high attrition among top-performing women customer service executives, who quit due to personal reasons. They were given an option to work from home, through a mix of retainership and an incentive-based model.

Through the last year, the Holiday Experts crew, mostly in the age group of 25-35 years, was opened to experienced professionals from outside. Now, the channel's strength has risen to about 400. With a success-based fee, some retainers actually end up earning more than many full-timers , says Purva Misra, senior vice-president and head of human resources at MakeMyTrip.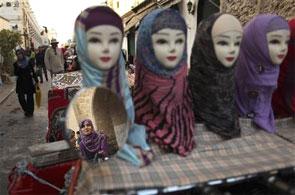 While MakeMyTrip uses its expertise to drive customer acquisition, overhead costs are kept at as low as possible. "It makes business sense," says Keyur Joshi, the company's chief operating officer. MakeMytrip plans to increase the number of Holiday Experts to about 1,000 through the next 12-18 months to service customers in both domestic, as well as international markets. The move has skewed gender diversity, or the male-female ratio, in MakeMyTrip to 50:50, against 65:35 excluding the all-women Holiday Experts channel.

Other e-commerce players also realise the value proposition women employees bring to the table, in terms of customer service. In dealsandyou.com, an online coupon site offering dining, health, beauty services and entertainment deals, about 75 of the 140-odd staff are women. Zomato.com, a restaurant listing portal, has a male-female ratio of around 60:40 for its 250-odd employees. About a dozen key positions across the organisation, including those of business heads in many cities, country managers, content head and human resources head, are accounted for by women.

"Women score in customer service, marketing and category management, especially for women-oriented products or services related to clothes, shoes, fashion accessories, health and beauty, jewellery and watches," says Sandeep Aggarwal, founder-chief executive, ShopClues.com, a recent entrant into the business-to-consumer e-commerce space. Of the 100-odd staff the 18-month-old start-up has hired since December 2012, about 60 are women; 17 of its 24 marketing team members are women. And, three women are in charge of the analytics and customer data mining team. Aggarwal says within a year, the company's staff would have a male-female ratio of 50:50.

Snapdeal and other e-commerce sites are also working towards a 50:50 ratio.

"The employee profile will increasingly reflect the customer profile," Aggarwal says. "About 40 per cent of ShopClues customers are women."

Industry players say the profiles of customers buying and selling online are fast changing, with the proliferation of smartphones and tablets. Earlier, e-commerce was largely driven from work places. The next frontier of e-commerce growth would largely be homes and on-the-go devices.

Nikhil Rungta, chief business officer, Yebhi.com, a fashion and lifestyle portal, says for the firm's 800-odd employees, the male-female ratio is about 70:30. About 40 per cent of the traffic on the site is driven by women customers, he adds.

Madhvi Aggarwal of Archelons Consulting, a Gurgaon-based recruitment service company, says CVs of women candidates attract more attention from e-commerce companies. However, e-commerce relies on technology, retail and logistics and the technology and logistics verticals are largely dominated by men, she adds.

This skews the gender ratio in most e-commerce ventures, with the share of women employees to the total workforce at 30-40 per cent, say human resources heads. What drives many women to join e-commerce companies is the opportunity to fast-track career growth, compared to brick-and-mortar retail ventures, which are more hierarchy-driven, says Shikha Taneja, human resources head of dealsandyou.com. However, she is quick to point out the sector is still a nascent one, when it comes to job stability and security. "Women have to learn to go through up-and-down cycles, as the e-commerce market matures," she says.