In the past three years, the advertising pie in Bengal has grown at least four-fold, courtesy what are loosely termed chit fund companies.
Market sources, however, say none of these are actually chit fund operators. They are diversified companies that have collective investment schemes or companies that raise money through advances. And, have diversified heavily into the media segment.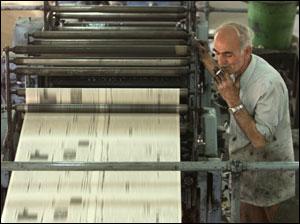 Among the first to enter and expand its media network, in no time, was the Sudipta Sen-controlled Saradha Media. His first entry into the space was through Channel 10 and thereafter he expanded into dailies - Bengal Post & Sakalbela - in 2010. Sen bought out Tara channels, as well. At the time of closing down, the group had 10 media outfits - news TV channels, newspapers and magazine.
Rose Valley also has an expansive network. It, however, is not into collective investment schemes; it offers membership in its hotels, the company claims. The Rose Valley group has nine satellite TV channels under the company of Brand Value Communications Ltd. Its print news daily is under the company name of Rose Valley Patrika Ltd.
Ruposhi Bangla, News Time, News Time Assam, Odisha Time, Dhoom Cinema & Dhoom Music are the TV channels. The print news daily is Khabor 365 Din.
Group chairman Gautam Kundu told Business Standard the media business was booming and it was the right avenue to invest. The TV channel business would record a net profit of Rs 50 crore (Rs 500 million) this year, claimed Kundu. The chairman said the print daily business would break even this year.
Advertising and marketing executives in the media space said 70 per cent of the total ad market in the state was driven by these companies. "They have become the primary focus and since these companies came into the market, it has expanded almost four-fold," said a marketing executive of a national news daily.
There are other companies that have smaller share in the media pie, such as the Chakra Group, Tower Group and Rahul Group of companies. Ekdin is being run by the Chakra Group. Pratyohik Khobor and Probasher Chithi are owned by the Tower group. The Rahul Group of companies has a news channel named R Plus.
Most of the above mentioned media outfits, including Saradha's when it was operational, were pro-Trinamool Congress. The Saradha outfits, in fact, acquired the reputation of being the mouthpiece of the ruling party.