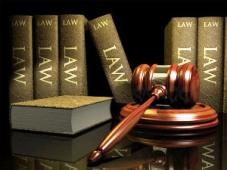 Leading IIT alumni in the United States, including former chairmen and CEOs of Fortune 500 multinational conglomerates like Raj L Gupta, expressed sadness over the Greek-like tragic fall of Rajat Gupta.

The latter was sent to jail for two years and fined $5 million for insider trading.

Raj L Gupta headed Rohm & Haas -- a specialty materials company.

Meanwhile, others like Hiten Ghosh, vice president and chief quality officer at Hughes Network Systems, said he was mobilising support among the IIT alumni in the US and worldwide to urge US President Barack Obama to grant Gupta a pardon, if the latter's appeal of his sentence is not upheld.

Raj L Gupta, now a director on several corporate boards and a senior adviser at New Mountain Capital, told rediff.com that when 'Rajat was appointed head of McKinsey -- one of the most prestigious consulting firms in the world, it was a proud moment for fellow IITans and Indian Americans.'

"It was a signal that we had arrived and broken an important barrier in the business world," he said.

Gupta, a Mumbai IIT alumnus, said, "I had an opportunity to meet Rajat at Okura Hotel in Tokyo in early 1994.

"When I arrived at the reception, they handed me an envelope with his name on it.

"I left a note for him to call me and we met for breakfast.

"At that time, I was head of Rohm and Haas business in the Asia Pacific region."

"Thereafter, over the years, we had a number of opportunities to connect both professionally and personally.

"His reputation among chief executive officers around the world was impeccable. He was known as a smart, thoughtful and insightful advisor."

Over time I saw Rajat engaged with a number of not for profit organisations," Gupta said.

"My wife Kamla and I enjoyed America India Foundation and Pratham events where he was very active.

"We also had an opportunity to work on a project sponsored by Prime Minister Manmohan Singh on attracting foreign direct investment in India."

He recalled that as CEO of Rohm and Haas from 1999 to 2009, 'a time during which I travelled frequently around the world and met many of my peers, I was often asked if I knew Rajat Gupta?'

"I have known Rajat for nearly two decades and have the highest appreciation for his wide-ranging accomplishments," Gupta said.

"I have enormous respect for him as an individual and it's an understatement to say that he has been a source of inspiration for most of the Indian Americans of our generation."

The success of the IITians, he said, 'in the US has been much talked about and even the subject of major television programs like CBS' 60 Minutes.

"In my view the secret sauce is the selection process -- an entrance examination that is purely based on merit, a student body that is represented by the very best from all over the country."

"These traits and experience have served many of us well to adapt to Western ways of doing business.

"Rajat was the best and most tangible manifestation of this trait.

"I can imagine how tough the last 18 months have been for him and his family and he said as much in his comments after the sentence was announced", Gupta said.

"He and his family have acted with dignity and great cohesiveness throughout his ordeal.

It is a tribute to his many accomplishments that 400 letters of support were sent to the judge, which included letters on his behalf from (former UN Secretary General) Kofi Annan, (Microsoft founder and billionaire) Bill Gates, (Reliance chairman) Mukesh Ambani and other prominent business and civic leaders."

Gupta held out the hope that 'since the legal process is not over yet, our prayers are that the appeal process
will yield a more favourable outcome.'
"As Rajat himself stated, his reputation has taken a hit. But time is the best healer. I earnestly wish that he will again have opportunities to contribute greatly to the causes he believes in and be recognised for his many past and future endeavours where he truly made a difference.
Ghosh, a Class of 1958 graduate of IIT Kharagpur, told
rediff.com
that the 'tragedy that has befallen Rajat is not just sad, it is heartbreaking.'
"In our convention in Washington, DC a few years ago, Rajat had a towering presence. He moderated the session with Jack Welch (former GE chairman and CEO).
Suresh (Shenoy, another Mumbai IIT alum and vice president of the Reston-based IMC, Inc.) and I worked closely with Rajat for two years while we were co-presidents of  Pan IIT Alumni-USA."
Ghosh noted that "in the prior two years, I also worked with Rajat as vice president of Pan IIT Alumni-USA and convinced Rajat to become IIT 2205 Conference co-chair with Sudhakar (Shenoy, founder, chairman and CEO of IMC and former president of the Virginia Technology Council)."
"I feel betrayed by the fairness of justice which could ignore a lifelong service to society -- not to speak of his brilliant career – his being a mentor and a role model to thousands.
"Our prayers will always be with him in these darkest days", Ghosh said.
He said he was starting a campaign and mobilising the IIT alumni in the US to urge the US President to pardon Gupta.
"If you look at the history of presidential pardons, Rajat certainly deserves one, when compared to many others."
Ghosh said he would shortly start a signature campaign if 'this terrible verdict against Rajat is not set aside on appeal.'
Echoing the sentiments of Ghosh, Suresh Shenoy told
rediff.com
, "It is indeed a sad outcome for our community as a whole because Rajat represented the ideals, hopes and aspirations of everyone who came to this country seeking higher education and climbed the corporate ladder to dizzying heights.
"He was instrumental in starting the PanIIT movement and offered unconditional leadership, foresight and mentorship to make the 'IIT Brand' recognised all over the world.
His work in founding the Public Health Foundation, American India Foundation, and numerous other charities -- including his work at the Clinton Foundation and Gates Foundation -- are testimony to a selfless character driven to work for the larger good," Shenoy said.
"I had the privilege of working closely with Rajat when I was President of PanIIT in North America.
"During that time, I came to know him as a dynamic and patient leader.
"He never said 'no' to our many requests -- ranging from donating money to reaching out to his extensive circle of friends -- but he always led us to 'do the right things' and pitched right along with the team.
"I saw him as a brilliant person, passionate about the many causes he had embraced", Shenoy said.
"I don't wish this to sound like an obituary. For, I know he will be back from this very unfortunate chapter in his life and do what he does best.
"We will be pondering for a long time as to what drove him to this situation and there will be books written on the subject and many opinions on whether he was tried in a fair manner.
What Judge Rakoff said was the best way to sum up the incident: 'The Court can say without exaggeration that it has never encountered a defendant whose prior history suggests such an extraordinary devotion, not only to humanity writ large, but also to individual human beings in their times of need.'
"We all wish Rajat well in these trying times," and predicted, "we are confident that he will come out of this a stronger person," Shenoy said.