Enthused by the swift government action to tackle inflation, a Deutsche Bank report has said that bold steps can be expected in the Union Budget next month.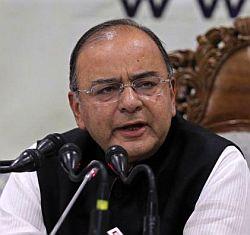 The government on Tuesday announced a host of measures to tame inflation, which had soared to a five-month high of 6.01 per cent in May.

These decisions were taken at a high-level meeting of Ministers and Secretaries called by Finance Minister Arun Jaitley.

"Some of these measures have been long suggested remedies for curbing food inflation but the erstwhile government was unable to move swiftly on these owing to coalition dynamics," Deutsche Bank said in a research note.

"The swiftness in recommending the exemption of perishables from the APMC is a bold decision, and will lead the market to now expect similar bold steps in the budget," the research note added.

Among other measures, the Centre asked the states to delist fruits and vegetables from the Agricultural Produce Market Committee list, allowing farmers to sell their produce directly in the open market, and imposed a minimum export price of $300 per tonne
on onions to curb their exports.
The government has also decided to release an additional 50 lakh (5 million) tonnes of rice to states for sale in the open market at above poverty line rate of Rs 8.30 per kg and allowed states to directly import pulses and edible oils to meet shortages.
"These measures are strong indicators of the government's resolve to address food inflation and should assuage the Reserve Bank of India that the government is now walking in lockstep with it to address high inflation, the report said.
The Wholesale Price Index-based inflation rose to a five month high of 6.01 per cent in May.
Experts apprehend that the likelihood of poor monsoon coupled with rising oil prices on the back of political tension in Iraq, may further aggravate the domestic scenario.
Rising inflation will make it difficult for RBI to cut interest rates to boost growth.
It had hold rates steady for last two policies to check inflation.
"The next big milestone for equity and bond markets will now be the union budget where markets and the RBI will look out for additional comfort on fiscal consolidation and the government's borrowing target for the year," the report added.