The top three mutual funds (MFs) paid out 10-18 per cent higher commissions to distributors during the financial year 2022-23 (FY23) compared to FY22 as a sustained rise in flows from the systematic investment plan (SIP) route boosted distributors' share in the assets under management (AUM), according to an analysis of the disclosures by the top three fund houses.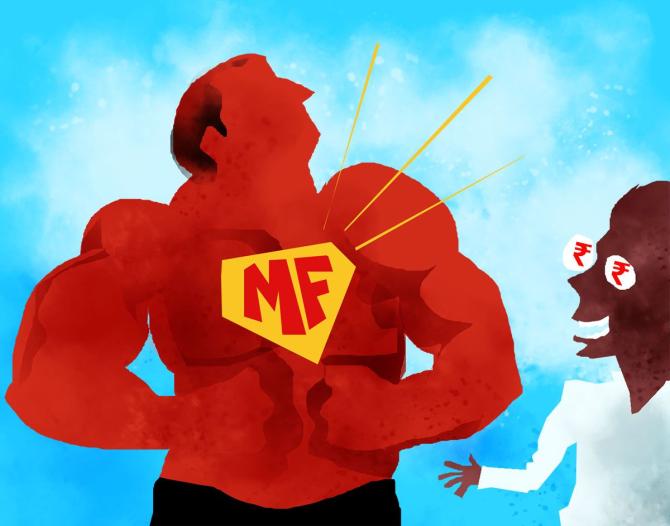 State Bank of India (SBI) MF saw its commission payout go up 18 per cent year-on-year (YoY) to Rs 1,675 crore.
The payouts rose 10 per cent and 15 per cent for ICICI Prudential MF and HDFC MF, respectively.
The associate banks of the top three MFs remain their top distributors. SBI, which had an average AUM of Rs 1.4 trillion with SBI MF in FY 2023, received Rs 874 crore as commission from the fund house in FY23.
The total commission payout of SBI MF to the larger distributors stood at Rs 1,675 crore.
Fund houses' commission disclosure reports include only the top 1,600-1,800 distributors.
In the case of ICICI Prudential MF and HDFC MF, their parent banks' share in the total commission outgo stood lower at 20 per cent and 15 per cent, respectively.
Interestingly, the surge in commissions is higher than the AUM growth recorded by the fund houses.
In FY23, SBI MF had recorded 11 per cent growth in AUM.
ICICI Prudential and HDFC had recorded a growth of 4-6 per cent.
The banking channel remains the major source of investor acquisition for fund houses, given the reach and trust customers have on banks.
Though the sponsor banks bring the highest amount of business to their associate MF, they also remain top distributors for other fund houses as well.
For instance, HDFC Bank, ICICI Bank and Axis Bank are the top distribution partners of several fund houses.
NJ IndiaInvest, Prudent Corporate Advisory and Anand Rathi Wealth are some of the major non-banking distributors to feature in the top distributors' list.
NJ IndiaInvest and Prudent Corporate Advisory work on a sub-broking model to distribute MFs.
They tie-up with individual distributors on a revenue-sharing basis.