Attributing the economic slowdown to various factors, including Reserve Bank's tight monetary policy, the government on Thursday said that it has been taking steps to promote investment and growth.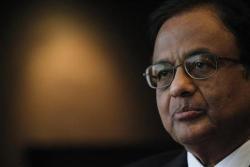 "Among domestic factors, the tightening of the monetary policy in order to control inflation resulted in the slowing down of investment and growth, particularly in the industrial sector," Finance Minister P Chidambaram said in a reply to the Rajya Sabha.

The reduction in the growth rate is attributable to both domestic and global factors, he added.

The measures undertaken to revive the economy include better access to finance for manufacturing sector, fast tracking of large investment projects, use of buffer stocks to moderate food inflation, reducing volatility in exchange rate, he said in another reply.

"The economic reform measures recently outlined by the government that include reduction in the subsidy on diesel, announcement of disinvestment in certain PSUs and steps to strengthen the investment climate (liberalisation of FDI in multi-brand retail, aviation and broadcasting) are expected to revive market confidence and restore growth momentum," he said.

Measures are also being undertaken to facilitate fiscal consolidation and to expedite the passage of Direct Tax Code Bill and evolving a consensus among stakeholders in implementation of Goods and Services Tax, he said.

As regards creation of conducive climate for investment in infrastructure sector, Chidambaram initiatives like harmonisation of master list of infrastructure has been done.

Besides the government has given permission to set up Infrastructure Debt Fund (IDF) and progressively enhanced limit for FII investment in various categories of debt securities, he said in response to a separate question.

The government has also allowed External Commercial Borrowings (ECB) for capital expenditure on the maintenance and operation of toll systems for roads and highways and permitted ECB for working capital requirements of the airline industry, he added.

In a separate response,
the Finance Minister said, the announcement of National Manufacturing Policy has been an important policy action to accelerate manufacturing growth.
Replying to another question, Chidambaram said the drivers of inflation have been varied over years.
"Inflation in protein foods particularly meat, fish and eggs; milk and milk products; and vegetables and fruits has continued to persist because of changes in dietary habits and supply constraints," he said.
Increase in the inflation for fuel and lights and transport and communication in 2011 and in 2012 so far has partly been due to rise in global prices of crude and petroleum products, Chidambaram said.
Higher inflation in pulses in 2009 and in the current year has largely been on account of supply constraints, he said, adding a general increase in inflation has also been due to increase in input costs including wages.
"Government monitors the price situation regularly, as price stability remains high on its agenda and took the fiscal, monetary and administrative measures," he said.
Minister of State for Finance Namo Narain Meena in a written response said the main objective of policies in India has been to achieve the twin objective of high growth with moderate inflation.
Monetary, fiscal and other policies are used appropriately depending on prevailing economic situation, Meena said.
High inflationary pressure that were evident in 2010-12 had necessitated adoption of tight monetary policy by the RBI, he said, adding, it raised policy rates by 375 basis points between March 2010 and October 2011.
With moderation in inflation, there has been some relaxation in the monetary policy stance. This has been reflected in reduction in cash reserve ratio (CRR) in phased manner from 6 per cent in October 2011 to 4.25 per cent in October 2012, he said.
Besides, it reduced Statutory Liquidity Ratio from 24 per cent since May 2012 to 23 per cent in August 2012 and a reduction in repo rate by 50 basis points in April, 2012, he added.
Meena further said, "as inflation eases further, there will be an opportunity for monetary policy to take measures to mitigate growth risks."