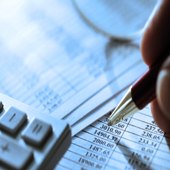 With inflation likely to persist at 7.5-8% till December, we didn't expect RBI Governor Subbarao to cut policy rates on Tuesday.

We continue to urge Reserve Bank of India to ease liquidity to bring down lending rates on a war footing, thereby aiding growth.

After all, India is the only one among the BRIC nations (Brazil, Russia, India and China) where lending rates are still ruling at their 2008 peaks.

We welcome Tuesday's 25-bp cut in cash reserve ratio, though we had expected a 50-bp cut.

With M3/deposit growth stagnating at a low 14 per cent, we expect RBI to cut CRR by 25 basis points again on December 18.

This would lead to lending rates falling by 25 basis points by December and 50 basis points by March.

With inflation likely to persist at 7.5-8 per cent till December, we didn't expect Reserve Bank of India Governor Subbarao to cut policy rates on Tuesday.

Earlier, we had expected a rate cut in December.

Now, we expect one on January 29, as RBI had said there was a 'reasonable likelihood of further policy easing in the fourth quarter of 2012-13'.

We
also expect inflation to peak then. We now expect 100 basis points of rate cuts between January and June.
We advise RBI, the government and markets to ignore the hullabaloo over whether the central bank should cut rates or CRR.
CRR, statutory liquidity ratio, repo rate and open market operations are actually different forms, rather than degrees, of RBI action.
CRR cuts have a greater impact in India, as the relationship between money, output and inflation is still stable.
RBI's repo rate cuts are not as powerful as those of other central banks, as banks park 80 per cent of their gilts in the HTM (hold-to-maturity) bucket.
RBI rate cuts aren't likely to be reflected on lending rate cuts unless bank liquidity improves.
OMOs are quite effective, though these lack the announcement impact of the other two.
Lastly, we welcome the rise in provisioning on restructured standard assets from two per cent to 2.75 per cent.
The author is Chief Economist, Bank of America Merrill Lynch, India