Economic slowdown is impacting revenue realisation as the indirect tax collection has shown only a moderate growth of 17 per cent to Rs 2.57 lakh crore (Rs 2.57 trillion) in April-October period as against the annual growth target of 27 per cent.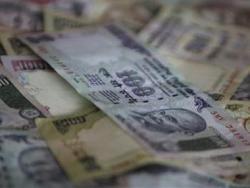 In the first seven months of the current financial year, indirect tax collection, which includes excise, customs, and services tax, was Rs 2.57 lakh crore, sources in the Finance Ministry said.

According to them, while excise has yielded Rs 95,000 crore (Rs 950 billion) during this period, collection from customs and services tax worked out to be about Rs 92,000 crore (Rs 920 billion) and Rs 70,000 crore (Rs 700 billion) respectively.

The government in the current fiscal had proposed to collect from customs, excise and services tax Rs 5.05 lakh crore (Rs 5.05 trillion), an increase of 27
per cent over realisation in the previous fiscal.
The target for customs collection for 2012-13 was fixed at Rs 1.87 lakh crore (Rs 1.87 trillion), for excise Rs 1.93 lakh crore (Rs 1.93 trillion) and for service tax Rs 1.24 lakh crore (Rs 1.24 trillion).
The moderate growth in revenue realisation comes in the backdrop of poor industrial output declining by 0.4 per cent in September and a very modest growth of 0.1 per cent during the first six months of the current fiscal.
The economy too registered a decade low growth of by 5.5 per cent in the first quarter of the fiscal.
As regard the current fiscal, the RBI expects the growth rate to decline to 5.8 per cent from last year's 6.5 per cent.