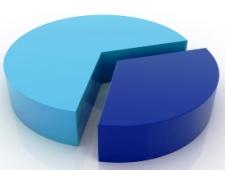 Telecom Regulatory Authority of India's proposal to cut ad inventory in channels will force the pace for contextual advertising Break ke baad could be a thing of the past while watching television if digitisation takes firm roots.

Trai's latest proposal to cut ad inventory in channels has already prompted some of the leading broadcasters (Zee News being the latest) to cut their total commercial time and increase rates.

The proposal could leave advertisers in the lurch.

The broadcasters will now be emboldened to depend less on advertising, as carriage fees and under-reporting of subscribers would be banished with digitisation.

For the consumer, it means less obtrusive television viewing, since they will get to choose and pay for what they want to watch instead of a default package.

But if the time available to them on television, which happens to be the most cost effective medium for maximum reach, is limited, advertisers and media planners would have to look at alternative avenues.

And that is where content branding or contextual advertising could come to their aid.

These are already seeing a greater share in spends from advertisers and have helped blur the line between above-the-line (mass media) and below-the-line (activations) marketing.

Unlike mainstream advertising which is aired on bought time in between content or programmes shown on TV, content branding requires buying of the content itself or even creation of content by the advertiser.

It is less overt and can encompass TV content, movie content (in-film placements), social media and the Internet and activities on the ground.

Think Coke Studio.

Media agencies are not losing any time in putting in place teams who handle these.

The Starcom Mediavest Group launched its branded content practice called Liquid Thread in 2011.

CVL Srinivas, chairman of SMG India and MD of LiquidThread Asia-Pacific says, "In branding content, we are going one-step further than the usual in-film or soap placements.

"We are looking to generate conversations in communities".

Headed by Manisha Tripathi, an ex-Miditech business head in India, the team works with mainstream media buying, creative and digital teams to come up with campaigns that will leverage existing and new content.

Darshana Bhalla, CEO of MATES, Madison's entertainment division says, branded content helps amplify a campaign. TV advertising has become this huge bubble with too much noise.

But irrespective of limits on on-air ad time, there are already clients who are experimenting with branded content as an integral part of their campaigns.

After all, to get the same reach, advertisers will have to explore other ways if TV ad time is limited.

"Creating entertaining content woven around the brand communication is different from both vanilla programme sponsorships or traditional advertising creatives", points out Bhalla.

Branding content too is evolving from its earlier avatars. In-film product placements aren't uncommon but agencies are trying to integrate their client's brands right at the script-writing stage now.

While the agencies are readying their teams for content branding, are the clients convinced?

Sameer Satpathy, chief marketing officer at Marico says that his non-TV spends have gone up over the years.

Five years back, 97 per cent of Marico's marketing budget was spent on TV but now it is just 80 per cent.

Marico used a flash mob last year to promote its starch brand
Revive on the streets of Kolkata, teeming with Durga puja shoppers.
"These engage consumers more acutely.
"With increasing number of channels, the advertiser's cost of getting the same reach of consumers has gone up.
So, it makes sense to have a concerted campaign rather than just depend on TV spots", Satpathy says.
Marico collaborated with the Bengali band Chandrabindoo to create a music video called
Jaani Naa
.
There was no overt branding but the brand message of natural haircare with methi and coconut were captured in the cheeky lyrics by the band.
Already played on music channels, FM stations and YouTube well before the launch of a TV ad based on the video, it ensured the ad had a high recall.
Vikrant Khanna, vice-president, consumer engagement & digital at Bharti Airtel points out, globally, the trends show brands creating their own programmes and platforms rather than picking up existing ones.
So, naming and creating a property like the Coke Studio rather than sponsoring a programme that is a broadcaster's property is taking precedence.
He reasons that the cynical youth has stopped evaluating brands on the basis of sponsorships.
Creating and branding original content gets a lot more respect from them.
That's why Airtel chose to release original short films about different kinds of friends on YouTube to highlight its features.
Khanna also cites Airtel's association with the Formula One race held in India.
"We did not just want to sponsor an event which has the second largest viewership around the world. We wanted to let our audience participate as well", he says.
Airtel ended up creating a competition on TV (Zoom)to choose the grid girls on TV among other activities.
"The concept of the second screen, that consumers research and post what they are watching on TV using their handheld devices, has ensured that we can't depend on TV advertising alone.
"The lines have vanished between ATL and BTL," says Khanna. Airtel too has seen its spends on content branding increase from single to double digits.
The marketing chiefs are also readying to deal with more than one agency team to realise such integrated campaigns as the idea can come from anywhere -- the media team, the PR team, the creative team or the digital team.
"We are increasingly working in the style of yesteryear's full-service agencies", Satpathy he says.
KPMG Head (Media & Entertainment) Jehil Thakkar cautions that despite digitisation and time-shift viewing thanks to recorders, TV ads have not gone anywhere in the US. "The TRAI suggestions might not become a regulation any time soon.
"Except for the leading broadcasters in each genre, the rest are yet to see a stellar performance.
"What we would see is a lot more self-regulation by large broadcasters while smaller ones will continue to depend on ad sales," says Thakkar.
Not all advertisers can ignore TV either.
Some brands will still need TV if they have to reach the rural audience that have not evolved into using other media, says Khanna.
The agencies are aware of the challenge ahead.
Srinivas warns content branding will not replace traditional advertising; rather it will supplement it.
That is because the measurements of such branding is still a long way off from being accurate.
Bhalla also feels that analysts will have to spruce up their measuring tools to gauge the collective media used in a campaign.
"So, far RoI-driven formats have ruled the roost but we need a better grip on qualitative branding success through audits," she adds.