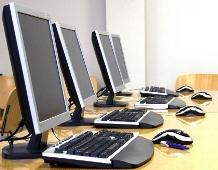 At a time when Tier-I information technology services companies are struggling to retain their high growth trajectory, some of the mid-cap firms have seen their businesses expand by more than 20 per cent in recent years.

Analysts say other than the niche focus, these firms are also reaping the benefit of deals becoming smaller.

According to the TPI Index data, deals in the $25-99 million range grew 15 per cent from 2007  to 2011, while deals in the range of $100-999 million grew modestly.

The $1 billion worth of deals almost dried up during the period.

"Mid-sized companies are benefiting from disaggregation of deals just as Tier-I did over the past few years.

"Current size of Tier-I players means that they require larger deals to support growth, whereas mid-sized companies have hit a sweet spot of right-sized deals.

"In addition, mid-sized companies are also gaining from increased outsourcing," says Kawaljeet Saluja and Rohit Chordia, research analysts at Kotak Institutional Equities Research, in a recent report.

A look at the deal flow and the size of deals won by firms such as Hexaware Technology Ltd, KPIT Cummins Infosys-tems Ltd, NIIT Technologies Ltd and Mindtree Ltd reflect in this data.

Kishore Patil, managing director and chief executive officer of KPIT Cummins, agrees that with deals getting smaller, mid-cap firms, too, get access to them.

"We are seeing robust demand in our focus verticals and have closed three significant large deals over last six months, each in excess of $20 million.

"In our case, we have been able to get these deals in our core segments like utility, automotive, against bigger players," says Patil.

He further says clients are no longer bundling deals and working with one or two select vendors. They prefer to work with the best vendor in a specific area.

"This is a huge positive for a company like ours. Especially when clients are going for a transformational project or developing a platform," Patil says.

KPIT Cummins expects to see 32-35 per cent growth in 2012-13.

This does not mean that competition from tier-1 companies reduces, "but $25 million is a sweet spot for mid-tier firms and those with end-to-end capabilities have a better option of winning it due to their specialised offering," says Arvind Thakur, CEO of NIIT Technologies.

This also means that companies invest in sales related cost.

According to Thakur, there is a shift in the client portfolio. "There is a higher adoption of IT services and offshoring among
smaller companies.
"Especially those in the revenue range of $1-10 billion. Lot of these are first-timers to outsourcing and offshoring and they prefer to work with smaller companies as they want that management attention."
NIIT Technologies' order book for the next 12 months stands at $243 million, a growth of 43.7 per cent from the previous year's $169 million.
"Our earlier wins from Eurostar, Morris and CCTNS is now also helping us open new account logo," Thakur says.
Adds Siddharth Pai, partner and MD of outsourcing advisory firm ISG India: "Deals getting smaller has meant that there is a significantly greater number of providers now, who are able to contract with clients, as well as the fact that the size and scale-based barriers to entry are now lower."
Many of these deals, he says, take "as much effort and energy to close as the larger ones, and companies have to make their marketing and sales efforts spread across an ever greater number of prospects."
The trouble in the banking and financial services globally is affecting tier-1 companies, but lesser exposure to this vertical and focus on sectors like travel and transport, insurance, automotive and utility are making the mid-cap players do better.
Another company that has done well despite the current headwinds is the Mumbai-based Hexaware Technologies.
Over the last eight quarters, the company has delivered a growth rate better than its peers and the industry as whole.
Sreenivas V, chief strategy officer, in an earlier interaction with Business Standard had said the company had been able to garner contracts as large deals were being broken down.
"Clearly, the $ 1 billion deals have gone down. And as deals have become smaller, we have been able to be part of these deals.
"This has increased our ability to participate more. In terms of pipeline we are pursuing four to five large deals. Of this two are in the advance stages," he said.
Saluja and Chordia of Kotak Institutional Equities make another important point that brings out the reason for the sudden ride among the mid-caps.
"Mid-sized companies' attempt to diversify did not pay off. Many of them have returned to focus on core areas of competence.
"This, in our view, is a good strategy, noting limited resources at the disposal of mid-sized companies.
"For example, Hexaware gained by focusing on core areas of Peoplesoft practice, select segments of banking, financial services and insurance and travel and transportation segment.
"MindTree gained after it focused on relevance as a theme across service offerings, verticals and geographies."