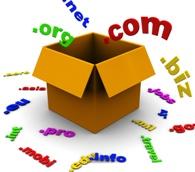 By mid-2012, vernacular domain names in all 22 Indian languages may secure the approval of the Internet Corporation for Assigned Names and Numbers (ICANN).
By the end of this year, the central government would approach ICANN for internationalised domain names in seven additional Indian languages. These are Sindhi, Kashmiri, Kannada, Oriya, Malayalam, Manipuri and Assamese.
Internationalised domain names (IDNs) include characters other than the letters of the basic Latin alphabet (A-Z). Domain names are entered in the browser's address bar to access any website.

ICANN allows domain names to be used by a country's or a territory's internet community.

This means instead of a two-letter country code in Latin characters (like .in and .uk), the IDN country code top level domains can use the country's official language. So, .bharat can be used in Devnagiri script or any other Indian language script.
"Once we get ICANN's approval, the central government, along with the department of information technology and Nixi, would look into the applications and usage of domain names in the local languages. Getting the ICANN's approval is just the first step. After this, we would need the required infrastructure and administrative experience," said Mahesh Kulkarni, associate director and head of the department, Centre for Development of Advanced Computing's (CDAC) graphics and intelligent script technology.
Kulkarni said roll-out of all the 22 languages would not happen immediately. "We would like to gather experience before we roll out all the language domain names," he said.
Domain names are divided into two segments - generic top level domains (gTLDs) and country code top level domains (ccTLDs). The gTLD segment accounts for domain names like .com, .net, .org, and .info, while ccTLDs are country specific like .in (India), .de (Germany) and .uk (UK).
According to the Internet and Mobile Association of India, the country is expected to have 121 million internet users by the end of this year.

Currently, India has 100 million users, of which 97 million are active users. Many analysts feel the availability of local language domain names would help get people hooked to the web.
CDAC, the department of information technology and state governments have been conducting workshops to spread awareness about the use of local IDNs. "Workshops are crucial to the success of the IDN initiative for Indian languages," said Tulika Pandey, additional director, e-infrastructure division, department of information technology.