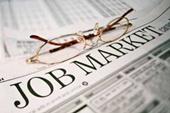 With business showing signs of normalcy returning and projects increasingly getting the green signal from clients, the information technology/business process outsourcing sector has started increasing its hiring after a lull of almost two years.
India's second-largest software services company, Infosys Technologies, for instance, plans to hire close to 30,000 this financial year.
So does India's largest IT firm, Tata Consultancy Services, which plans to hire 30,000 (almost 38,000, if one were to include its subsidiares).
HCL Technologies, too, plans to hire 5,000 freshers in 2010, compared with the 2,000 it hired in calendar year 2009. In the quarter gone by, the gross employee addition was 7,136, taking the headcount to 58,129.
"We have been doing more of lateral hiring than just freshers. However, going forward, we have decided to rely more on freshers, train them and use them. So, we will be increasingly using freshers in our business," says HCL Tech CFO Anil Chanana.
A similar trend can be seen in mid-size IT/BPO companies. Mumbai-based Patni Computers, for instance, plans to up its headcount by 2,500-3,000 employees in 2010 and the normal ratio of engineering to non-engineering graduates is 2:1.
The company expects highest hiring upswing in the areas of IMS, BPO and application development.
"We are anticipating positive hiring, based on our business outlook and we plan to hire 2,500-3,000 employees in 2010.
"With the economy getting into recovery mode, we will also witness a reduction in bench levels and enhancement in utilisation levels this year," explains Rajesh Padmanabhan, EVP and Global Head – HR, Patni.
Nasdaq-listed BPO company EXLService prefers to hire people with at least one year of experience. However, 10-20 per cent of total hiring are fresh college graduates.
The BPO hires 200–300 people per month and its headcount was 10,700 as on December 31.
"Most of these fresh hires are through direct campus placements. Most of the hiring of people without any experience takes place through campus placement. EXL participates in annual campus placement of a few colleges in Delhi University, IITs and IIMs," says a company spokesperson.
There's a caveat, though. The gross numbers may look good but net recruitment numbers at both large and mid-size IT firms tell a different story.
They are nowhere close to the numbers posted in financial year 2007-08.
For instance, according to software body Nasscom, the IT/BPO sector hired 3,75,000 (net) employees in FY08. In FY09, the number fell to 2,26,000, which further dipped to 90,000 in FY10 (when the impact of the global recession hit IT companies the most).
For FY11, Nasscom had projected net hiring in the IT/BPO sector to touch 1,50,000. It has not raised these figures.
"We are hopeful the numbers will go up, but it is too early to predict. We are yet to see an immediate impact of hiring uptick among the mid-cap firms," says Sangeeta Gupta, vice president, Nasscom.
"While the IT industry is hiring, these numbers are not comparable to 2007. This is also evident in the salary hikes announced so far. While there is a hike, it is more to do with retaining the talent within," explains Rajesh AR, VP, TeamLease Services.
The increased hiring means a revival of the sector; more so, because one employee added to the sector creates four more indirect jobs.
So, the multiplier effect is big, explains Alok Shende, principal analyst and founder-director of consulting firm Ascentius. However, this hiring is not close to the historic peak. Also, the net wages have fallen because entry-level wages are low, says Shende.
Rajesh of TeamLease adds that the volume hiring is restricted to the larger IT companies, who have been able to win large deals.
"We are yet to see a hiring uptick among the mid-cap firms. Besides, the hiring this time reflects the kind of work these firms are attracting. It is no more about body-shopping work and hence most of the hiring we have is for mid-level managers with four years and above experience," he says.
You cannot compare the hiring levels to 2007, asserts V Suresh, Business Head, Naukri. The salary hikes, too, are nowhere near that level.
Besides, the bench strength (employees without project work) among the firms is very low. Utilisation across firms have touched a high.
"But, yes, the momentum is positive. Even for us, the homepage inventory, mailer, pop-ins and logins have increased. These are the activities that firms conduct on our site to attract talent," says Suresh.